WELCOME
---
Camimade Patterns is an independent sewing pattern company, designing simple and basic designs to help you sew comfortable yet elegant pieces of clothing. The creative process is driven by the willingness to help you build a handmade wardrobe effortlessly.
All the patterns come as PDF files to download and they can be printed all over the world thanks to all the formats provided (A0, A4 and US letter). In addition, Camimade patterns come with detailed instructions and thorough illustrations.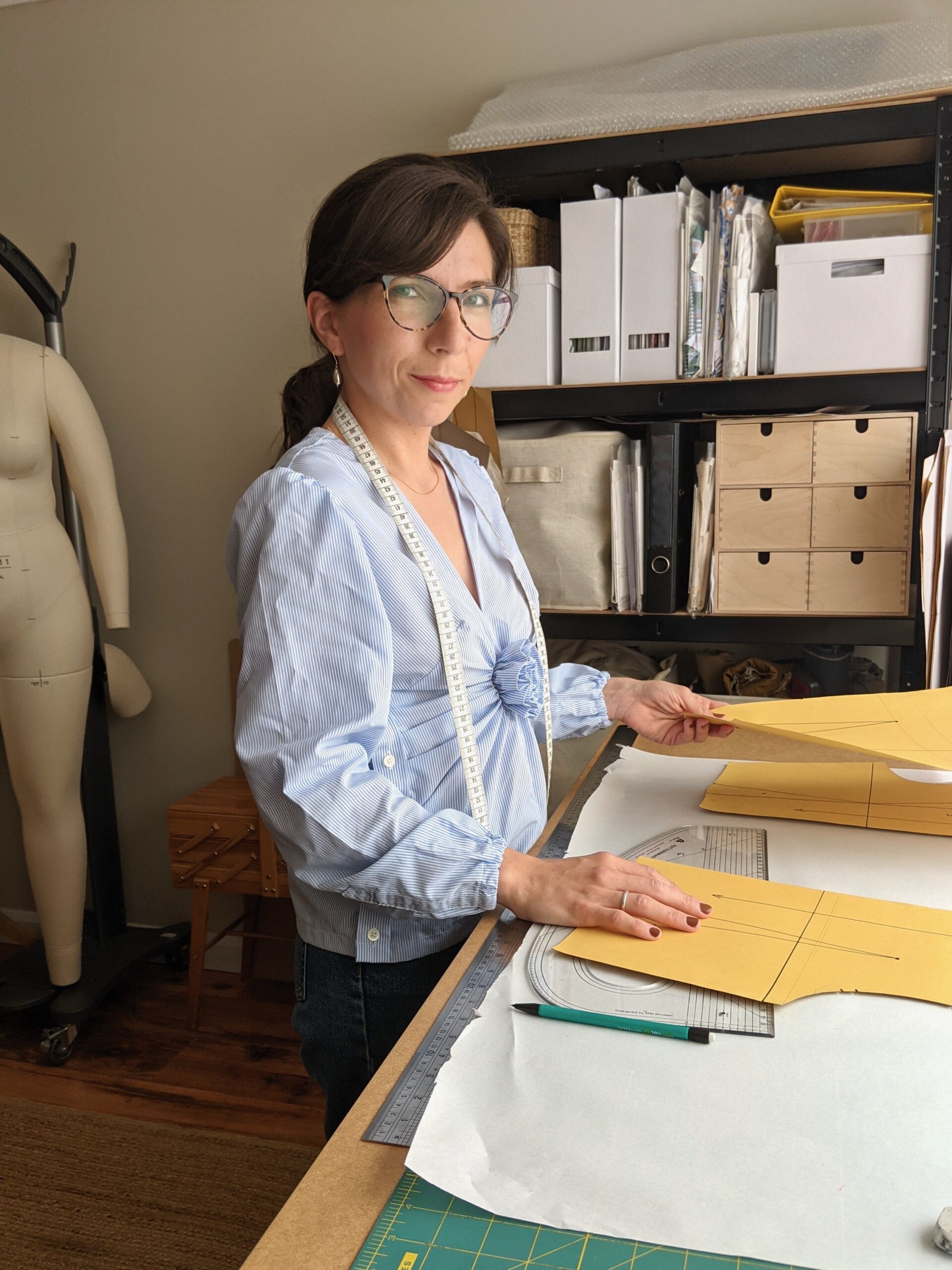 I am the founder, pattern designer and handywoman at Camimade Patterns since 2019.
Passionate about making clothes since forever (almost!). At 5, I was sewing dresses for my dolls and I was drawing princess dresses, dreaming I would become a stylist one day (not a princess). Unfortunately I didn't pursue this dream in my initial studies and my first jobs, simply thinking it wasn't for me. I only got closer to my passion when I joined a sewing club at university and it revived my dream. I am a self-taught sewist and learned pattern making at the London College of Fashion and Central Saint Martins.
When I am writing this, I haven't bought a piece of clothing for at least 3 years (except a coat and a few nursing clothes). I don't like fashion, especially fast fashion, I believe in personal style and durable clothing. I don't like shopping, I believe in meaningful handmaking. I don't like throwing away clothes (or anything else actually!), I believe in re-wearing, re-styling and upcycling.
I believe everyone has a sprinkle of creativity in them (if not a hand full) that deserves to get out and shine rather than being frustrated by hours of pointless shopping. This is why I have decided to create Camimade Patterns, and share my sewing patterns with you, home sewists (or not yet) from all backgrounds and levels, wanting to build up a simple and elegant wardrobe. I hope my blog and patterns will inspire you and help you develop that hidden sprinkle of creativity.
Happy reading and sewing!
Camille