Camimade is an independent sewing pattern company, designing minimalist and timeless sewing patterns, on the lookout for a more contemporary sewing.
Camimade develops PDF and printed patterns. The detailed sewing guides which come with each pattern offer different personalisation options and are fully illustrated by hand.
We opened the studio in 2019 in London with a lot a projects in mind for your sewing. Stay tuned!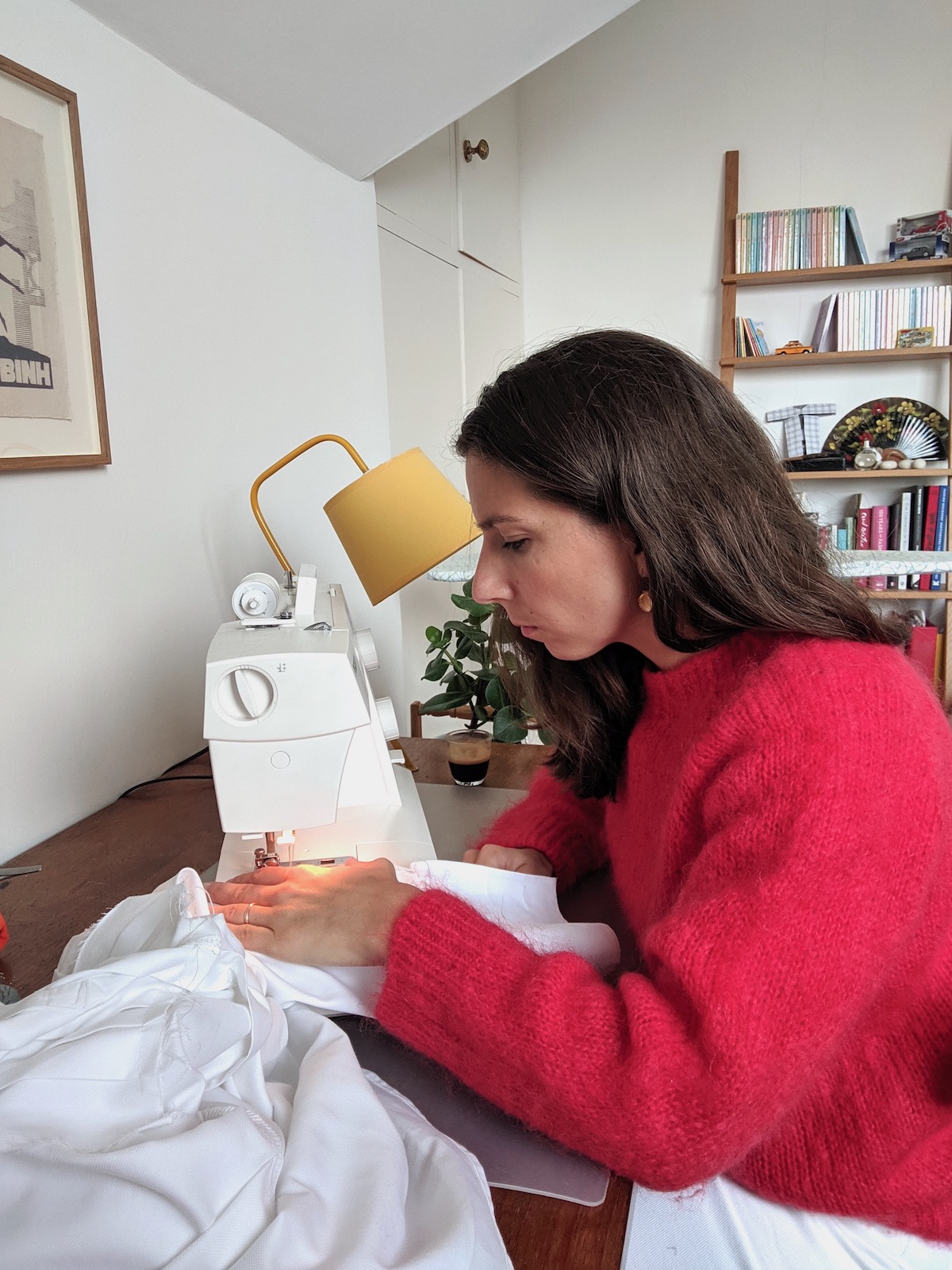 Hi, I'm Camille, founder, pattern designer and handywoman at Camimade. I am passionate about sewing my own clothes and sharing tips on how I make them.
I've always wanted to create my own clothes. At 5, I was sewing dresses for my dolls and I was drawing princess dresses, dreaming I would become a stylist one day (not a princess). After a long break, I finally got back to creation when I joined a sewing club at university. The aim was to sew your own ball gown and to wear it at the yearly ball catwalk. This experience changed me completely and revived my dream.
In addition, I've never been a big fan of shopping, mostly because I generally go shopping with precise ideas in mind and never find what I want. So naturally, when you have sewn a ball gown, what can stop you to do anything you want? Apart from the skills, which you can learn, nothing really… I am absolutely convinced that anything can be learnt, especially sewing. At that moment I got my first sewing machine, I started sewing everyday makes, and I quickly became a sewing addict. When I am writing this, I haven't bought a piece of clothing for 5 months.
I believe everyone has a sprinkle of creativity in them (if not a hand full) that deserves to get out and shine rather than being frustrated by hours of pointless shopping. This is why I have decided to create Camimade, and share my sewing patterns with you, home dressmakers from all backgrounds and levels, wanting to build up a contemporary and simple wardrobe. I hope my blog and patterns will inspire you and help develop your sprinkle of creativity.
Happy reading and sewing!
Cami