Hello all,
Discover a few tips and infos about Dust, a Japanese inspired cross back apron pattern.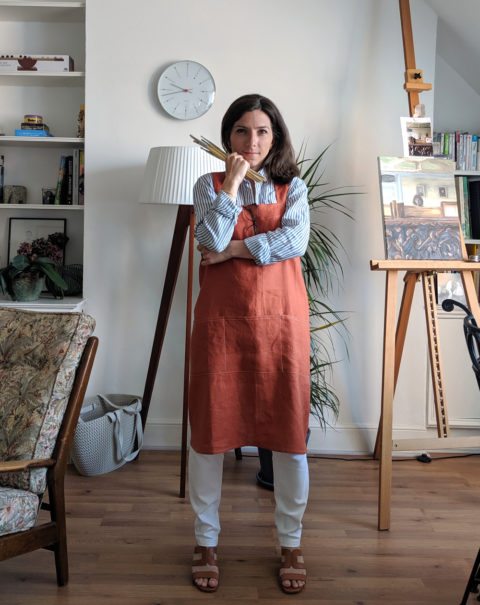 Beginner pattern
Good news, this apron pattern is for beginners! Its instructions will guide you through the sewing with a great amount of details.
The pattern features wide straps that cross at the back, meaning there is no need to tie the apron or anything.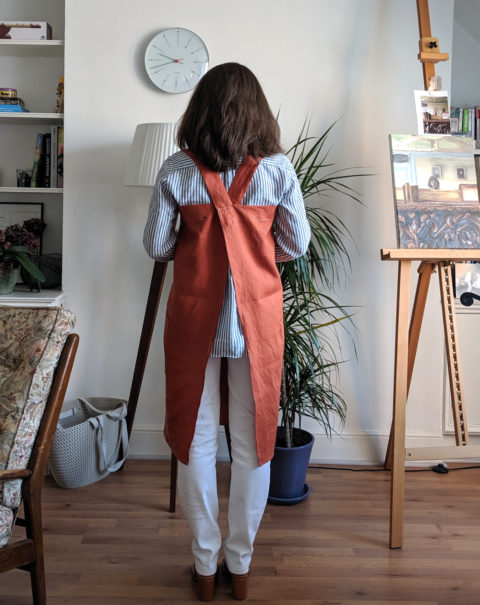 It also offers a set of 3 huge pockets at the front, very practical for many uses…some will use the Dust apron for gardening, bartending, crafting, painting, cooking, etc!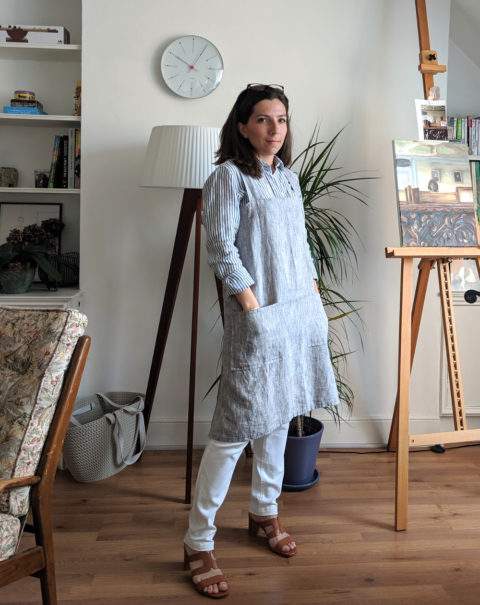 Fit
The fit is quite loose because it is open at the back.
The only thing you will be careful with is the length of the straps, bearing in mind there are 1.5cm / 5/8" seam allowances included in the pattern. Lengthen them or shorten them after comparing the pattern to your own measurements.
Make it yours
There are different ways you can customise your Dust apron:
create different shapes of topstitching when attaching the straps
do all the top stitching in a contrasting thread for a denim look
add buttons to attach the straps instead of topstitching
embroider the pockets or other parts of the apron
make it dirty!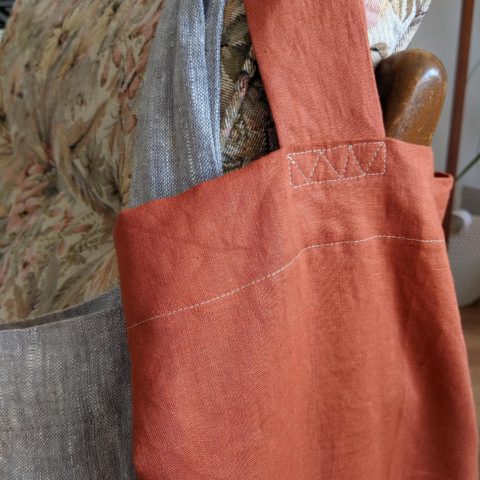 Price
This low price pattern is not only a way for me to offer something accessible to the sewing community but to give to causes that are important to me. Each month I will donate the proceeds of the Dust sales to a different charity.
I am starting this month, June 2020, by giving the proceeds to the Black Lives Matter Movement in light of what happened in the US recently and the unfairness that remains all over the world towards black people.
Sew the Dust apron
If you sew the Dust apron and want to share it on social media, make sure you tag @camimadepatterns and use the #camimadedust hashtag so I can see your beautiful apron!
Order the Dust apron now: