I have recently made very simple lavender sachets to put in my wardrobe on hangers. It is so easy to make and useful that I thought I would share how I made them. But first thing first, let's talk about why lavender sachets are so useful.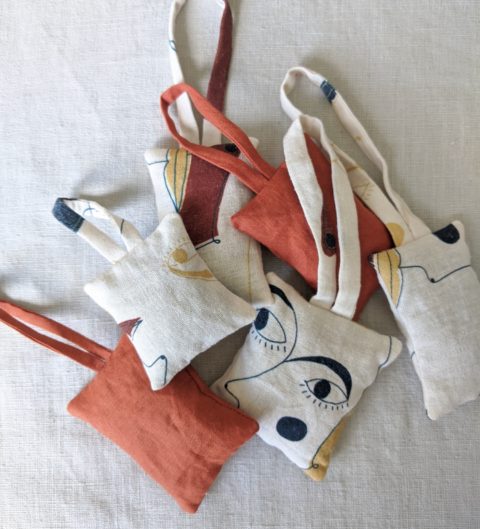 Why lavender sachets?
There are many benefits about making lavender sachets.
Firstly, lavender smells really nice and it will leave a long-lasting fresh smell in your wardrobe.
Secondly, it protects your clothes. Indeed, it is a well-known natural moth repellent, you know the little insects that make holes in your favourite clothes. The smell of lavender is so strong for them that it prevents them from making baby moths in your clothes (these are the ones that eat the natural fibres of your clothes in order to become adult).
Instead of buying chemical products that smell too strong and give you headache, the good old lavender sachet is natural and works as well.
Then, it is very easy to make, anyone can make these!
I also think it is a nice way to reuse fabric scraps, old sheets or tea towels that are ready to go to the bin, because it requires very little fabric.
Finally, this is a famous souvenir gift that you find in the south of France and so it is a nice and simple DIY gift that you can make, without having to go to the south of France!
How to make lavender sachets
What you need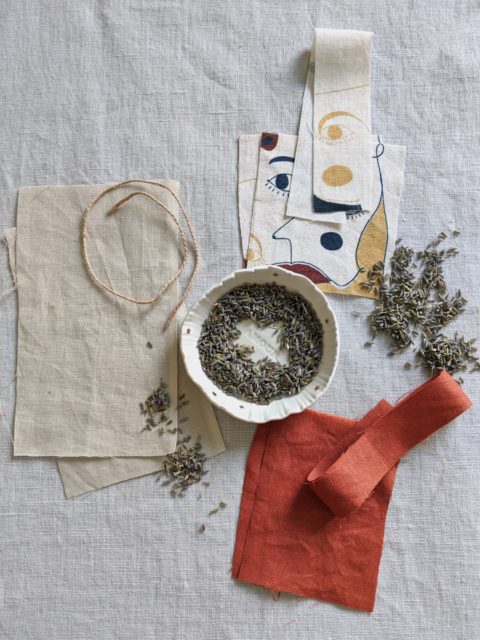 Fabric per sachet: 1 pair of small rectangles (8 to 15cm long / wide) 1 band (4cm by 10 to 15cm). Use your fabric scraps!
Thread
Loose dried or fresh lavender! Get it from your garden, or buy from a local / online flower shop. I bought organic dried lavender from this online shop in the UK (Daisy Shop) and the smell is just perfect.
A sewing machine is good to have but you could sew everything by hand if you don't have one
Step 1: create a loop
With right sides together, fold the band lengthwise, and stitch 1cm from the edge.

Turn right side out (a loop turner can be useful!).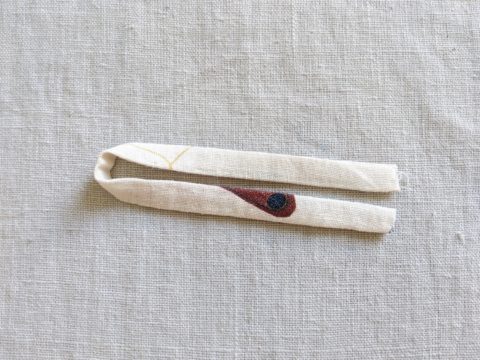 Step 2: sew the sachet
Fold the loop in half and pin it on the right side of one of the 2 rectangles (in the middle of the shortest side).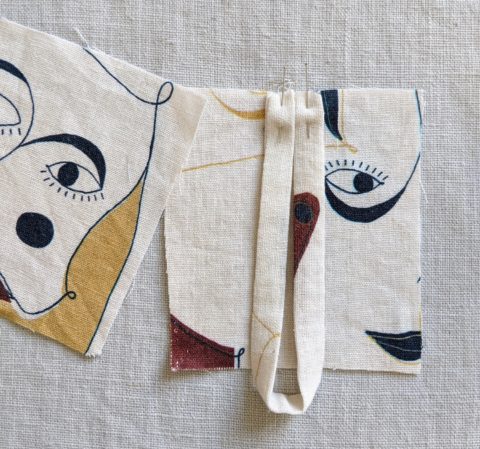 Pin the 2 rectangles right sides together leaving a 3cm opening on the opposite side of the loop (where my finger is on the following picture).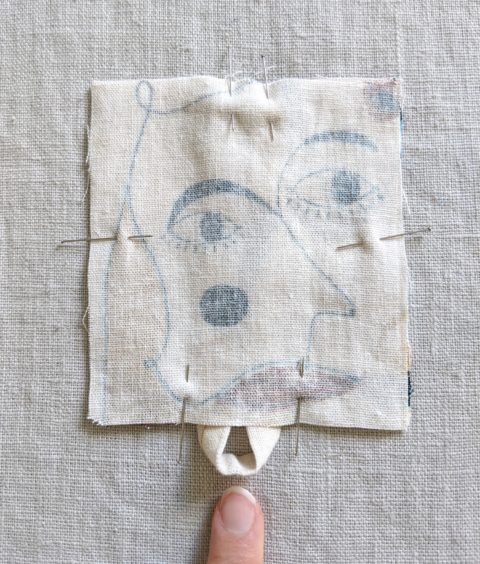 Stitch all around, leaving the opening. Trim the corners close to the seam.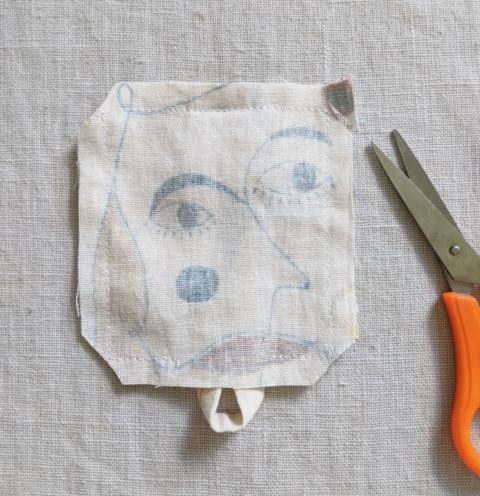 Turn the sachet right side out by pulling it through the opening and mark the corners properly (you can use a chopstick).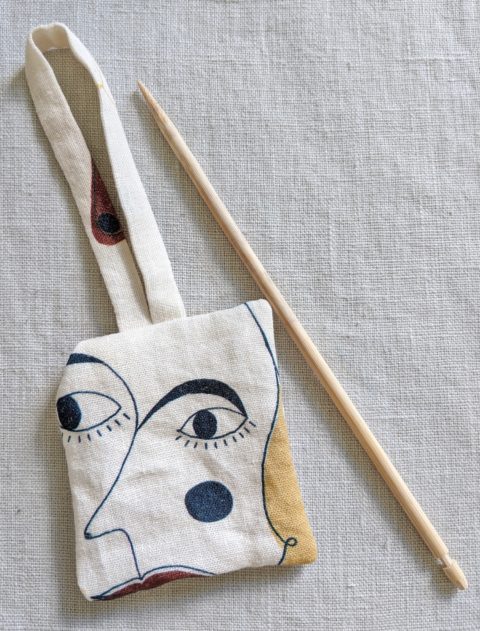 Step 3: insert the lavender
Use a spoon or make a funnel with a piece of paper to insert the lavender in the sachet until it is full.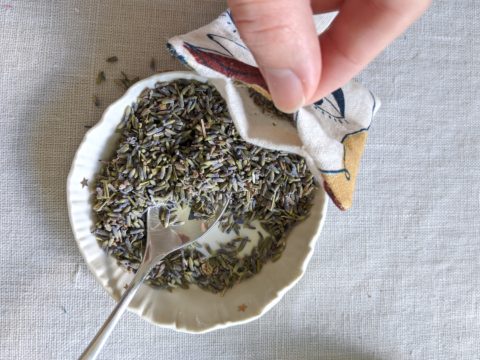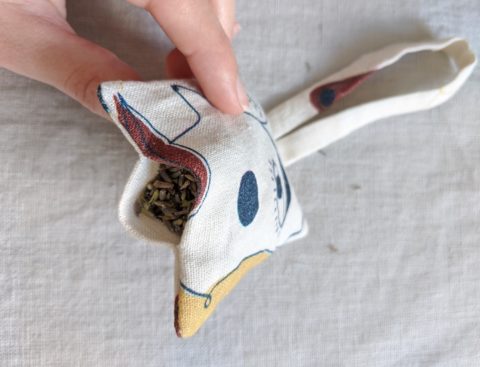 Step 4 : close the sachet
Close the sachet hole by hand sewing. You can slip stitch so that the thread remains invisible.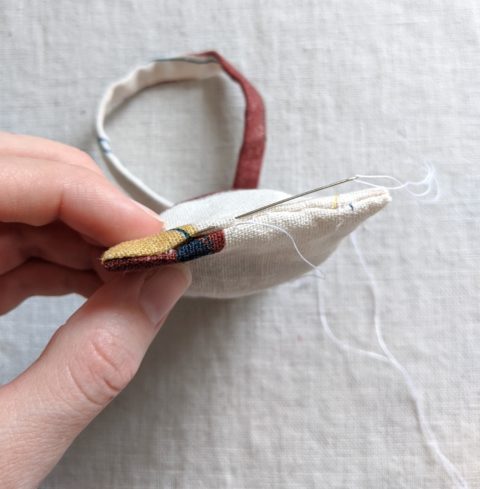 And you're done! I like that all my sachets are in different sizes due to the fact that I used scraps of fabric. It doesn't really matter and they are unique!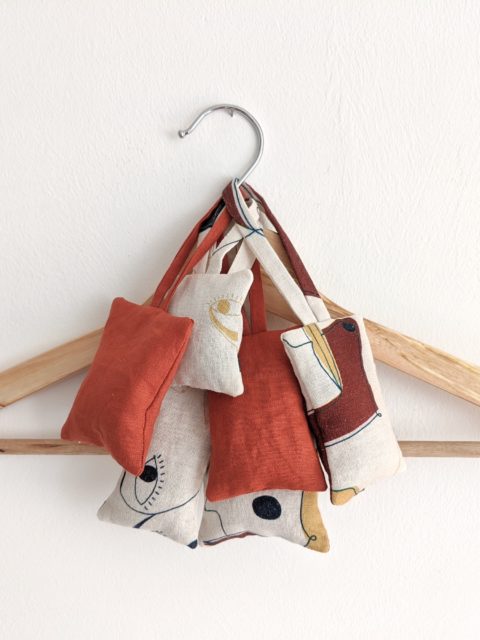 Did you find this useful? Let me know in the comments below!