Hello everyone,
Already in April, I can't believe it! What a joy to see daylight in the morning and in the evening, to be waken up by little birds that shout out their joy too, and to see these little buds waiting patiently for their opening …
Anyway, I am very happy and I've already started to sew my first garments for spring! Today I'll be showing you my Peter Pan collar blouse: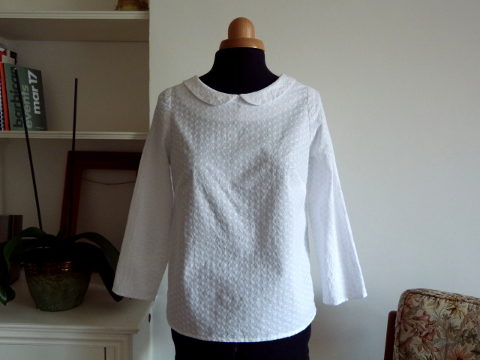 I found the fabric, a white cotton embroidered with little flowers linked together, at the Knitting & Stitching Show in London, from the Fabric Galore shop. I never went to their actual shop in Clapham, London, but I was impressed by the beauty of their fabrics at the show.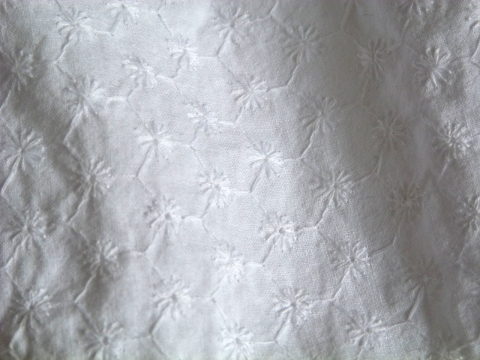 Unfortunately, I am a bit disappointed by the value for money of this fabric, because on one meter at £10, there was a lot of little imperfections in the embroidery. When I placed my pattern pieces on it I have been very careful to avoid them, but it's not that easy when you've got only one meter.
To do the blouse, I used the Shift Dress pattern from Sew Over It that I have used before for my tartan dress: here.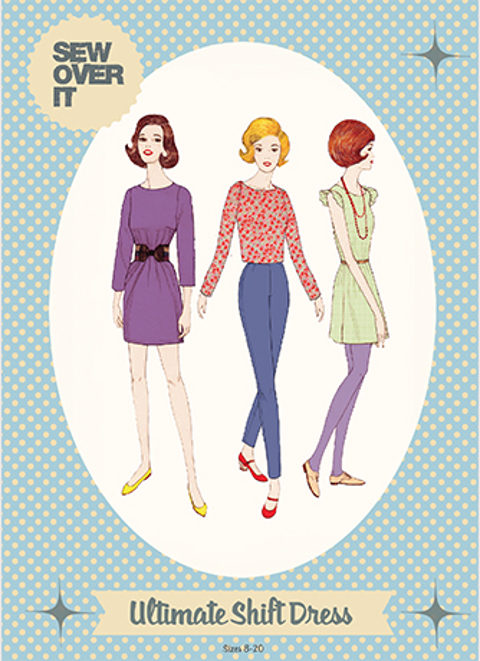 However, I hacked it slightly:
I shortened the sleeves, to make three-quarter sleeves, not really a choice but I had only a meter of fabric so…
And! I added a Peter Pan collar (in French, a "col Claudine"), which I drafted the pattern myself following the instructions from the Sew Over It Vintage and my French sewing encyclopaedia.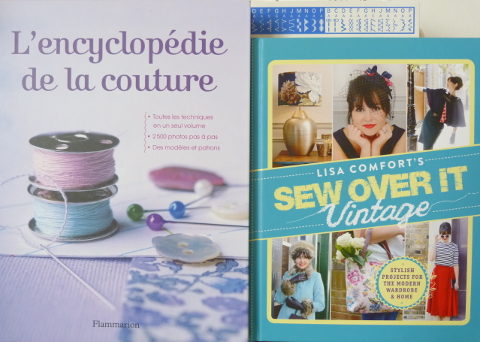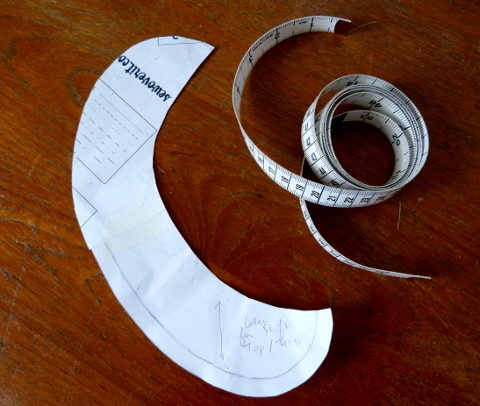 (I am recycling paper as you can see…)
I didn't put any interfacing in the collar because I thought the fabric was stiff enough. Just a reminder for beginners, interfacing helps to make an element of the garment stiffer, and to add more stability to it. We would generally use it for waistbands, collars, or cuffs.
Once the collar is assembled, in order to insert it to the garment, you need to put it between the bodice and the facing and that's done! I was careful to trim the seam allowance of the Claudine collar and the facing, in 2 different lengths to reduce bulk in that area, and I clipped everything to have a beautiful curve when putting the facing on the other side.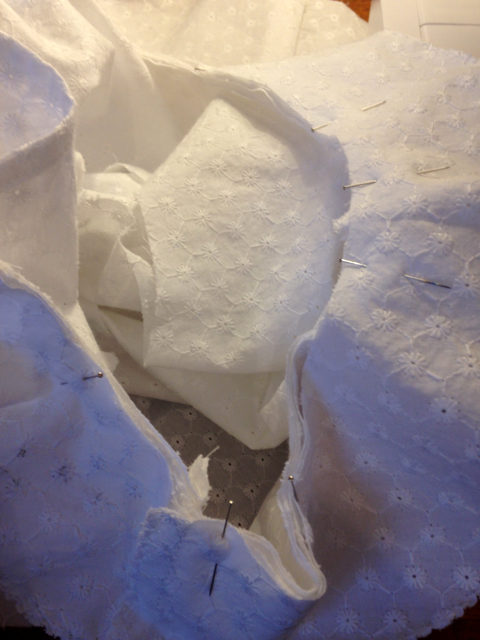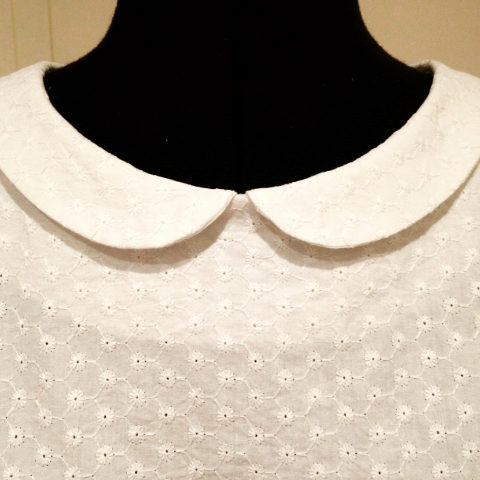 Otherwise I followed the majority of the pattern instructions.
So here it is when I wear it at home: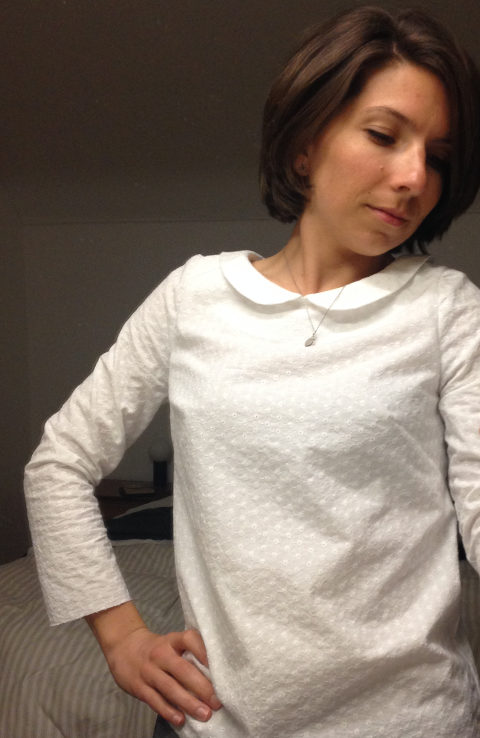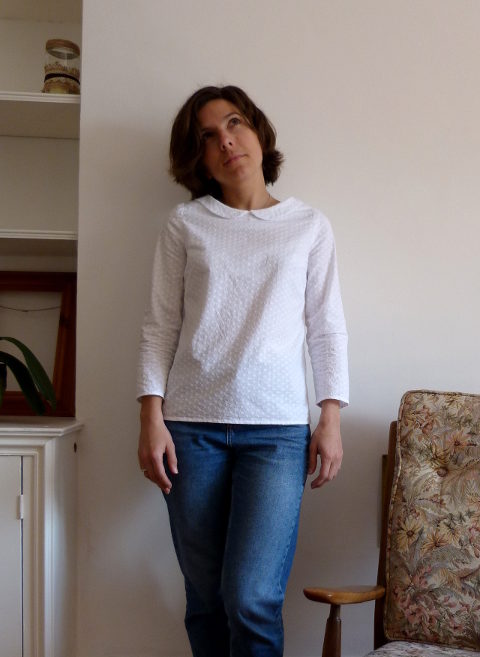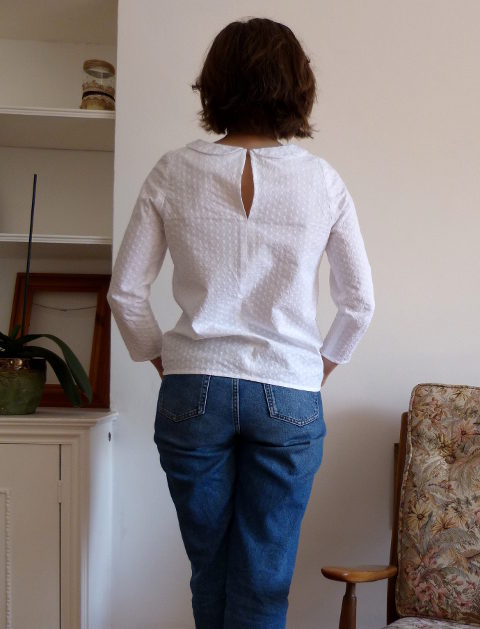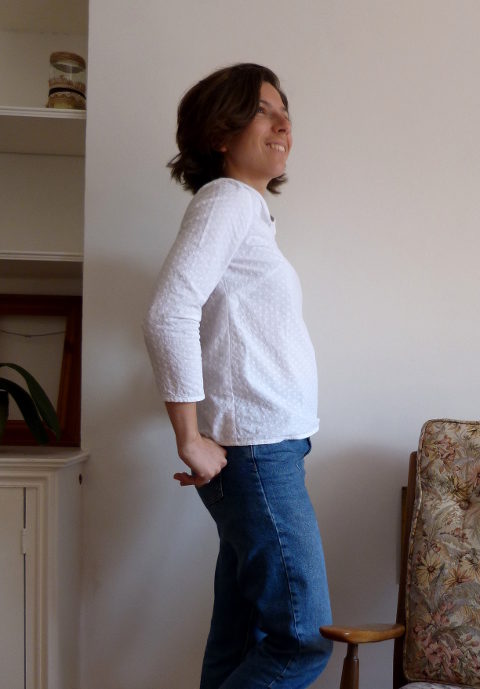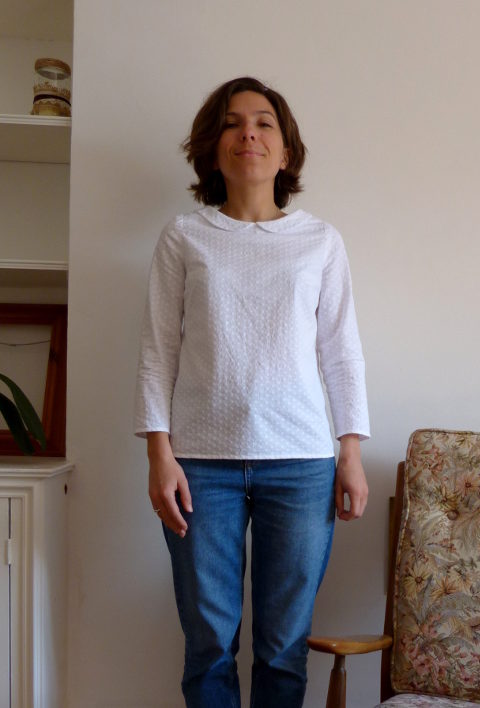 And in wild conditions: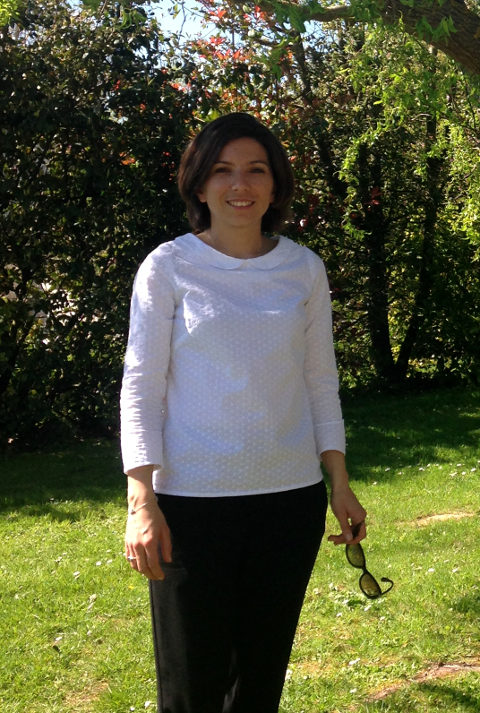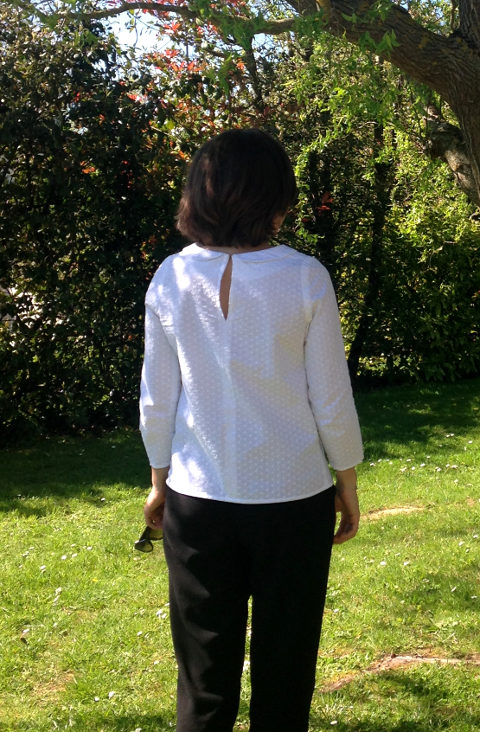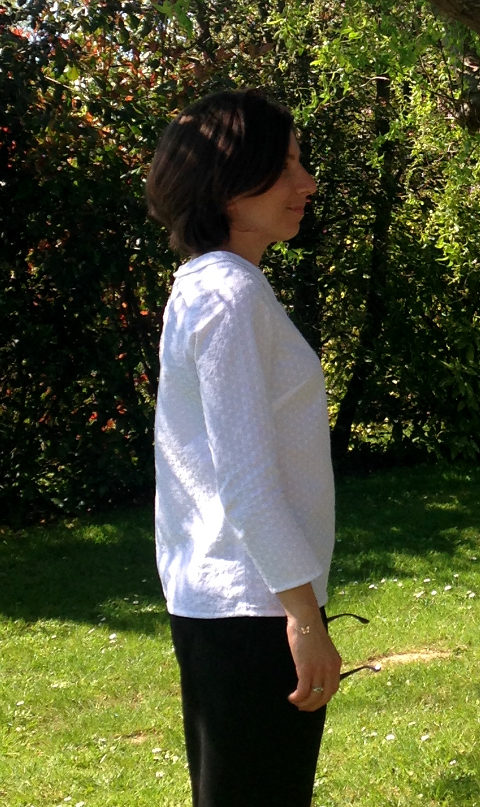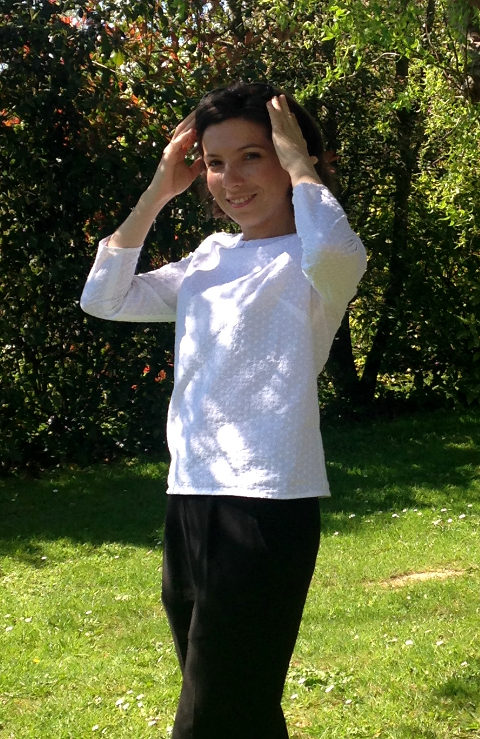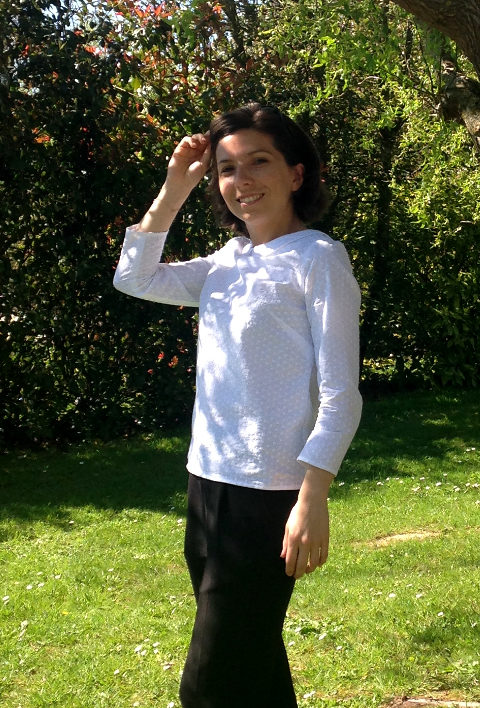 Globally I'm satisfied, but a few details annoy me:
The hook and eye of the back keeps opening and I can't find the reason for that (Are the sleeves pulling on the back? Is the back too tight?). I'm wondering if I could just replace the hook and eye by a button to keep that in place when I wear it. Update: I've just tighten the hook and it now stays closed.
The sleeves are a bit tight, I feel it when I bend my arms…it's a bit frustrating, because I think with a thinner fabric I wouldn't have this issue. So I'm thinking of making shorter sleeves for a better comfort!
You learn by making mistakes right?
xx