Hi everyone,
In order to close the winter chapter, I'd like to introduce you to a skirt I've sewn a few months ago, but that I never had the opportunity to take some pictures of.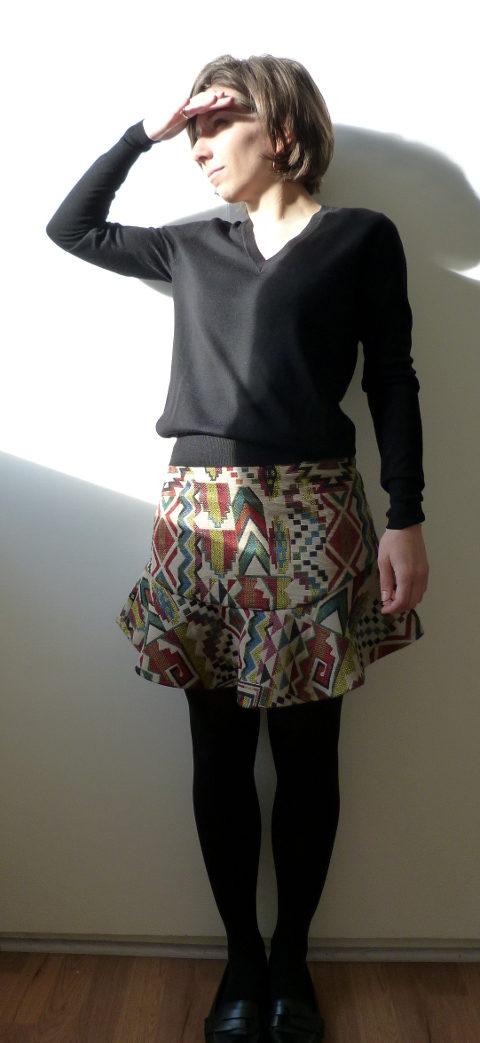 Everything started a few months ago when I discovered Instagram (Yep, never too late guys !), with this amazing pictures from seamstress bloggers and their makes. Among them, I discovered some who are also "vloggers", meaning they also make some videos on Youtube. I especially started to follow two English channels:
These two vloggers make high quality videos on all aspects, content, sound, picture, and what's more, they are very smily and dynamic! So it's a pleasant mean to see what the others sew, instead of scrolling on Instagram (which I do anyway!) I can't deny that I can't wait for their new videos each week. And even if I don't have the same style than them, I really admire what they do and it inspires me.
This is the way I came across a video from Rosabella a few months ago, where she presents a small grey skirt she made from the McCall's pattern, M7287, and when I saw it, I found it beautiful! (click here to watch the video)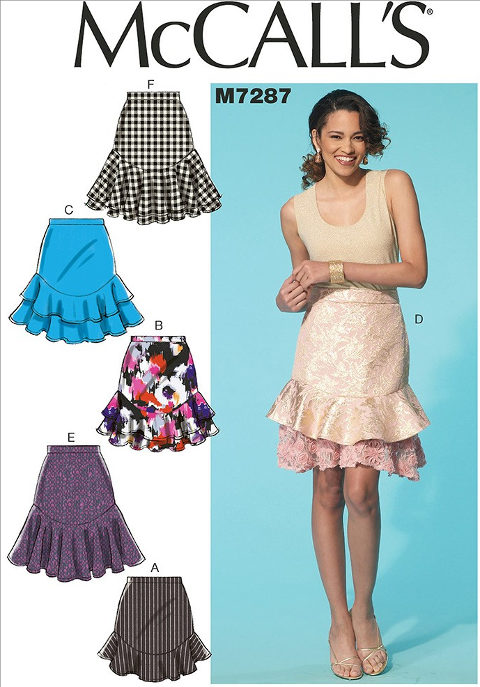 Then of course I bought the pattern without further ado, and I looked for fabric. A-one-fabric has become my favourite place to find fabric in London, on Goldhawk Road, and that's where I found this wonderful beige "tapestry" fabric with multicoloured geometrical patterns.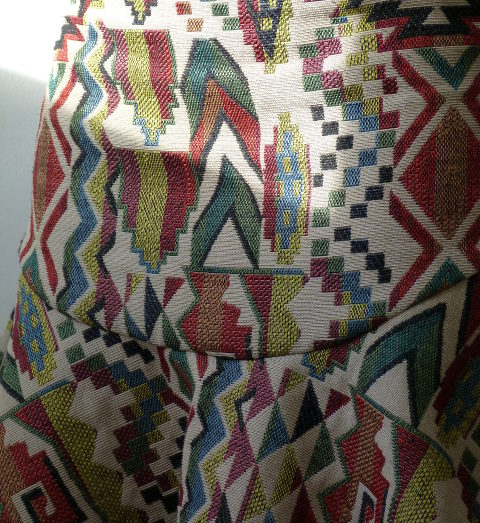 So what about the pattern? It is quite easy to use, however I mistook about the size, and I realised the skirt was too tight after the first fitting, so I unstitched and stitched back again with less seam allowance. After this, everything went back on track!
I'm very satisfied with the style of this skirt. It's the way the curved shapes and geometrical patterns opposed each other that makes it so cool. It is quite short, but comfy and covers the bottom pretty well, so there is no risk even if it's windy! However I am not sure I will would it without tights or even non-black tights, so this is why I put it in the winter category.
I wore it in different occasions, at work with a jacket and loafers, at parties with a simple black t-shirt, during weekends with a basic jumper, and it goes with everything.
Below, some pictures of the weekend version: