Hello everyone!
Today, I'd like to show you a very simple garment to make and wear. You can't find anything simpler in my opinion!
This is a shift dress, made for Christmas time, with a gorgeous Scottish tartan found at A One Fabric, on Goldhawk Road in London. Actually they have many different types of tartans, and they are also quite cheap, so this is is something I'm definitely thinking about for next year.
In order to create my shift dress, I used the "Ultimate shift dress" pattern from Sew Over It, a London based independent pattern company (which I love!). As I thought that I would sew more than a few dresses out of this pattern, I bought the PDF version, that you can print any time, and re-use for any size…this is limitless! The instructions are supported by crystal clear illustrations, and I found it was one of the simplest patterns I had used until now.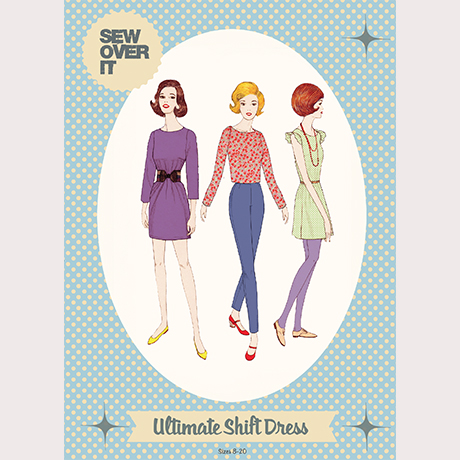 I chose not to do sleeves, and for this version of the pattern, you only need to cut 4 pieces of fabric, 1 front with 2 darts, 2 backs, and 1 facing. The facing takes into account the neckline and the armholes (all-in-one facing), which provides a professional finish to the dress, compared to the bias, to my taste (and what's more, I don't particularly master the art of bias finish yet!).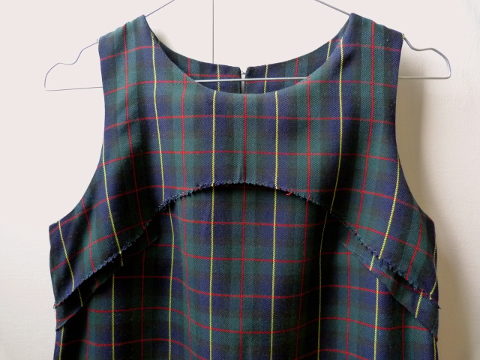 Otherwise, nothing to say about the fitting, the pattern was perfect on that level.
I find this dress so comfortable and stylish, a balance that is difficult to find in most clothes. On the pictures, I wear it with a little long sleeve top, black tights and Oxford shoes, and it looks like a "school girl dress", for a serious little girl, but at the same time, it's a classic shape, and I just love it. With or without a belt, it's up to your mood really.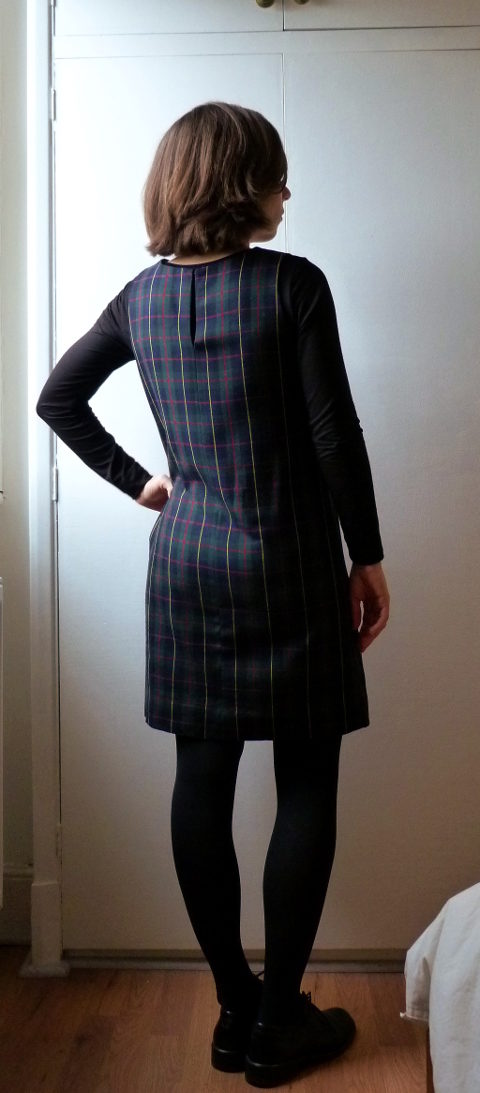 PS: funny story, my mother-in-law made a Christmas tablecloth in a red tartan this year, so when I went downstairs for diner, we realised I was kind of an extension of the table, which made everyone laugh…:D