Hello everyone!
I slightly change subject in this article to talk to you about how I made cushions to decorate the living room.
We have moved in July 2016 in a partly furnished flat which was not at all decorated, and I was quite happy because for the first time I thought "Nice, I'm gonna experiment some decoration". On one hand, it's not that obvious because my other half is more interested in decoration than I thought and doesn't hesitate to use his veto, and on the other hand, it takes some time to find what is your style.
There was of course the idea of having cushions, because a sofa without cushion is a bit like a slice of bread without cheese…What's more, the landlord's white sofas from IKEA were a little too sad so this needed some improvement.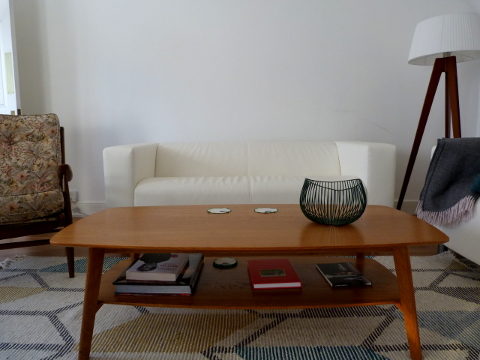 I had never sewn cushion covers before, so we were mostly looking for cushions in stores at the beginning, but nothing really drew our attention. In addition my mother told me that if I knew how to make a dress, I could probably learn easily to make squared cushion covers! So I decided that I would make them, full stop.
Luckily, not long ago, we came across a little store in Notting Hill, « the Cloth Shop », up North on Portobello Road, with amazing furnishing fabrics. We noticed a gorgeous « chenille » fabric, with a slight velvet aspect and different sublime colours: here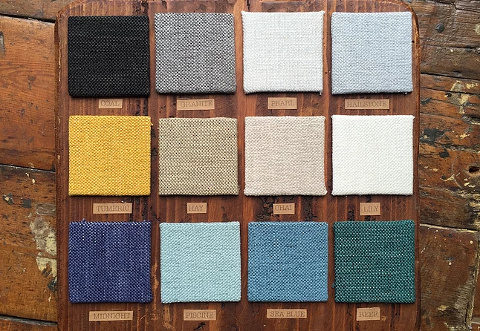 Back home after our discovery, I started to watch cushion tutorials on YouTube and to do a list of things I needed:
2 50x50cm feather cushion pads (IKEA)
2 45x45cm feather cushion pages (John Lewis)
1m of green chenille fabric+ 1m of  light grey chenille fabric (which I washed before cutting)
4 zips in green and light grey
threads in the same colours
2 square of paper (53x53cm and 48x48cm) to use as patterns
No piping, as we thought it would be too sophisticated for our style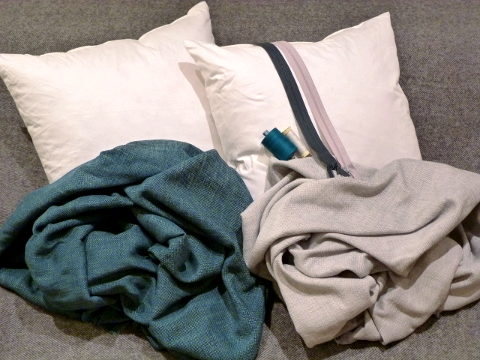 In total, each cushion is worth £22.25. Not that cheap you might think, but still cheaper than the average cushion you will buy in John Lewis for equal quality, and plus the satisfaction of making them yourself.
Then I just had to begin! In a Sunday afternoon, it was all done! It was actually quite simple, the only delicate task was to integrate the zip, but when you follow the online tutorials you can manage easily.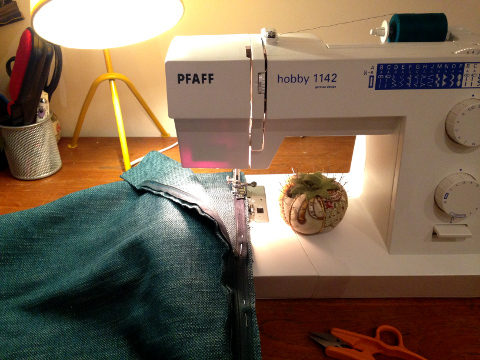 So here is the result: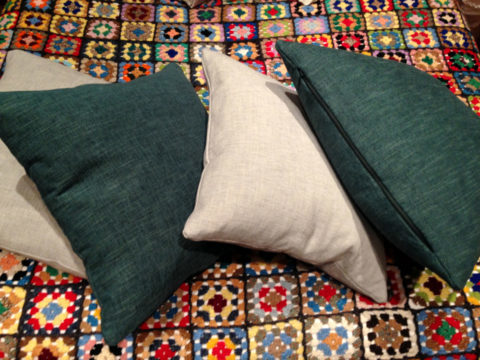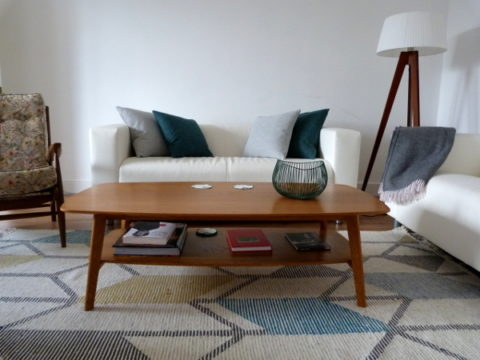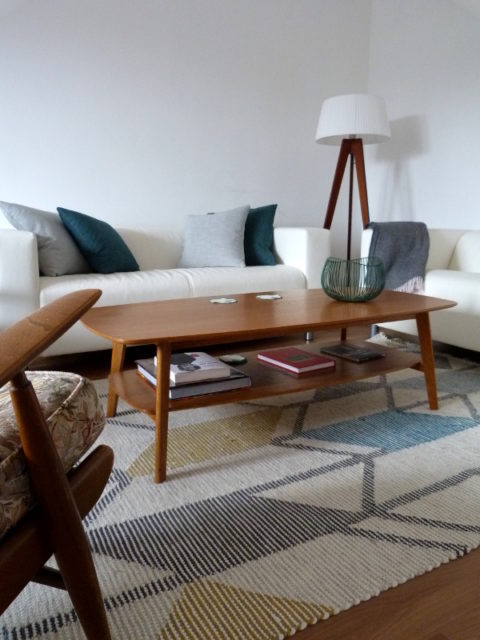 Lovely isn't it?
See you soon for new decorative adventures!