Hi folks!
The first signs of autumn are there: it is my opportunity to say officially goodbye to the 2017 summer, with a recap post of my summer makes.
My trousers jumsuit: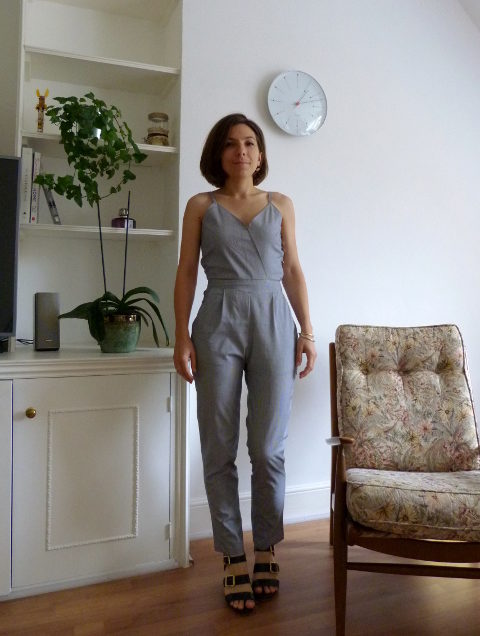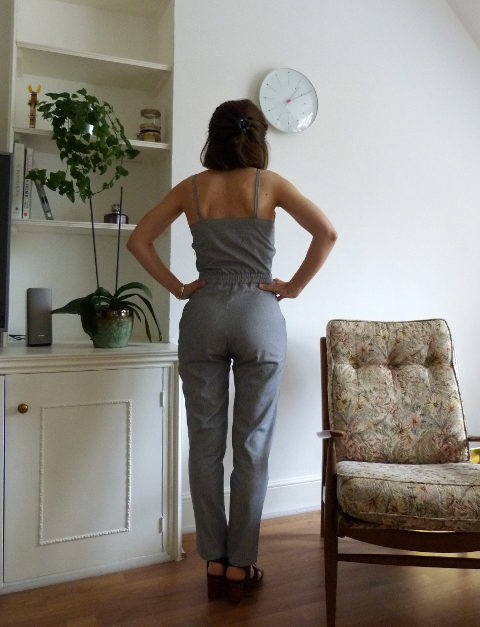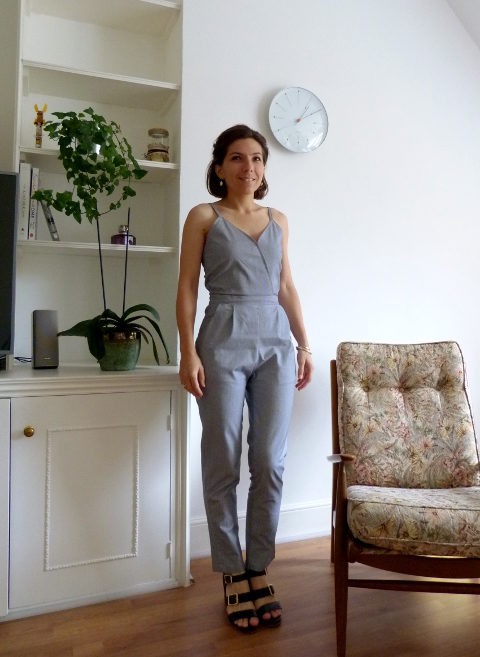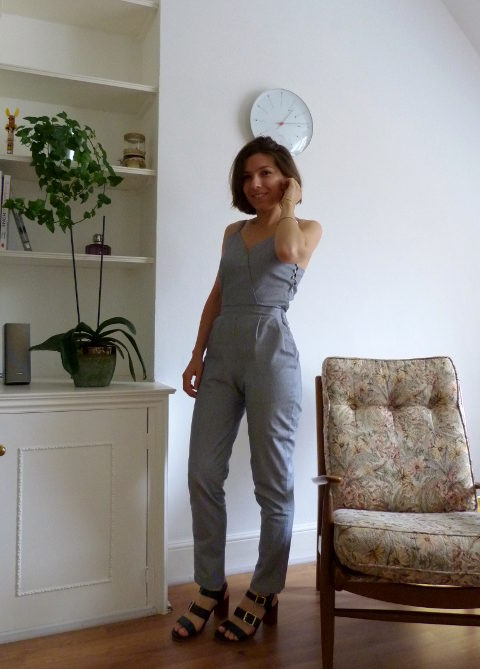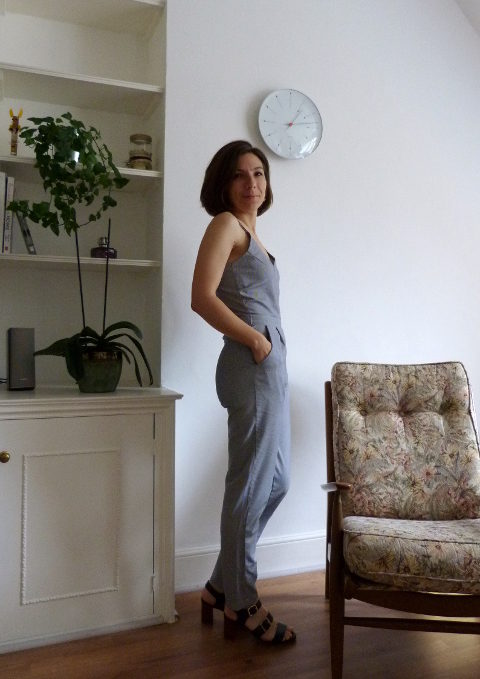 Fabric: stretch cotton bought in Montmartre
Pattern: no pattern 🙂 but I copied existing trousers for the bottom
I just love this jumpsuit. The finishings are not the best inside the garment, but being my first jumpsuit, I accept it as it is. I made it in 2015, and it's still a trendy shape!
My shorts jumsuit: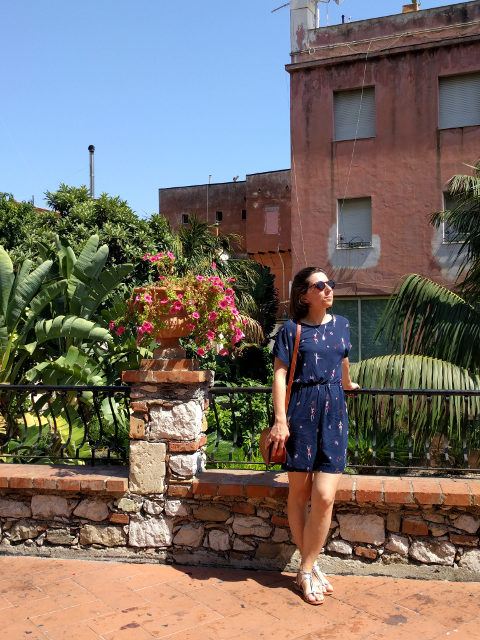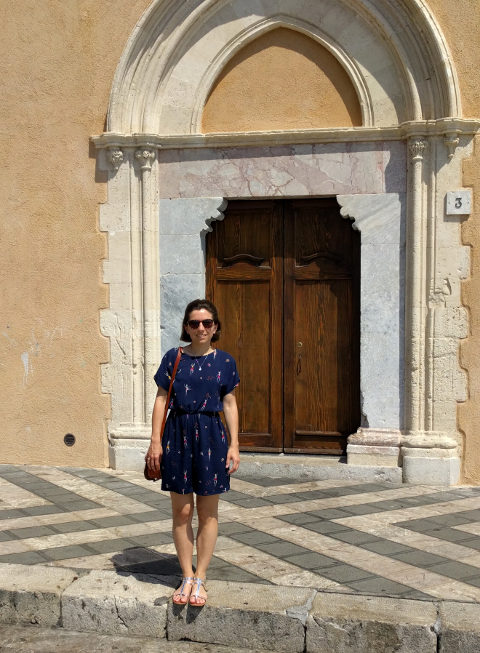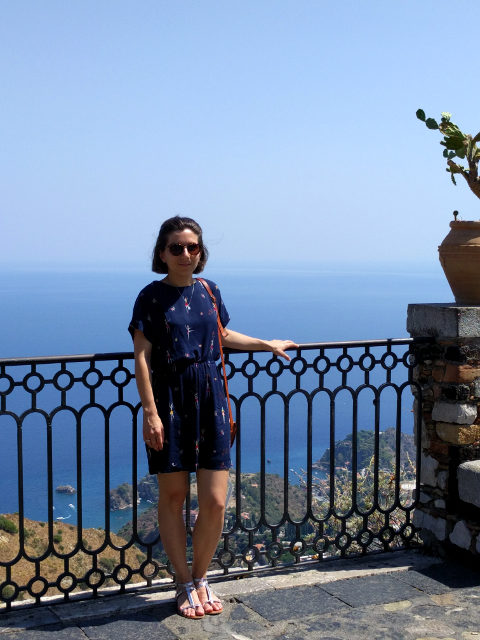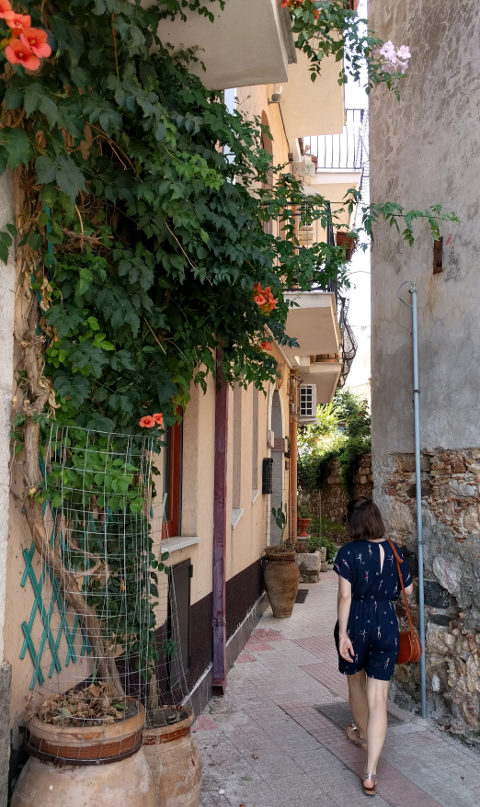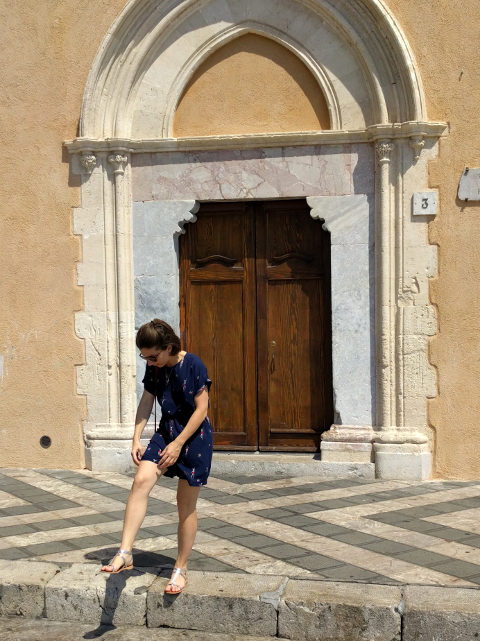 Fabric: viscose from Fabric Galore which I bought at the London Knitting and Stitching show, with little ballet dancers on it
Pattern: Sew Over It Poppy playsuit
Great jumpsuit, a bit complicated to make the shorts' and sleeves' turn-ups though. I folded pieces of paper to practice first. I made a narrower neck opening than the pattern suggests because I know it looks better on me like that. Only one negative point is that after wash, ironing is quite long to make sure the turn-ups are alright…
My vintage shirt: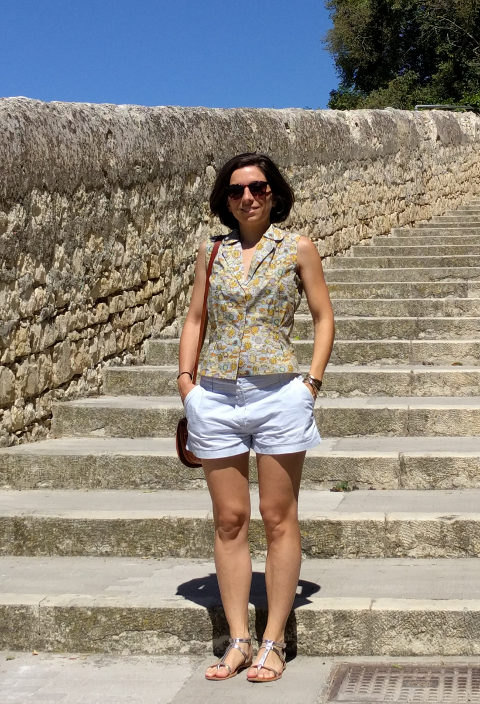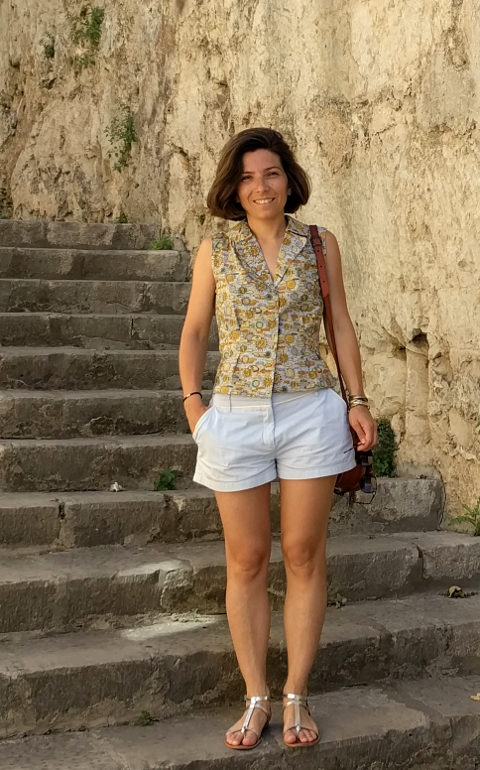 Fabric: Liberty cotton with lots of little suns on it
Pattern: I used Sew Over It vintage shirt dress, made it longer, and sewed two tucks on each side of the waist instead of one
My buttons were a bit mismatched with the buttonholes which made one side of the shirt a bit longer than the other, but you can barely see it right? I fixed this when I came back home. 🙂 This shirt is super comfortable, simple and chic! Easy to wear under a jacket after summer as well. So I don't say goodbye to that one yet!
My Peter Pan collar top: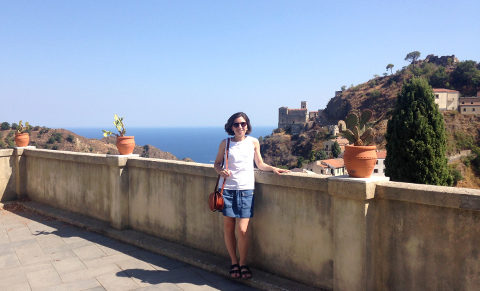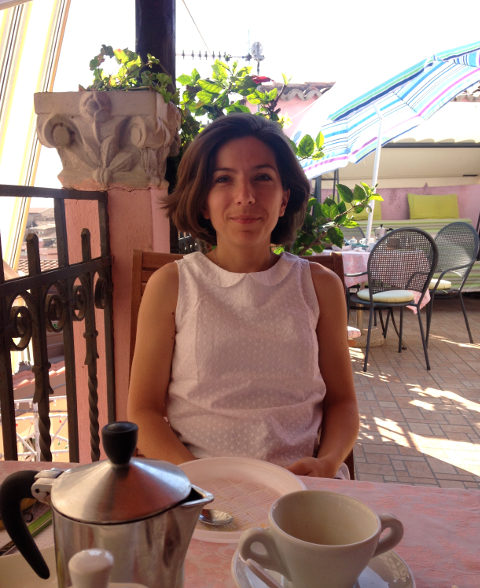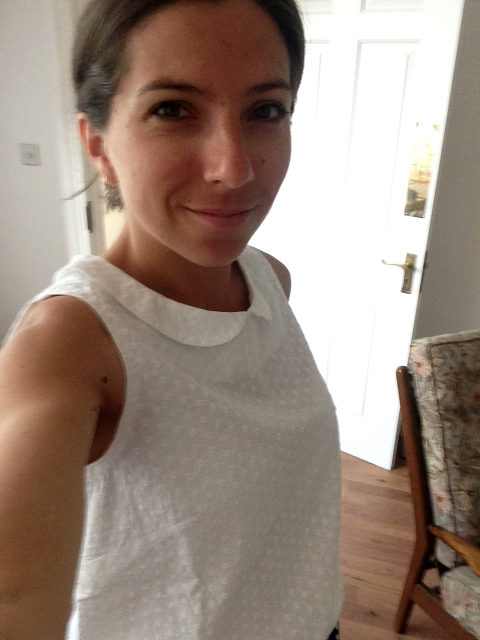 The sleeves were bothering me quite a bit on this top, in its previous life (remember!), so I unsewed them, and put bias binding instead to finish the sleeves' openings. I must admit that I like the comfort of moving arms in sleeveless tops, plus, since I wasn't wearing the sleeve version that much, it was a good way to recycle it.
My no fuss white top: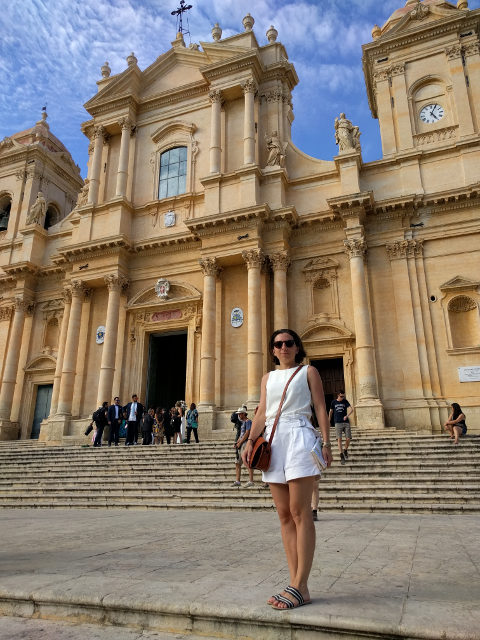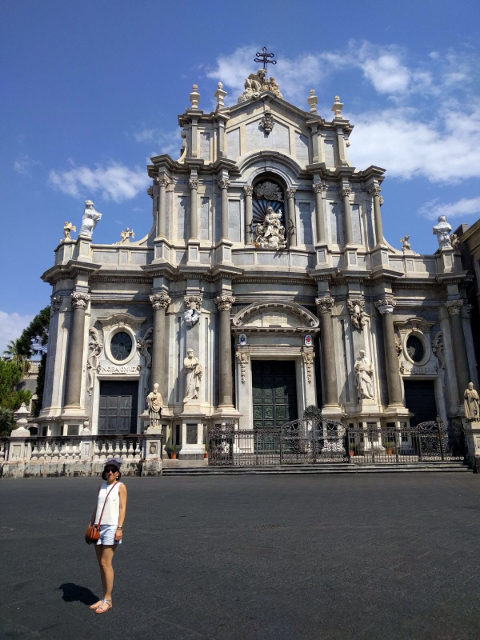 Fabric: comes from my stash, but no idea where I had it from…
Pattern: New Look 6483 version C
I already showed you this top: here. Super comfortable and so simple, I wore it the whole summer. I'll make other tops like this, that's for sure!
And last but not least, my not yet finished shirt dress: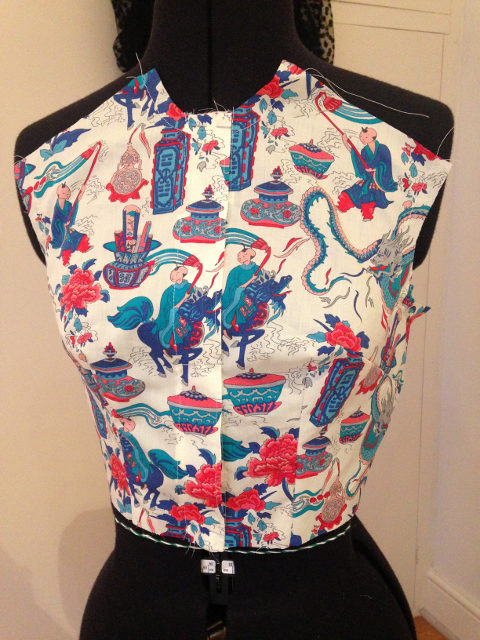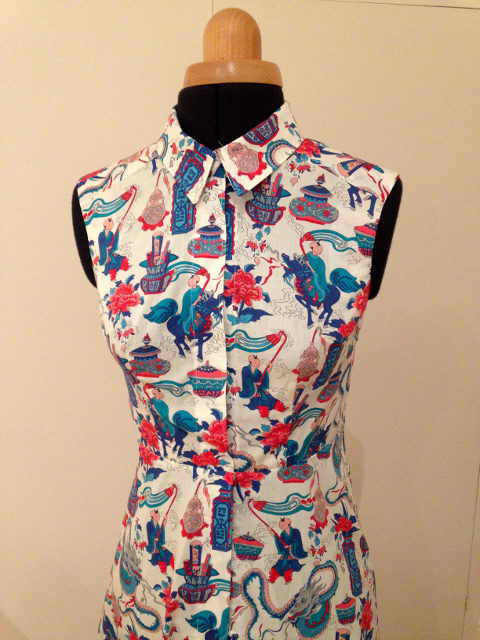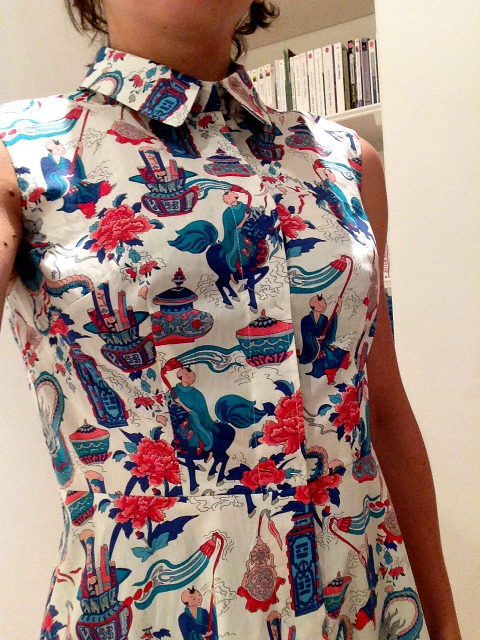 Fabric: Liberty cotton
Pattern: Penny dress from Colette Patterns
This dress is a bit like: "Hello! And see you next year!". I started it before my holidays, and I still have to sew the buttons, buttonholes and hem. It has required so much energy to make it: a PDF with 61 pages to assemble; and to cut; quite a lot of alterations on the bodice pattern; this is the first pattern I use that has so many pieces; it was the first time I was mounting a full shirt collar with collar stand and all; it was really difficult to make the first cut into the fabric because I love it so much; I decided to cut another piece of the front shirt because the drawings were repeating on the front and it was not very beautiful (first picture above). And it's not finished, so wish me luck for the rest!