Hi everyone,
Here are my latest creations, specially made for summer. The purpose is to be in relaxed and comfortable clothes and I found the perfect patterns for that!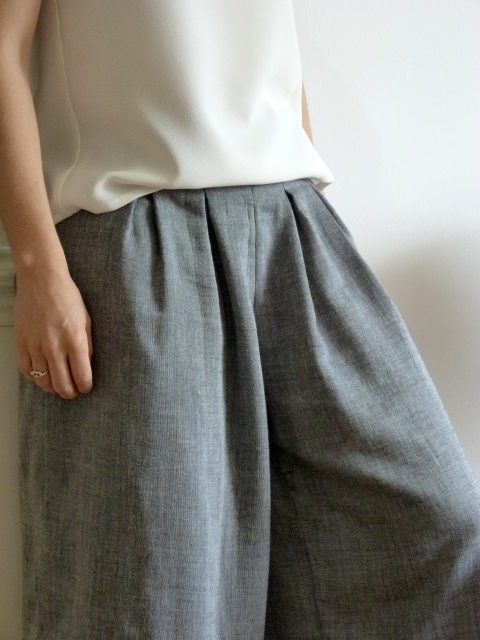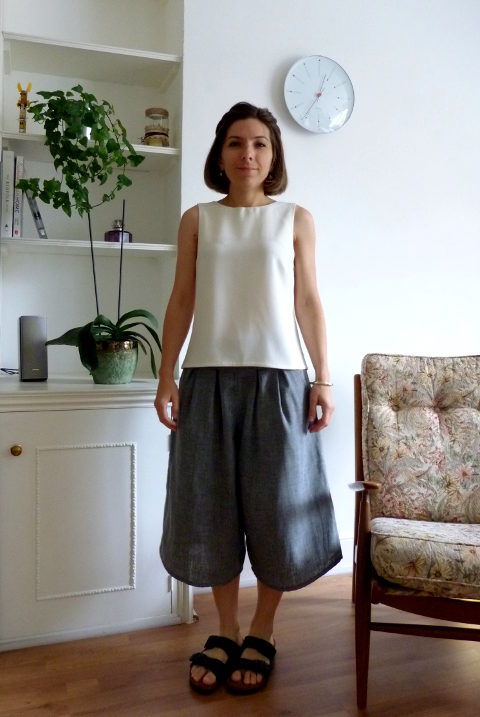 I've used the New Look 6483 version C and the Simplicity 8092 version B for my top and culottes.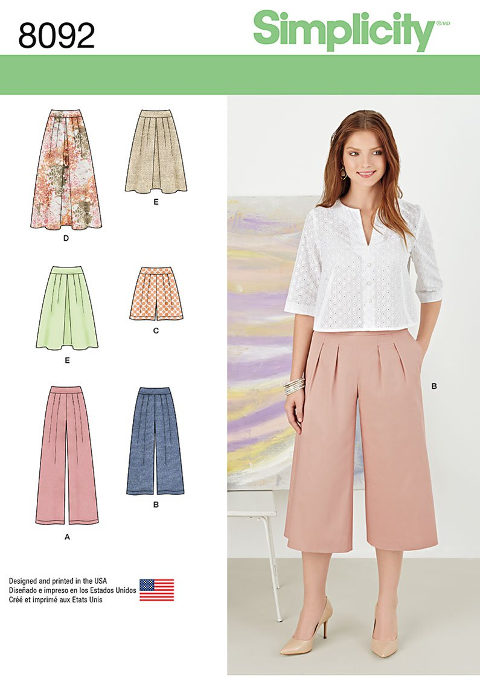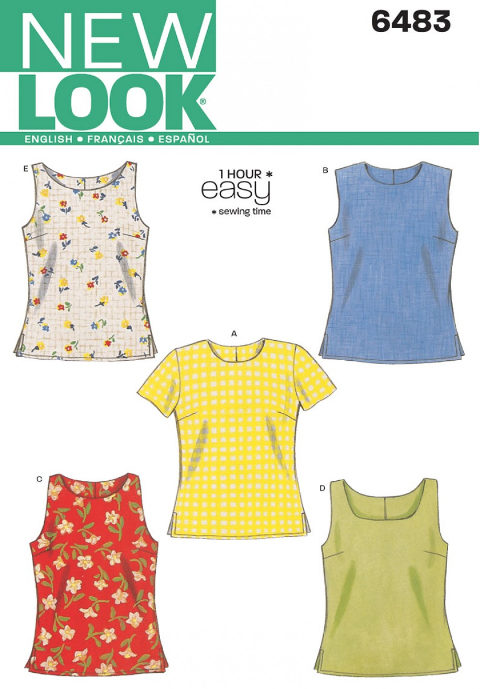 I had already made these culottes before and featured them in a previous post here. This time I made them with 2 inverted box pleats on each side to create more fullness, and because I love box pleats too. I also put the zipper on the side, as I find it is a bit of a discomfort on the back when sitting. The fabric is a light weight cotton, from Coupons Saint Pierre in Paris. I bought 1.80m for 6€, during winter last year, good deal. I think this fabric was probably more for decorative use but I find it really great for these culottes. It is soft and comfortable and it looks like linen. It creases like linen also, which is the only downside to it. I plan to wear it quite a lot this summer!
I have some fabric left, so I'm thinking of making a top with it, but what kind of top, I still have to figure it out…
Now for the top, I used an old piece of fabric that I had from who knows where, because I wanted to make a toile for this pattern before I cut other fabrics that I prefer. So scared to cut expensive fabrics! And I was right to make a toile (it's never wrong to do so anyway) because I had to reduce the side seams by 2cm (8cm throughout the bust) and do other little adjustments. Even if it was supposed to be a toile I'm very pleased with it and I'm 100% sureI'll wear it a lot. I still have to work on the back opening on the pattern itself because the hook & eye keeps opening for no reason.
More pictures to show you: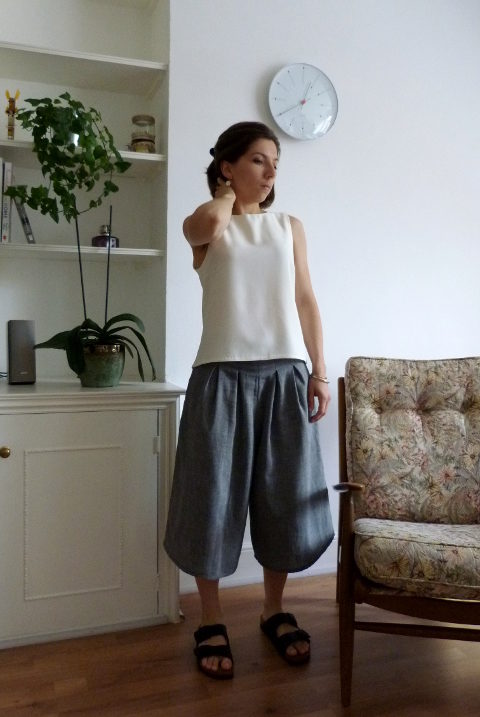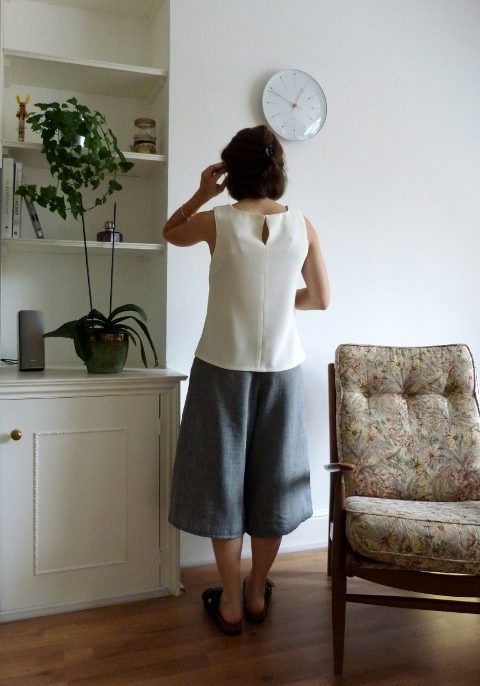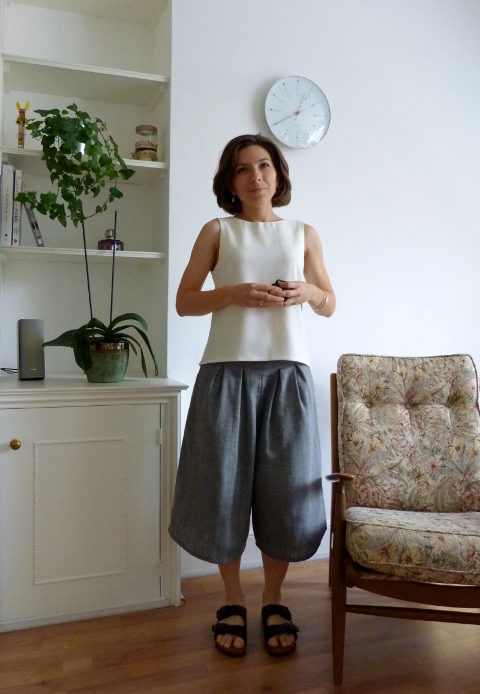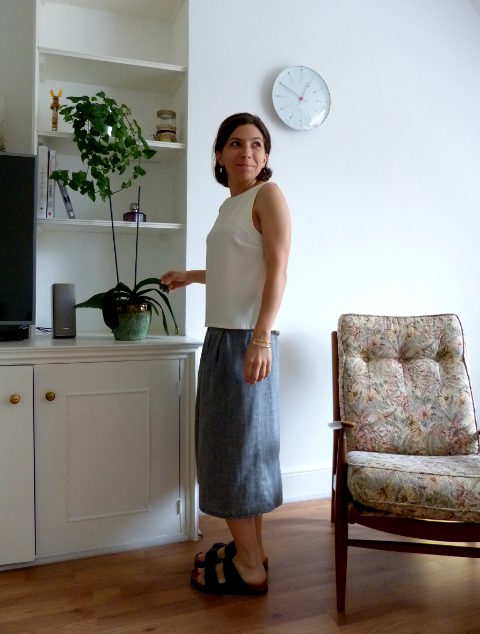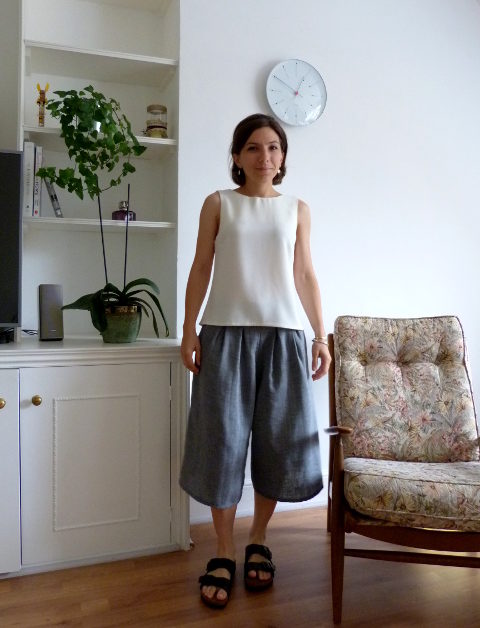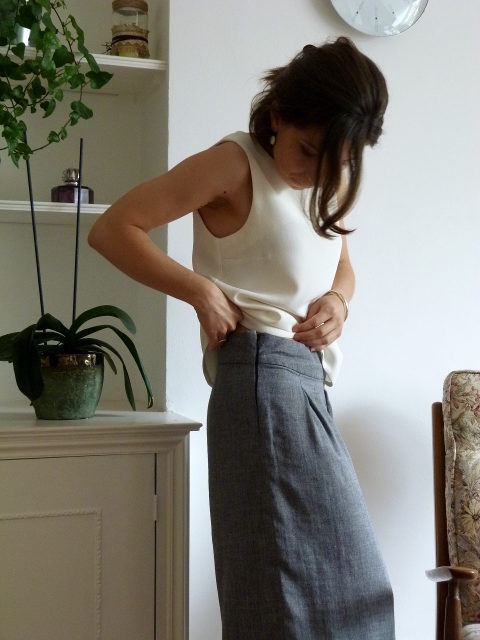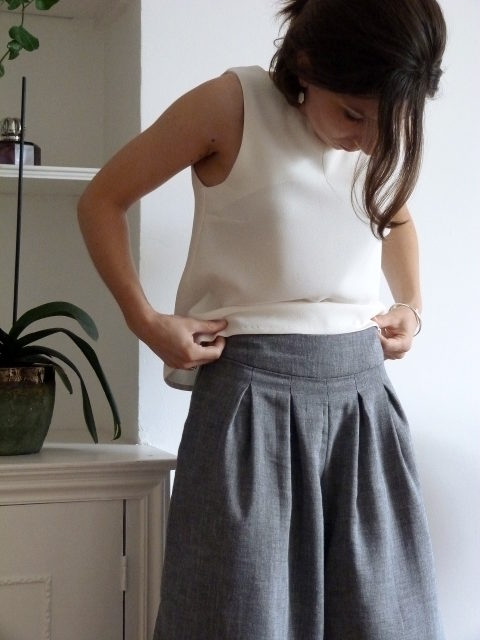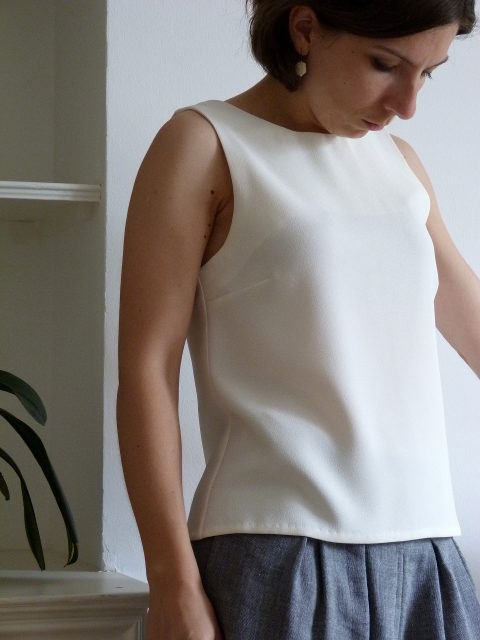 I'm so pleased with this look and I can't wait to be on holidays to feel fully relaxed and comfy!