Bonjour everyone!
This is my first kimono inspired jacket, made from the Simplicity 1318 pattern, version D.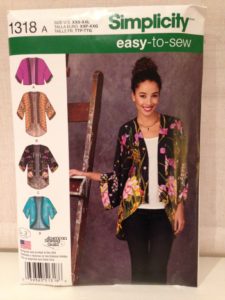 This is when I saw the fabric, with these powdery and sweet prints on a dark blue background, that I knew it was created to make this sort of jacket. I just fell in love with this miserable fabric roll found in a corner of Fabric Land in London. I was so happy to find it, and assuming there was very few left, I told the sales person "I'd like 3 meters of it"! There was only 2m left!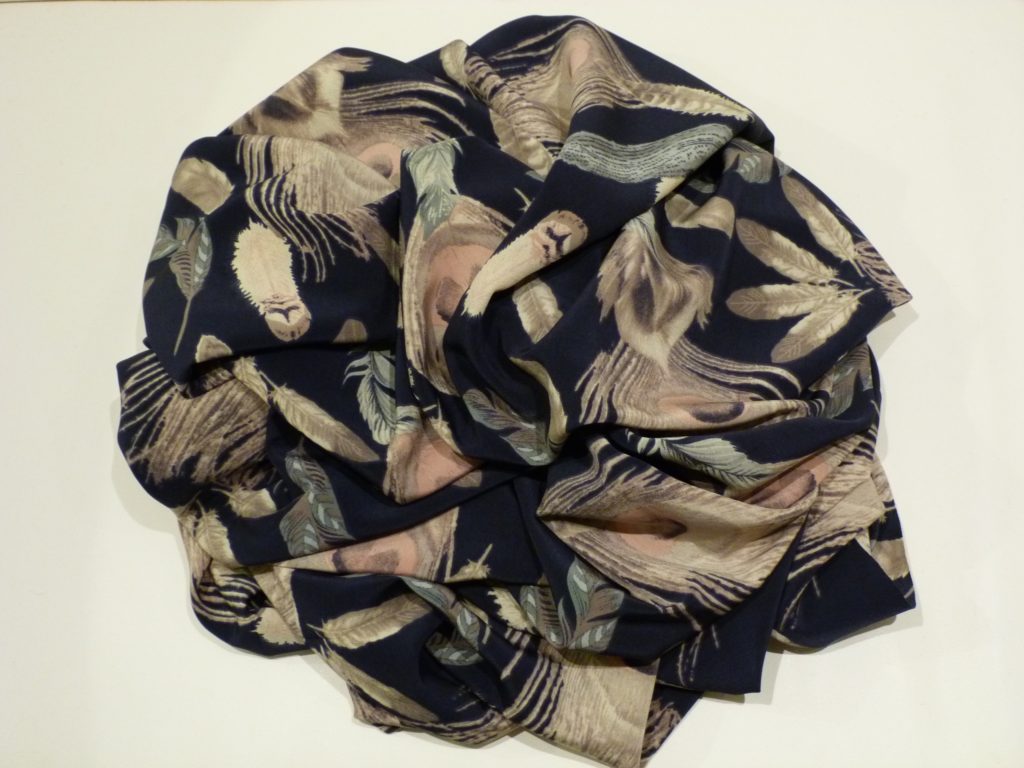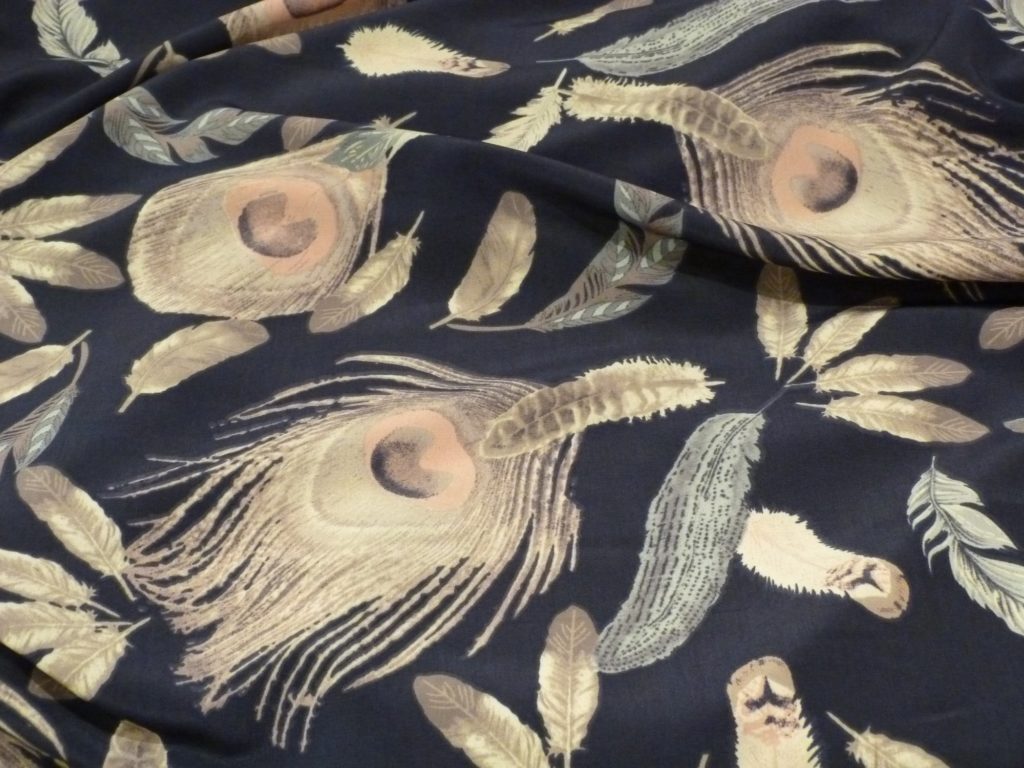 The fabric was very slippery, so in order to cut the pattern pieces while maintaining the fabric, I took all books from my bookcase (ok, just 4)!
Nothing to comment on the pattern, the instructions were pretty clear. This is only the curved edge band of the jacket that took quite some time and I think is the most difficult part of the garment.
I am absolutely FAN of the outcome, in terms of colour, fabric, shape, style…everything basically! This kimono inspired jacket is so versatile that you can wear it in a cosy version with some jeans and a simple top, or with a classy dress for a "chic" version. Not so sure how to wear it in my everyday style, but maybe I need to dig out something. And you, how would you wear it?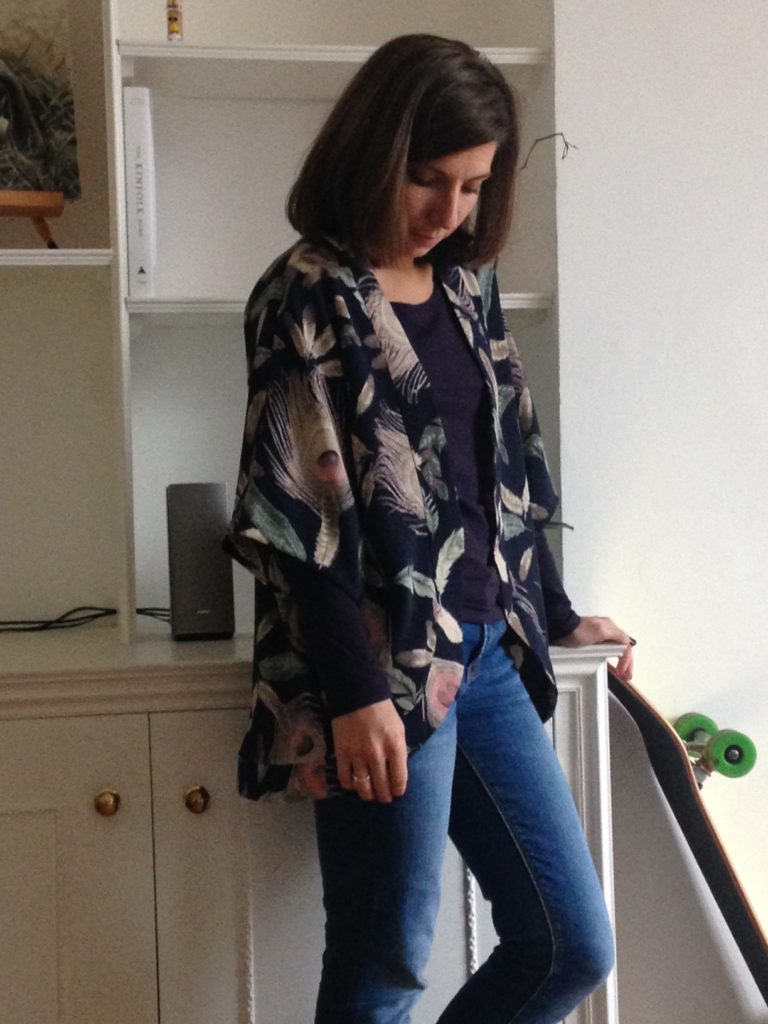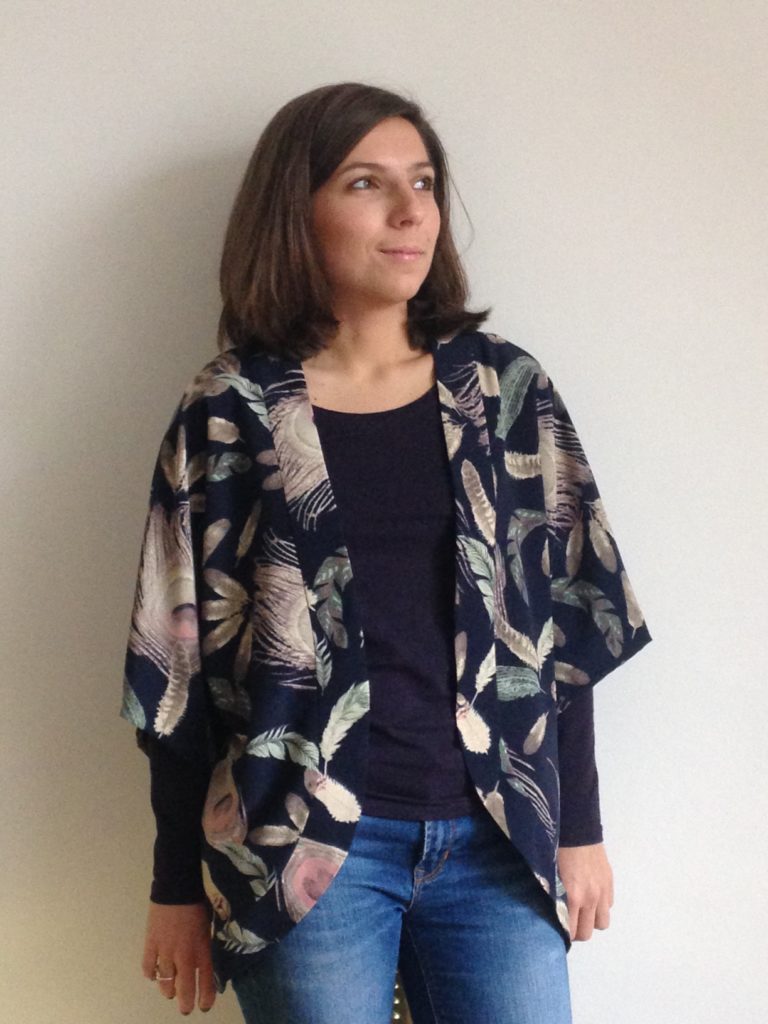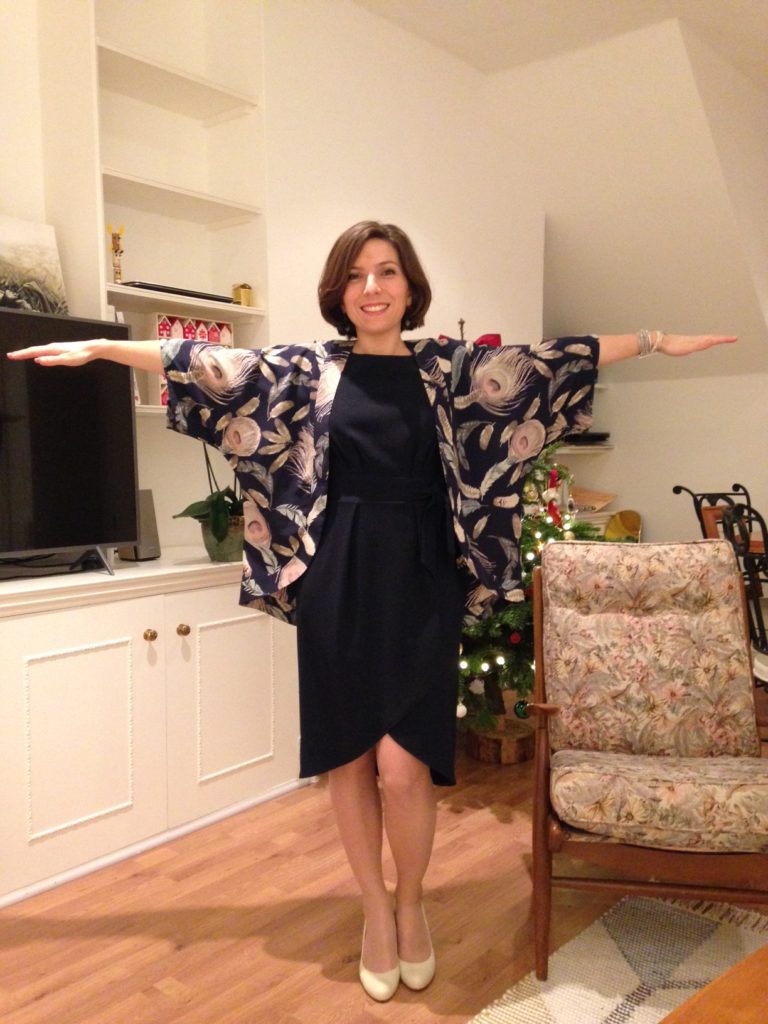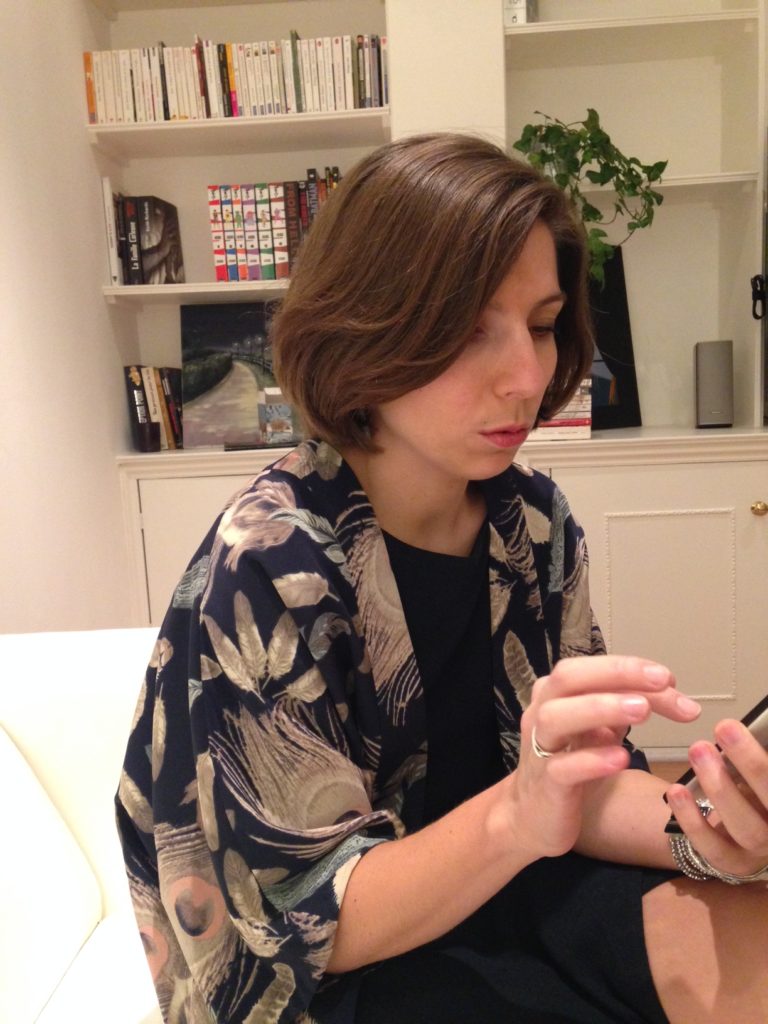 I have some fabric left, and I'm planning to make another kimono jacket out of it, this time with version B, and for a friend's birthday! It's a good plan for a gift, in addition of being a gorgeous garment, you don't need to worry too much about the fitting.