Hi everyone,
It's been a long time since I've posted something! Don't worry I've been super busy sewing since January so I've got loads to share.
To begin with, I am presenting you my new extra large trousers straight from the 30s.
I made them from the fabric I bought in autumn (remember my autumn fabric haul), a brown melange wool. It was very easy to sew and it pressed very well which results in very neat pleats (you will see). It has also a little bit of stretch in it, which makes it very comfortable. And the plus is that it's not a scratching wool.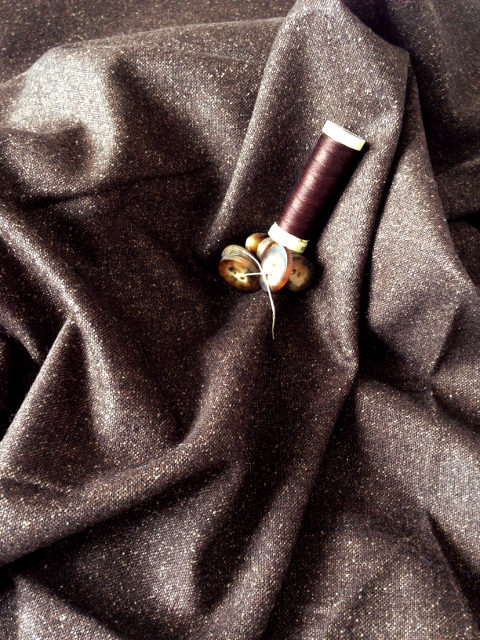 Instead of making my own pattern as I was planning to do, I used this Burda pattern (6812) which was quite close to what I had in mind for this project: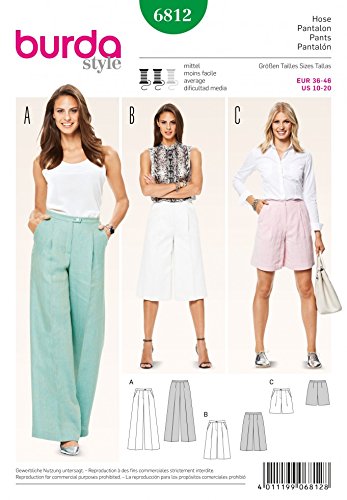 The idea was to make a Marlene Dietrich / Joan Bennett 1930s trousers, and I think I'm pretty close in terms of style but I let you judge by the pictures:
Marlene Dietrich

Joan Bennett
Camille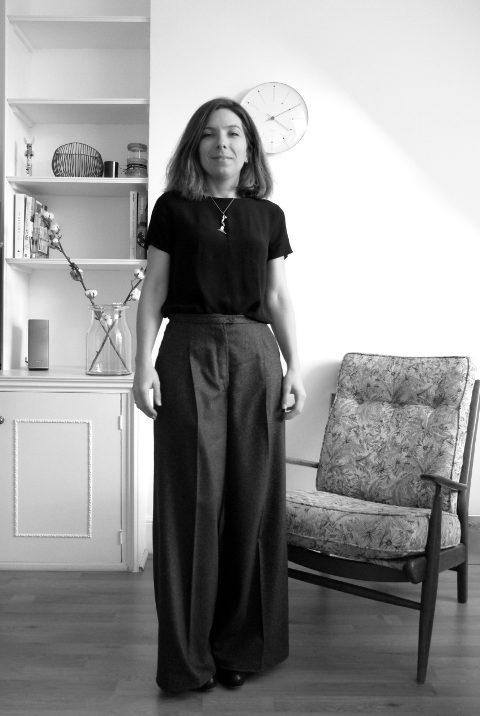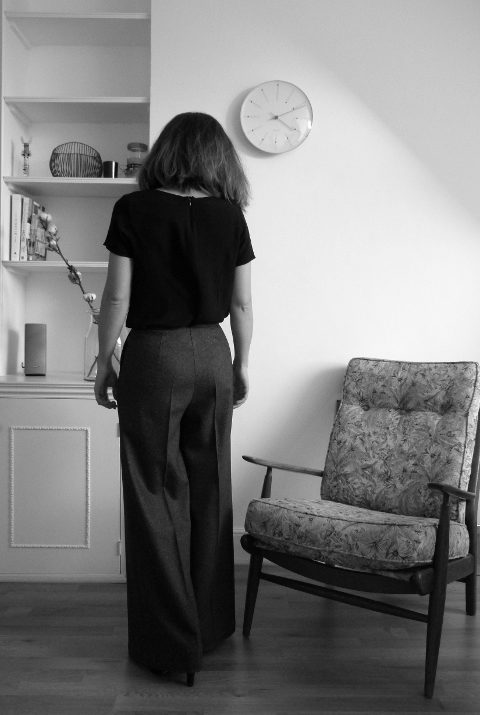 And some pictures with colours: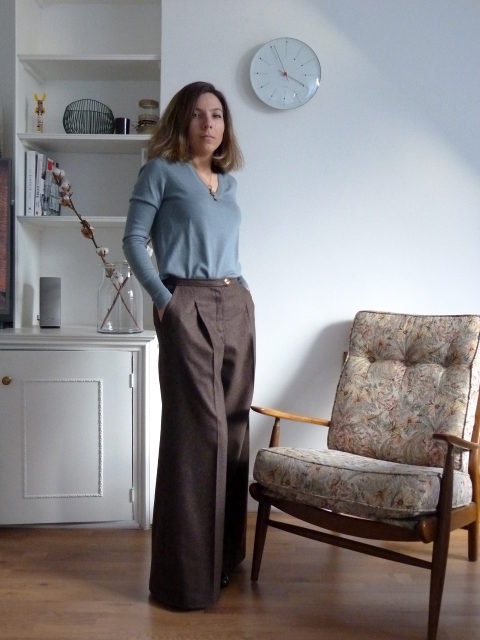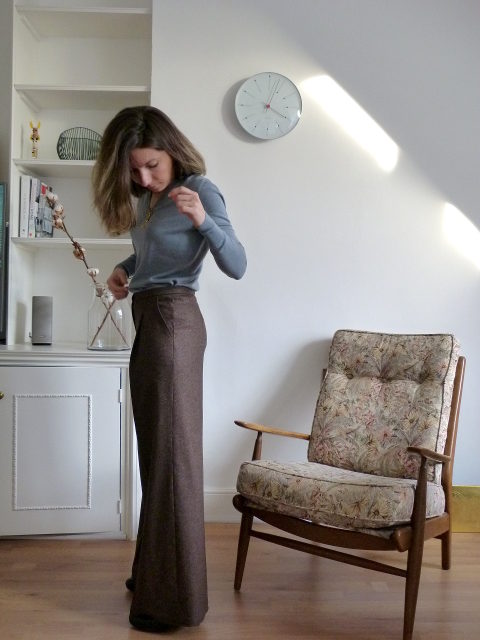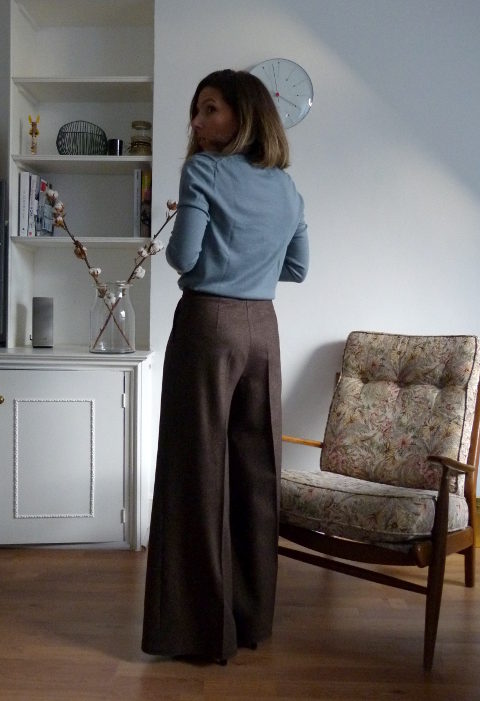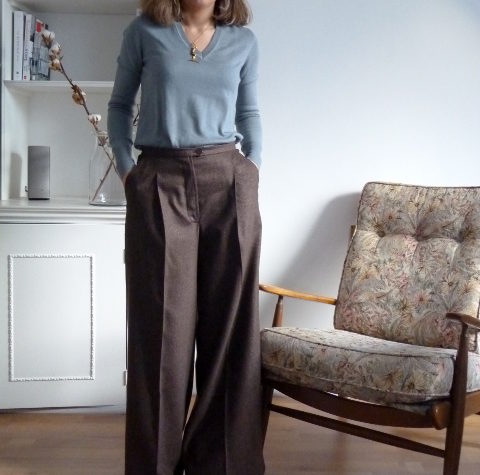 If you really compare, the style is similar but there are a few differences: they may be a bit larger, they are not as high-waisted, and I didn't make large turn-ups at the bottom. I love the result anyway! I love the pleats, the thin waistband and the fabric is so beautiful…
Regarding the pattern, it's quite simple to follow the instructions, I had to read some bits carefully as they were my first trousers with a front fly with zipper.
The only difficulty in the process was that the interfacing was not sticking very well when pressing with steam. Fortunately it was only required for a small section of the fabric.
Otherwise than that, very easy make, trousers are simpler that you think, once you make sure you've got the correct size on the pattern.
On the next articles to come on the blog, I'll show you 3 sewing projects I've made recently which made a few people happy!