Hi everyone!
A yellow leaf has fallen from the tree and this is one of my autumn skirts! It was such an easy make, and very quick to sew.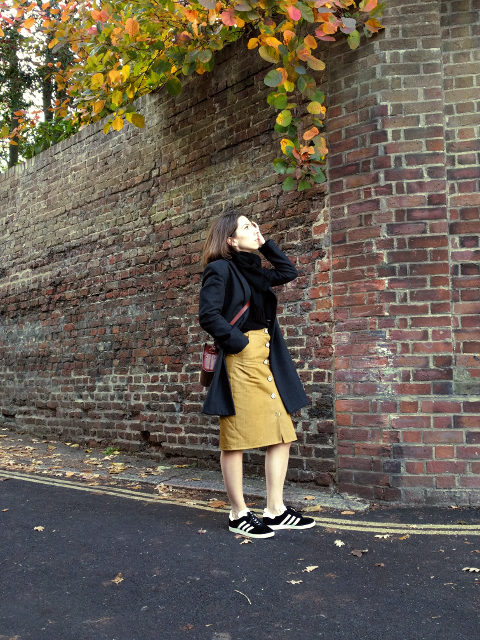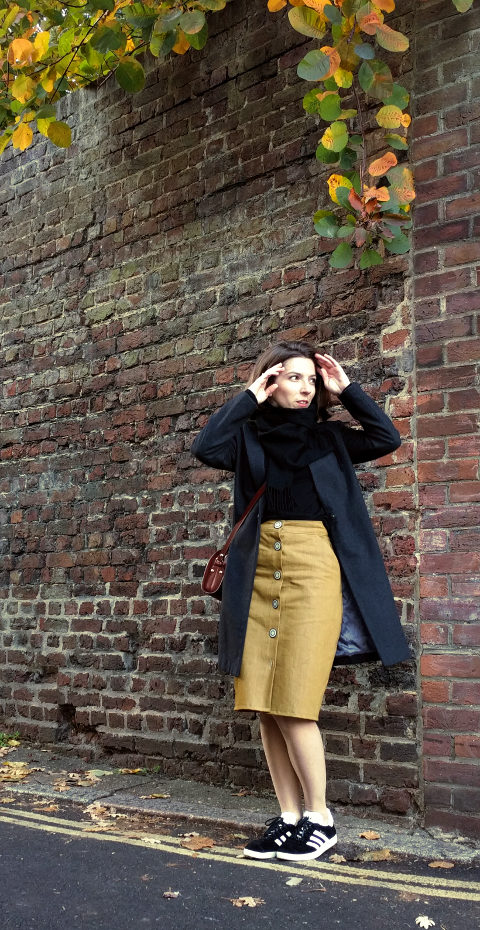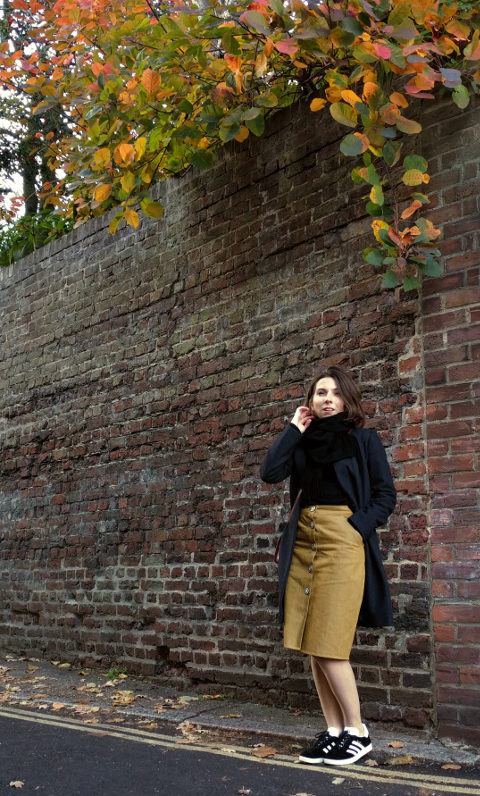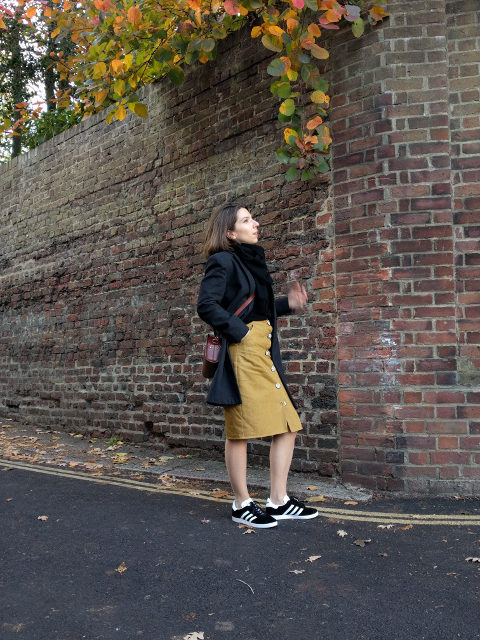 I used a denim from A-One-Fabric, in Goldhawk Road (£6.5 per meter), buttons from my Grandmother stash and…a liberty fabric left from my summer vintage shirt for the pockets!
I have used it on the back pocket bag and the hidden part of the front pocket back!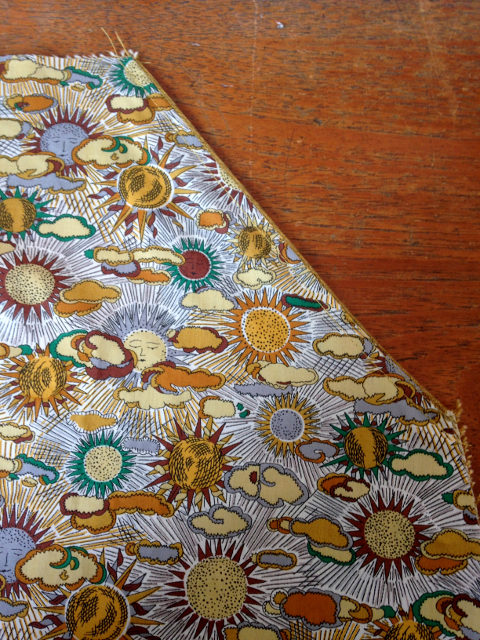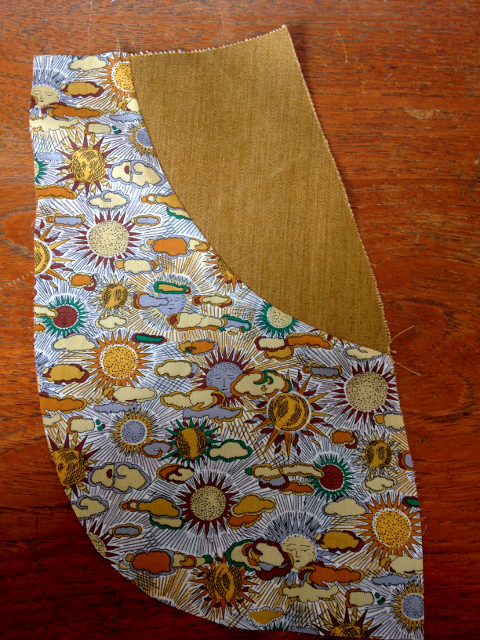 I really enjoyed making this skirt with the top stitching on the pockets and on the button stands and belt.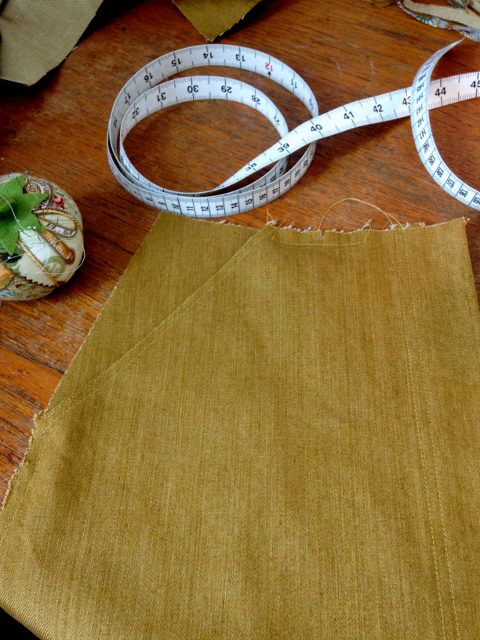 I used the Erin skirt pattern from Sew Over It City Break e-book for this skirt. I've made it shorter than the long version, as it was really too long for me, and I quite like this length. I've worn it this weekend with sneakers as you can see on the pictures, and this week with high heel boots, and both styles worked quite nicely!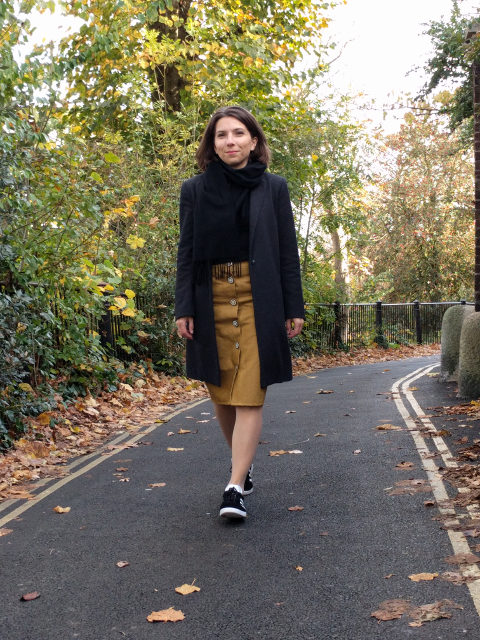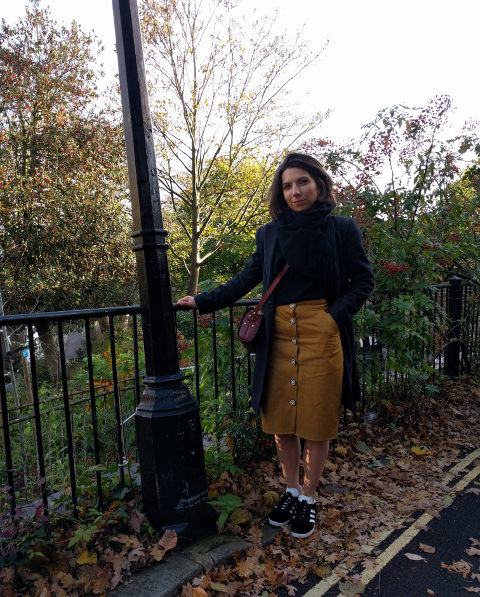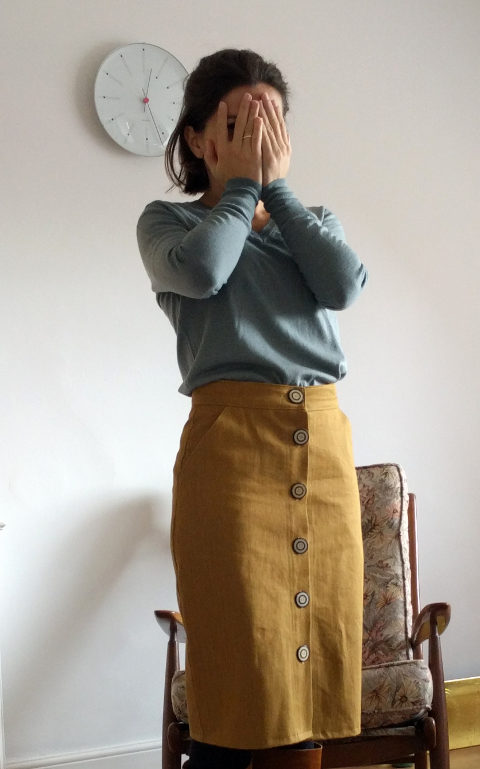 I'm going to shift the curve of the low hip slightly up, as it falls a bit lower than it should for me.
Also, you've probably experienced this before but it is hard to move in a fitted cotton skirt without lining when you're wearing tights, so I'll maybe add lining or simply just buy a slip!
In the next version I'm making with a green corduroy, I have changed the pattern a bit so the skirt goes in a A-line shape, rather than a pencil skirt shape. You'll see in one of the next articles!
PS: the photos have been taken in Hampstead Heath, one of my favourite places in London! Especially in autumn!