Hey there!
In this article I will talk about The Lodge collection, what inspired me and its two sewing patterns.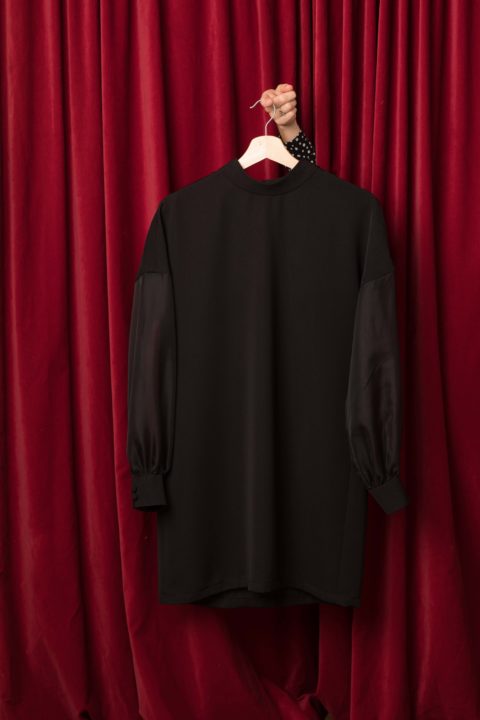 About The Lodge collection
For this collection, I was inspired by one of my favourite TV shows for its unique and mysterious atmosphere: I am talking about Twin Peaks. The TV shows, from the beginning of the 90s, is about the investigation on the murder of a young woman, Laura Palmer. 
As the story unfolds, we go through supernatural events and get to meet weird but sweet characters.
The plot takes place in a small and strange city called Twin Peaks, with cosy diners and hotels, dark forests and last but not least, mysterious places called the white and black lodges or the red rooms where good and bad spirits pass through. 
If you have never watched Twin Peaks, do it, it is a really great show! 
I really like the women characters in the show, they are all very strong and beautiful in their own way. I have named my patterns after two of them, Audrey and Donna, Laura's friends.
Audrey played by Sherilyn Fenn: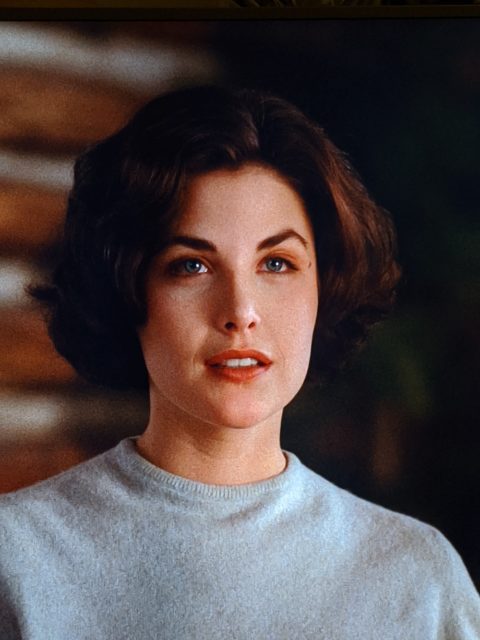 Donna played by Lara Flynn Boyle: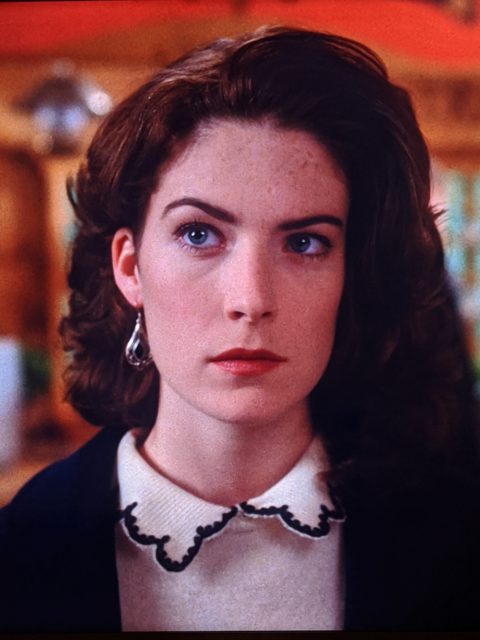 After watching the last season launched in 2017, I have developed an admiration for Laura Dern in her role as Diane and I can't get enough of this scene where we see her in the red room or black lodge: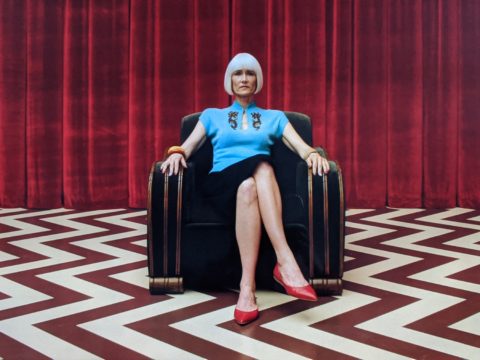 Audrey dress sewing pattern
Audrey is a short and loose fit dress pattern. Such as the character, the Audrey dress is a voluptuous dress with a lot of personality.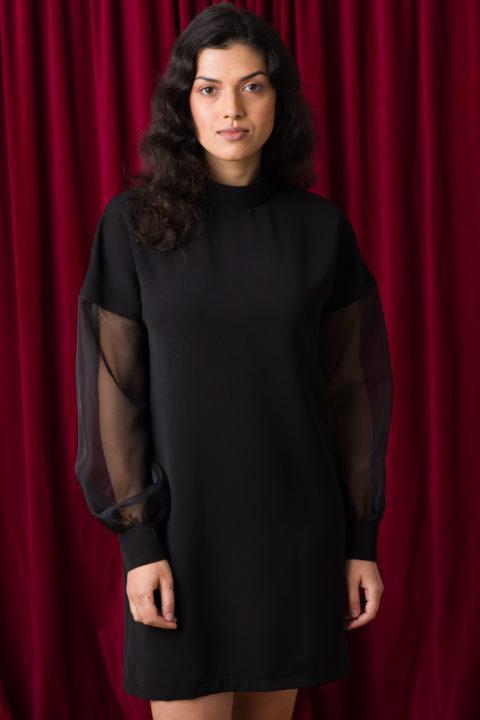 The dress comes with grown-on sleeves.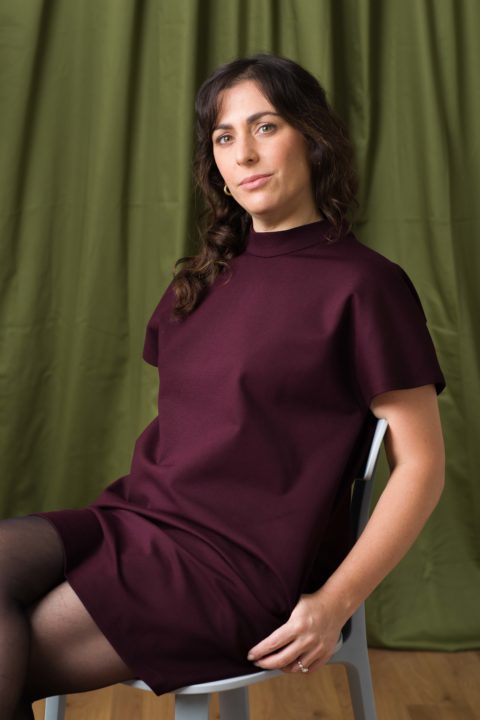 And you can add long puff sleeves, that I recommend making in a see-through fabric for a delicate and mysterious touch. This is my favourite version!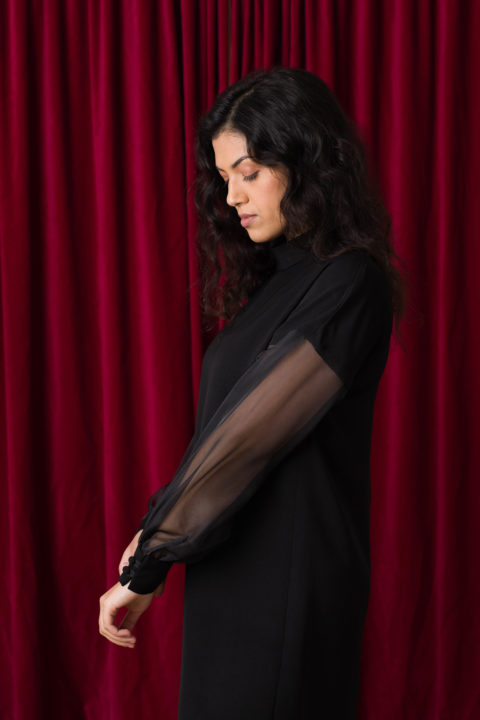 If you go for the long sleeves option, these finish with tear proof vents and cuffs that close with buttons.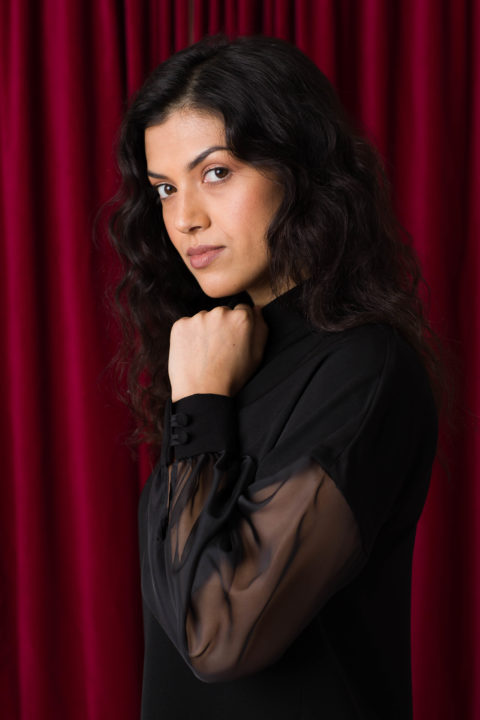 There is a high collar, keeping you cosy and warm.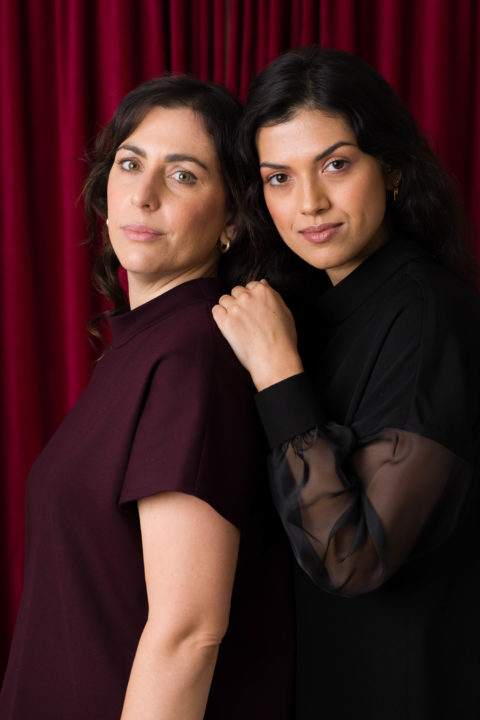 It closes at the back with a zip and buttons on the collar.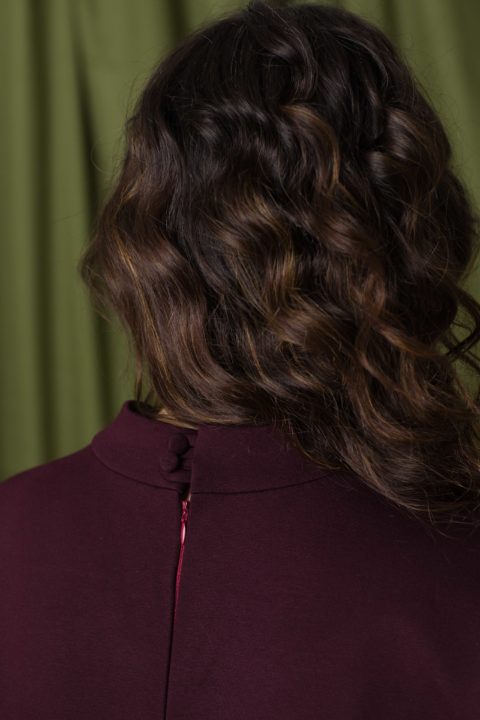 The Audrey pattern can be made in medium weight fabrics like tartan, velvet, tweed, double crepe, heavy jersey. The black version is made in crepe and the aubergine version is made in heavy jersey.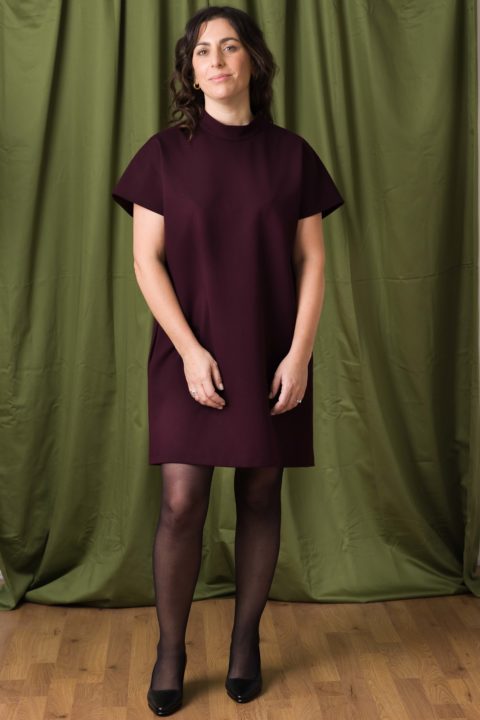 Do you like Audrey? Click on the image below to go to the shop.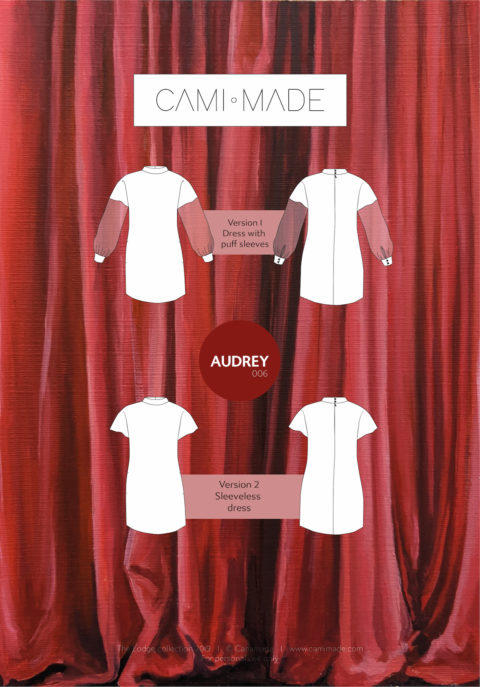 Donna blouse and dress pattern
Donna is a delicate and feminine blouse or dress pattern. There is a sort of fragility of gentleness to it, like Donna in Twin Peaks.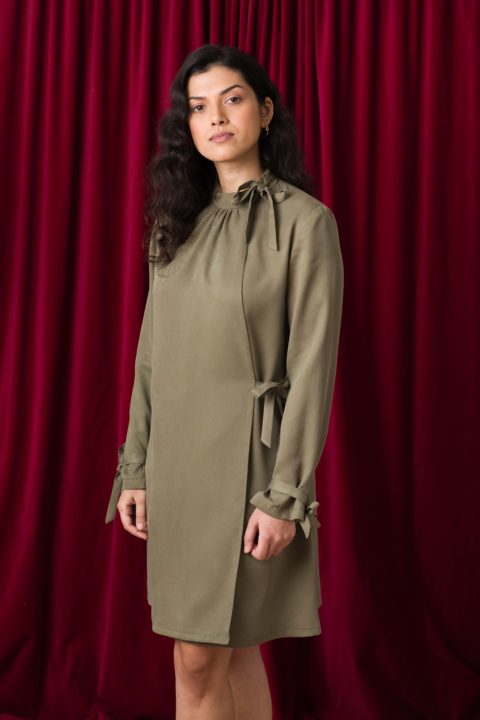 It wraps at the front and closes with ties on one side of the body, at the neck and at the waist.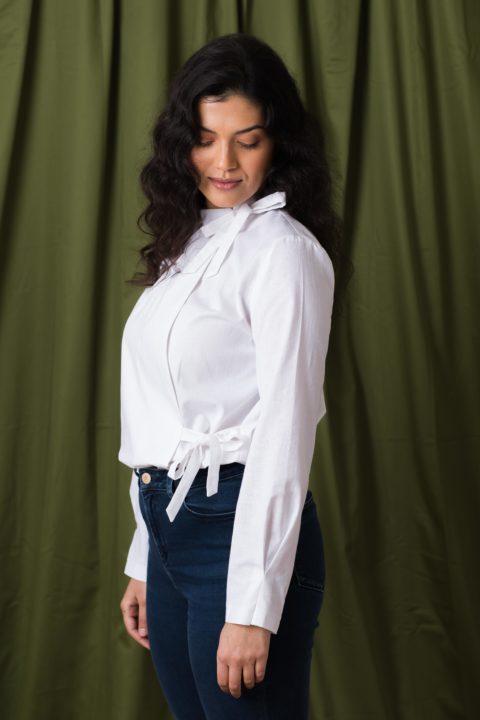 It comes as a dress.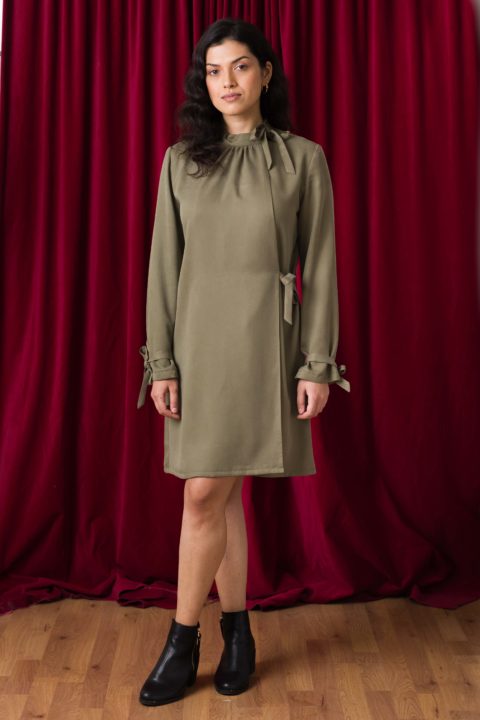 Or as a blouse to tuck in or to keep out of your trousers.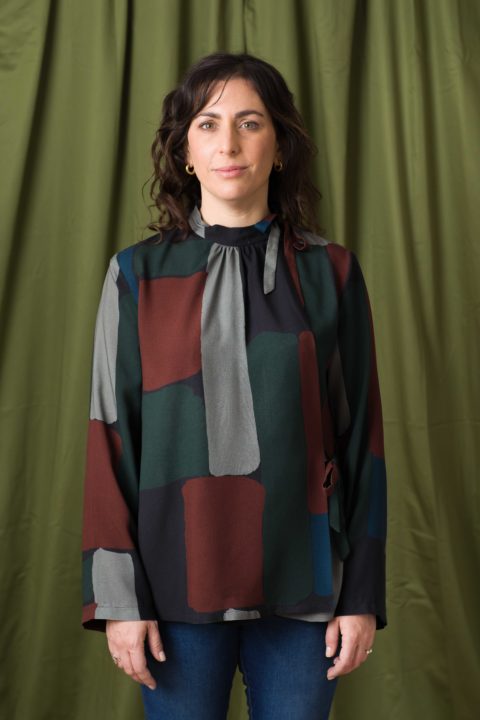 Donna has a high neck too and the garment hang from there with delicate gathers.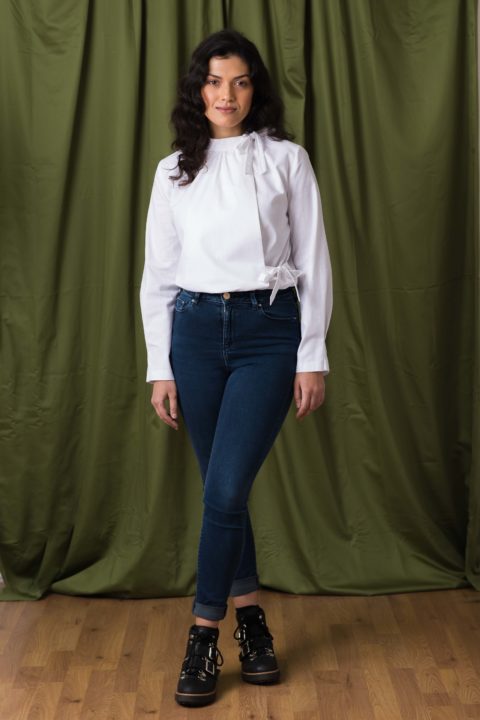 There are 3 sleeve options available. First we have the simple sleeve.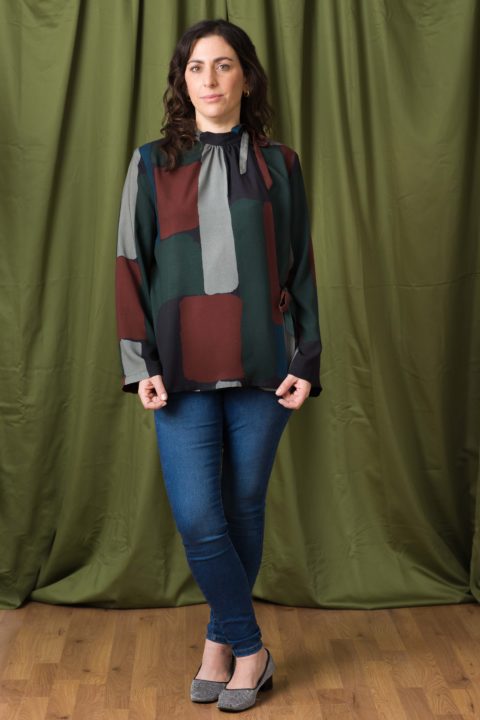 And because most of us don't want to have a sleeve hanging too much, you can add a box pleat…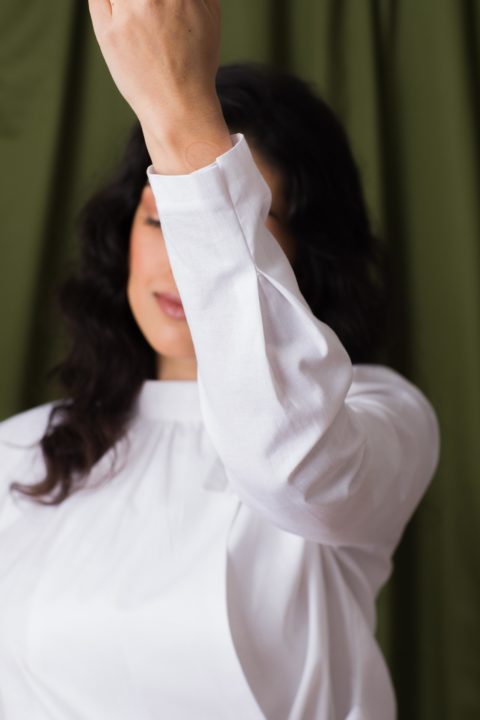 …or ties, to knot at the wrist.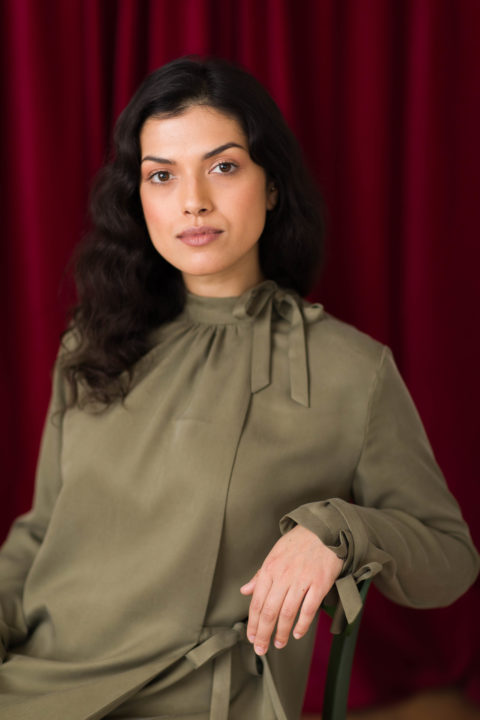 You can make the Donna blouse or dress with light weight fabric with drape like chiffon, georgette, crepe de Chine, rayon, sandwashed silk, modal, cotton lawn, cotton shirting, poplin, linen, viscose. 
The white blouse is made in a plain woven cotton, the brick/green/grey one is made in a printed viscose (from Mind the makers) and the green dress is made in a modal fabric.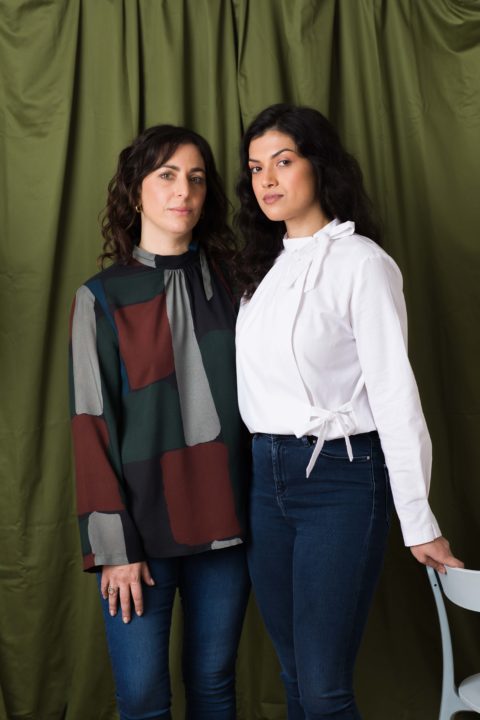 Do you like Donna? Click on the image below to go to the shop.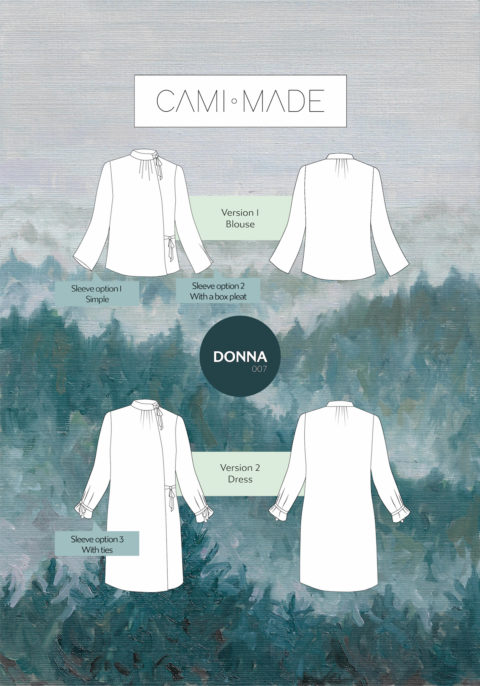 The models
You might have noticed that this is the first time that I show the Camimade sewing patterns on other people than me. It was really nice to be the face of my previous 2 collections, Désert and Forêt, but I wanted to show other faces to talk about my creations. And I am planning to do it more, even though I won't forbid myself to model again (when I was little, there has been a phase when I wanted to be a top model! haha!).
In order of appearance, we have Rosanna and Guadalupe. Guadalupe and I were colleagues during 3 years and we are now good friends, leaving a few minutes from each other. I met Rosanna in a pattern cutting course and we stayed in touch via Instagram.
It was a real honour when they accepted to model for Camimade. They have been awesome during the photo shooting, very professional, patient and creating a great atmosphere!
And look at them, they really own this collection!! Thank you ladies!
Here are a few pics of the behind the scenes: