Hello!
I am launching another pattern this month. Let me introduce you to Colette, the ideal long summer dress pattern. The pattern also features a blouse option.
Colette is effortless chic and has lots of exquisite details to sew. The empire line is marked by a waistband that goes downwards at the back, and is surrounded by a lot of pleats both at the front and back. It features wide sleeves, a boat neck and buttons at the front (with a fully functional button placket).
As a dress version, it is not a maxi dress nor a pure midi dress (although it might be considered as one), it falls between the mid-calf and the ankle, a length that I love.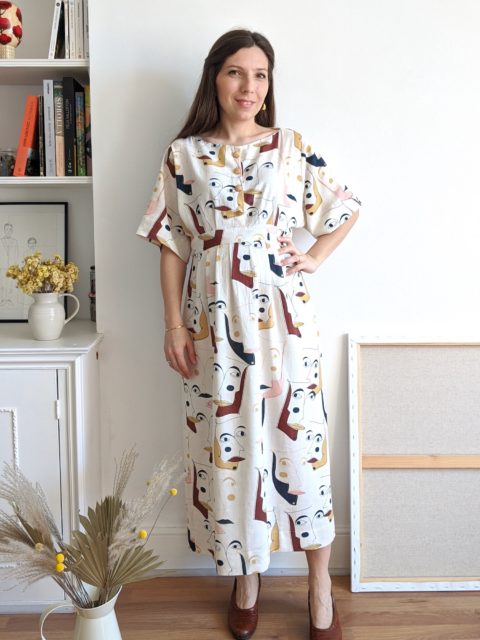 As a blouse, it falls at the hips.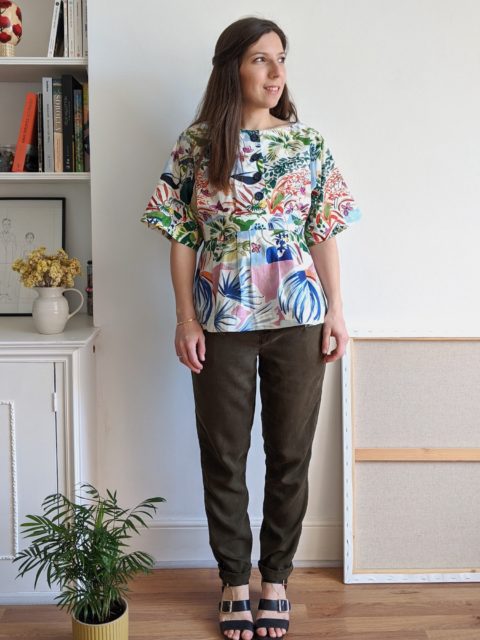 How I designed Colette
I always have an objective with my patterns: comfort and elegance. Well, I think the Colette pattern is the one that best meets this objective !
I wanted a long dress that adapts to my personal circumstances…of pregnant woman! With an empire line, quite covering, because it is better for pregnant women to avoid the sun…and why not buttons at the front, for breastfeeding. Anyway, despite this personal constraint, above all, I wanted a timeless style that anyone can wear outside of pregnancy too.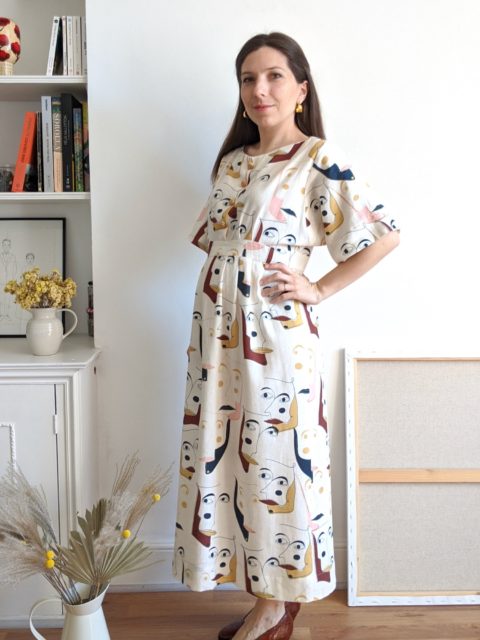 The idea to offer it in a blouse length only came later. I had some fabric I wanted to use for Colette and because the print is very busy I thought it might look nicer as a top instead of a full length dress, so I can tone it down with plain trousers or shorts. I think Colette works pretty well in this length and can even be worn more often.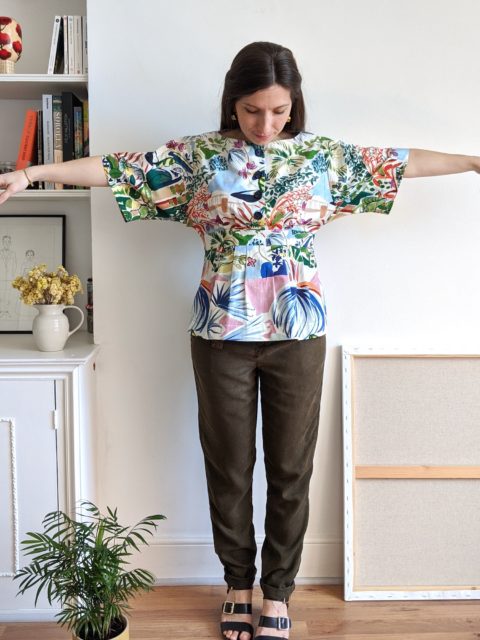 The Colette pattern details
This dress and top pattern is for intermediate level makers although the instructions are very detailed and could be followed by an advanced beginner (having made a few garments before).
The pattern includes a facing and back yokes. It requires inserting a concealed zip in the back. There is also a waistband to sew and an inner waistband to attach to make the garment as beautiful inside as outside (an option without inner waistband is also mentioned in the pattern). Lastly, there is a fully functional button placket at the front, but the buttons don't necessarily need to have buttonholes because the dress / blouse opens and closes at the back.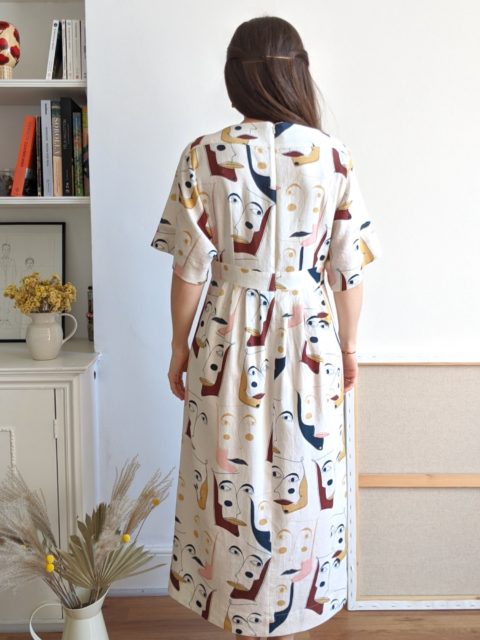 Why Colette?
The Anita collection is dedicated to all grandmas, and I have decided to name the patterns after my grandmas and aunts, with old French names.
Colette is the name of 2 of my aunties: a great auntie who used to sew a lot and is now busy taking care of a beautiful garden in Normandy; and an aunt who I lived with in Paris for a few months and taught me how to knit. They are both grandmothers and the Colette from Normandy is even a great grandmother.
Colette is also a French writer from the beginning of the 20th century that I love. She was quite a character and her writing is exquisite.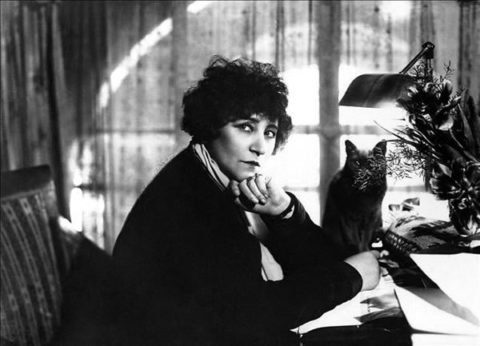 Making the Colette pattern
I am going to publish a post about how to make the Colette for yourself, with a few tips for the fit, suggestions for fabrics, and ideas for simple changes and hacks.
The Colette pattern is available on my shop now!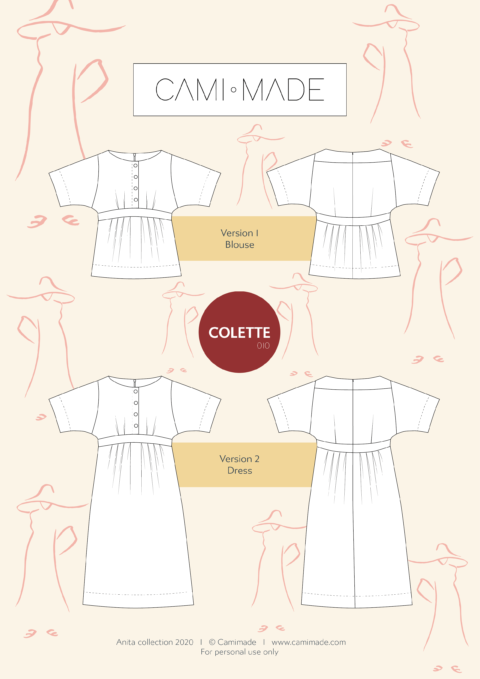 The full collection look book is also available here: