After falling in love with my corduroy dungarees (here), I wanted to do some more with an amazing fabric I had in my stash.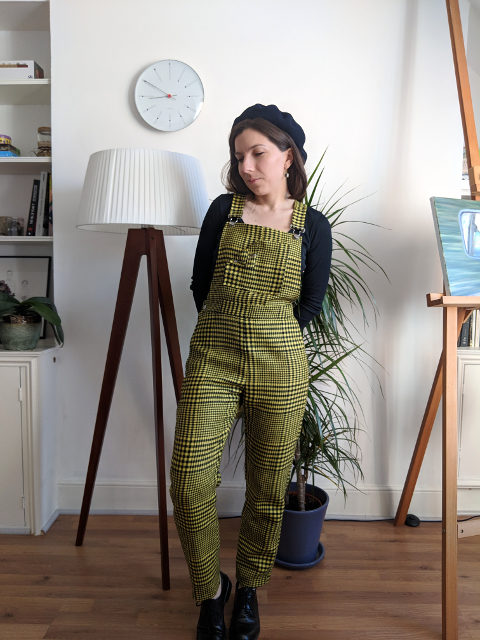 It is a woollen glen plaid fabric purchased at the Coupons Saint Pierre, in Paris a couple of years ago, and I couldn't wait to make something out of it, after I used it in part to make a shift dress (which I offered to a friend). This is the Sew Over It shift dress by the way!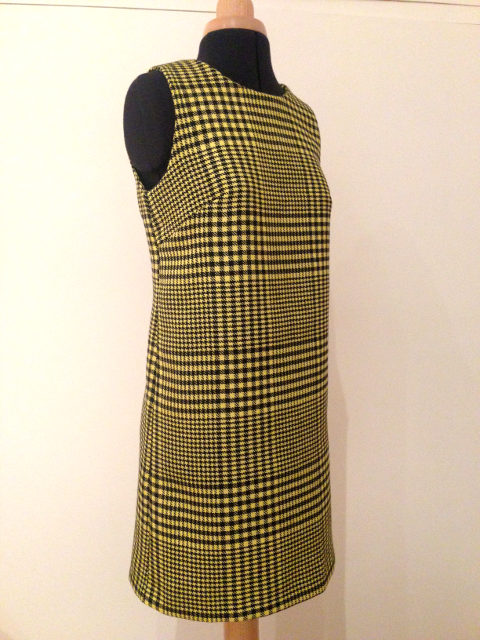 I was wondering if the fabric would be good enough for dungarees, but since it is quite thick and holds well, I'm not at all disappointed with the result! I had sewed fitted trousers with a fabric which had too much drape once and the result was not really what I expected: it looked like PJs…(maybe I'll post something about that by the way, to share some of my mistakes too!).
For this version, I used the slim trousers version (B) of the MacCall's M7547 pattern. I reduced the crotch length, such as on the corduroy version, and I also reduced the inside legs of a few centimeters in order for the trousers to be more fitted. The fit is spot on now!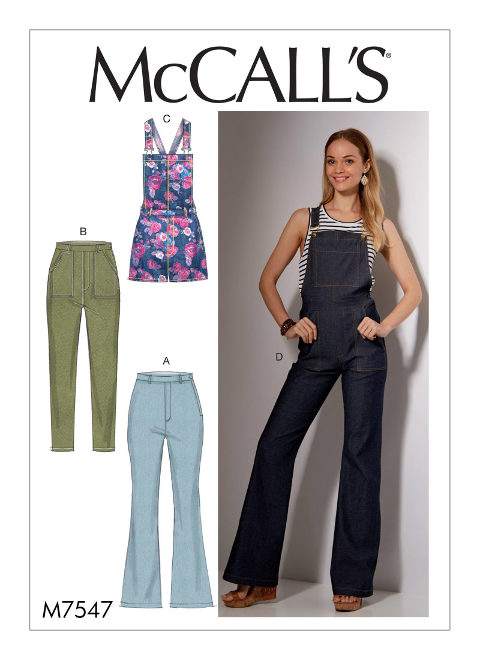 I decided not to put pockets at the front and neither at the back, and I didn't do all the top stitching which is planned in the instructions: I feel that the glen check fabric doesn't require all these details. The only detail I kept and modified slightly, is the front bib pocket: I only sewed the bottom and one side to the bib, in order to attach the rest with a big safety pin and get the punk style I was looking for. I got the safety pin in the New Trimming shop on Great Titchfield Street in London (near Oxford Circus).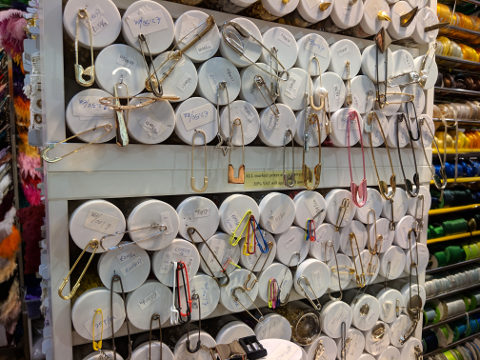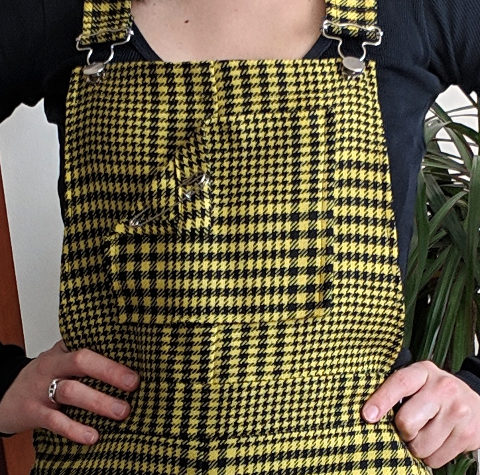 After wearing it once, I decided to shorten the hem quite a lot to stop the legs at the ankles in order for the legs "not to break". I find the result a lot better, more modern.
I took the following pictures before shortening the hem: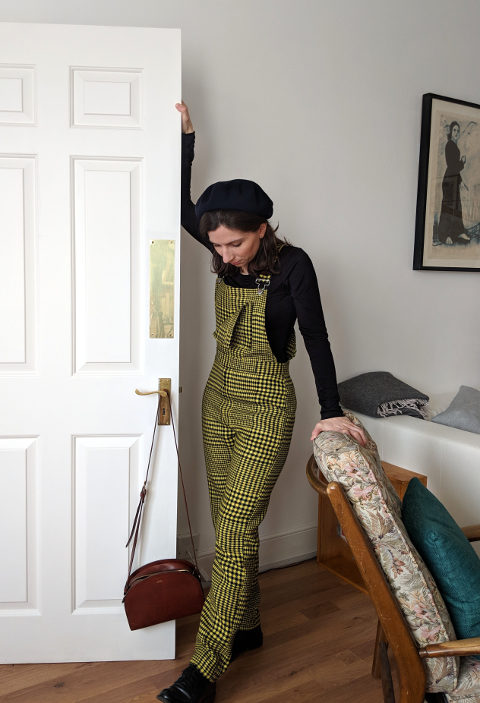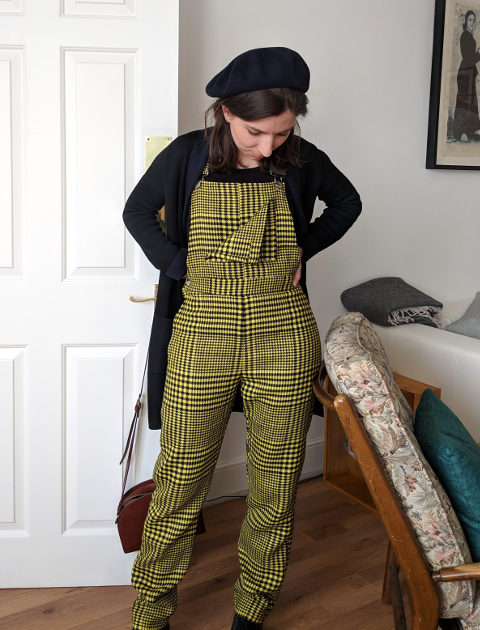 I let you discover the latest version, with shorter hem now!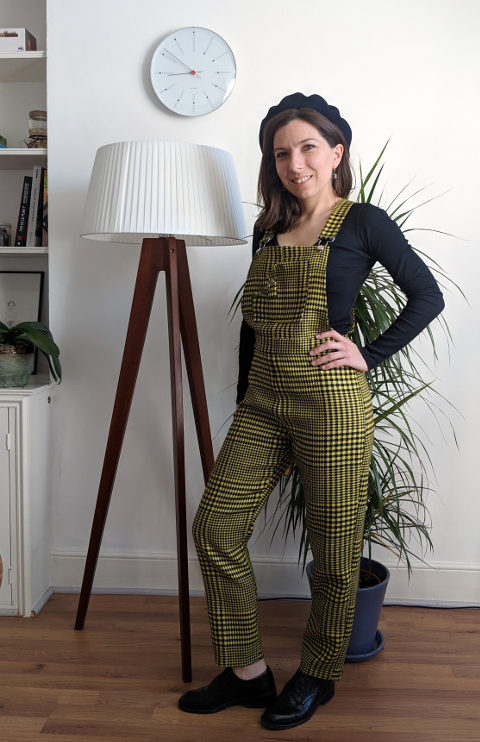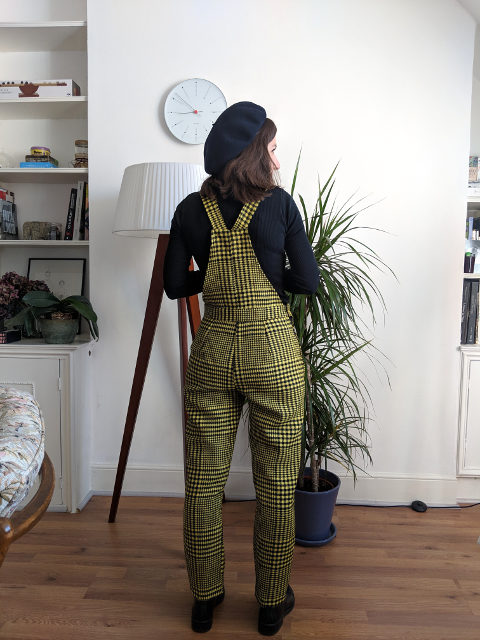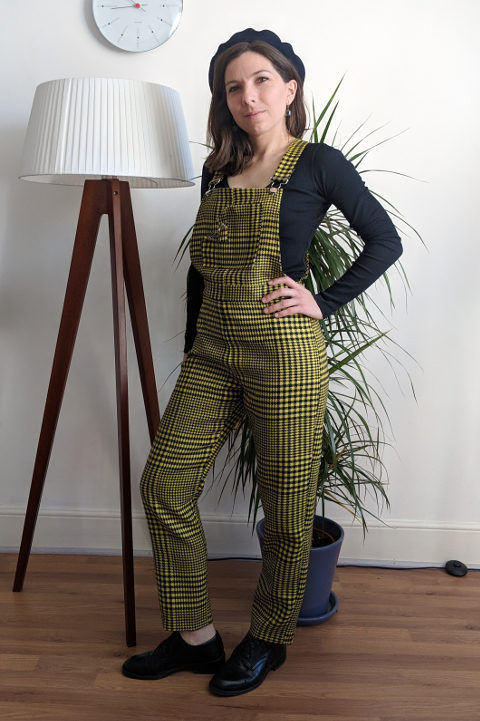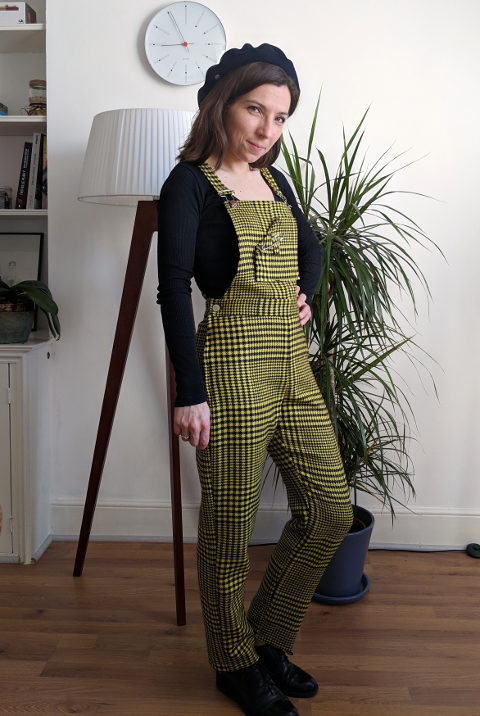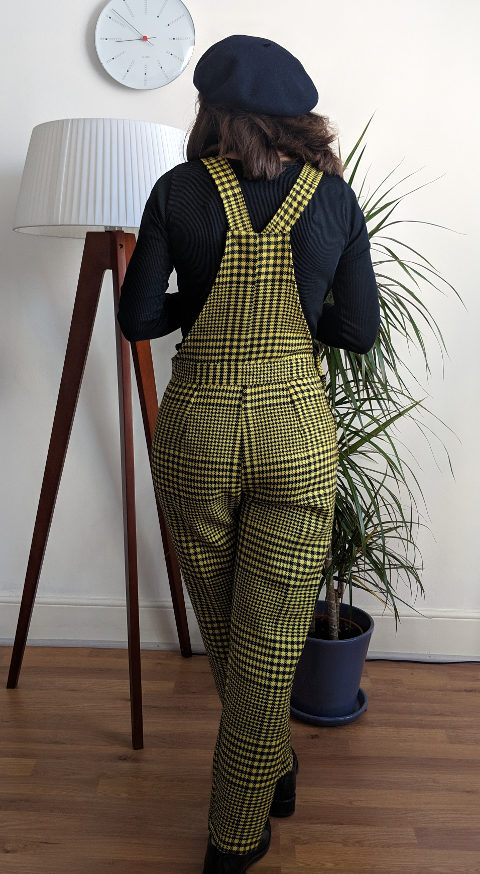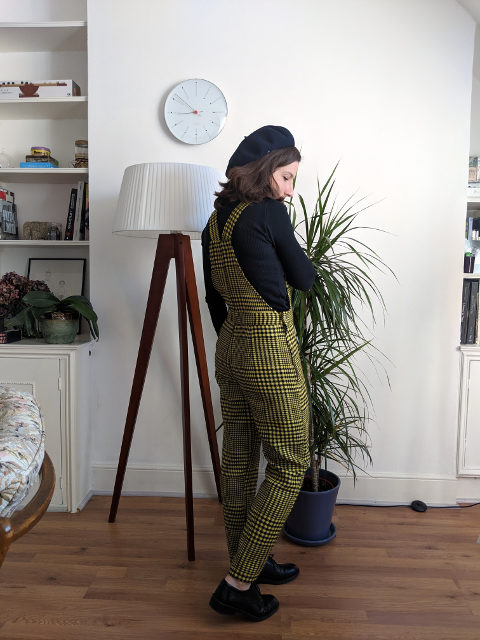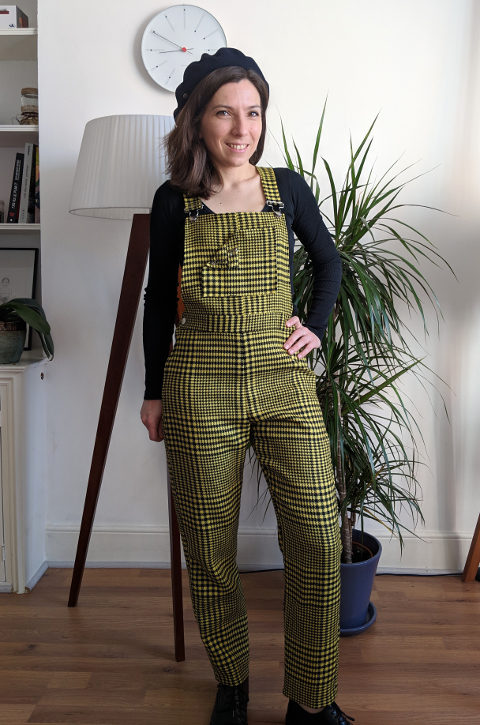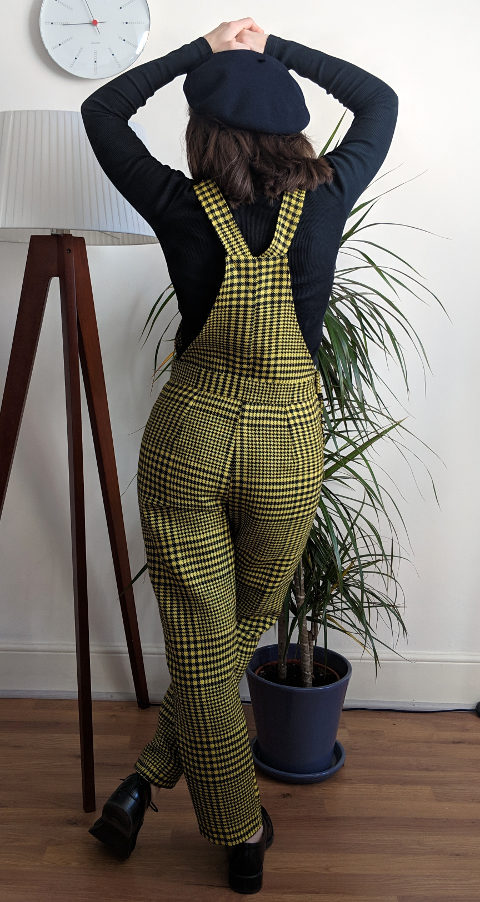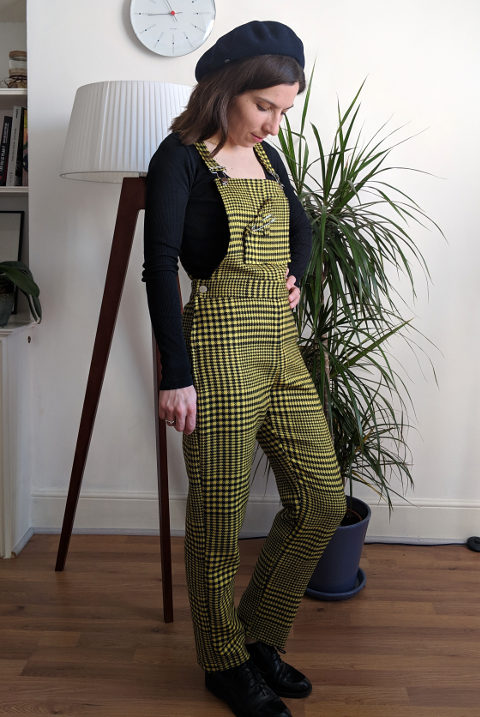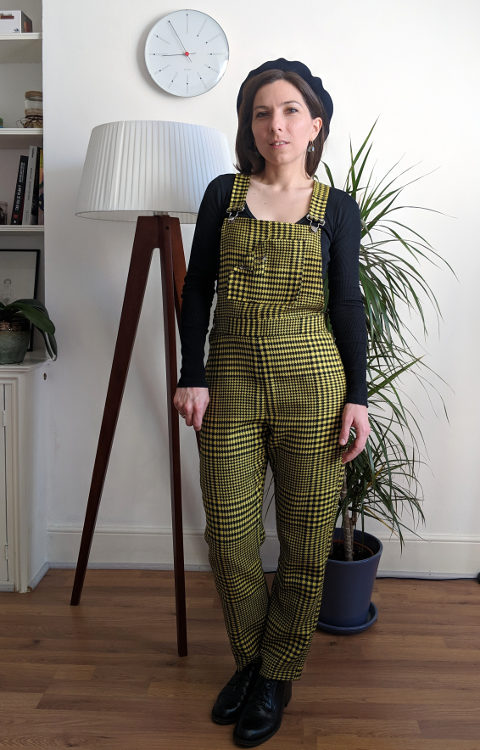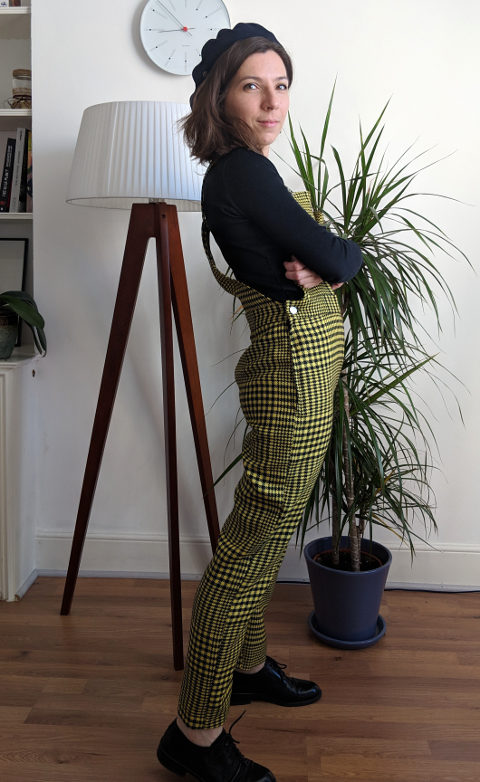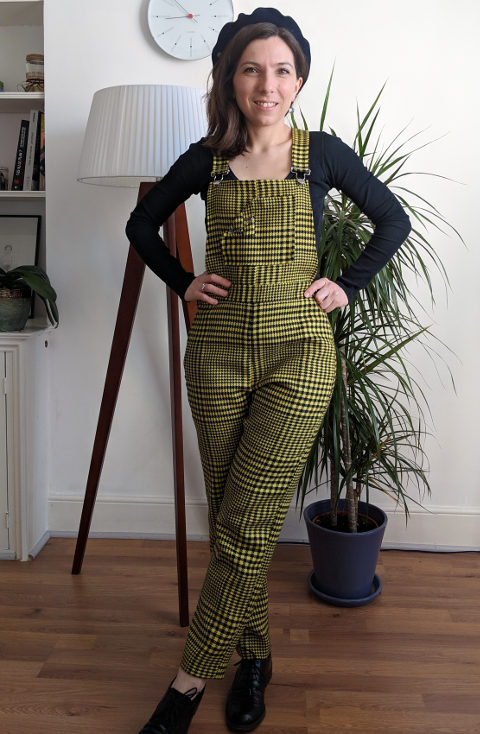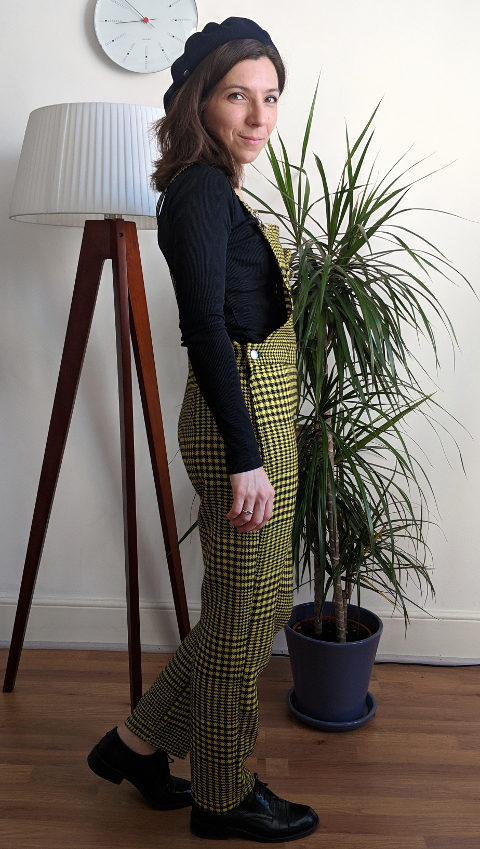 With these dungarees, I am catching up on my teens. I would have loved to wear this type of clothes while listening to punk music!! It's never too late!