Hi guys,
This week I've tried to sew jersey for the first time with these two lovely fabrics I bought on the FC Fabric Studio website.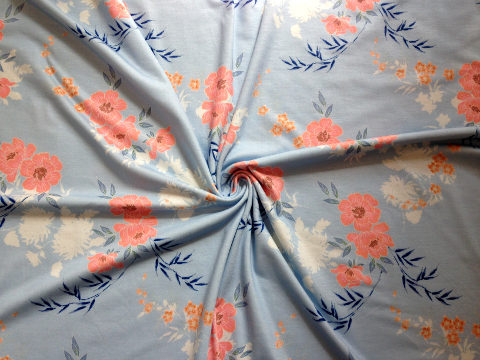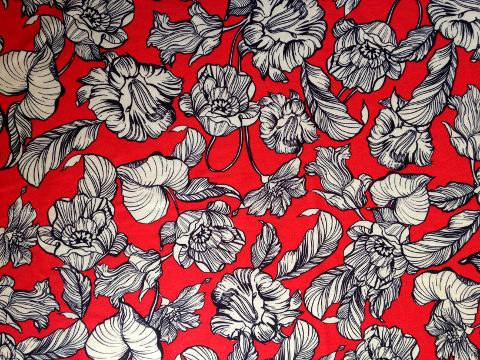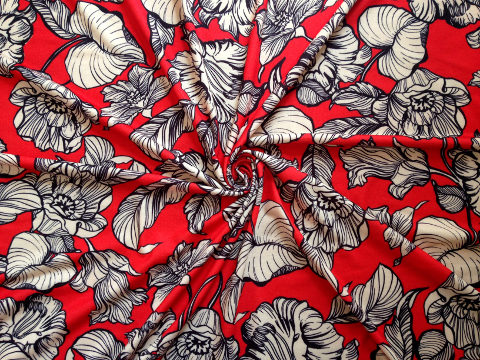 I drafted a pattern based on a t-shirt I bought on the high street. To learn how to copycat your clothes there are many tutorial videos online and I found it quite simple for a t-shirt. I labelled my pattern pieces "Camimade"! How modest! 🙂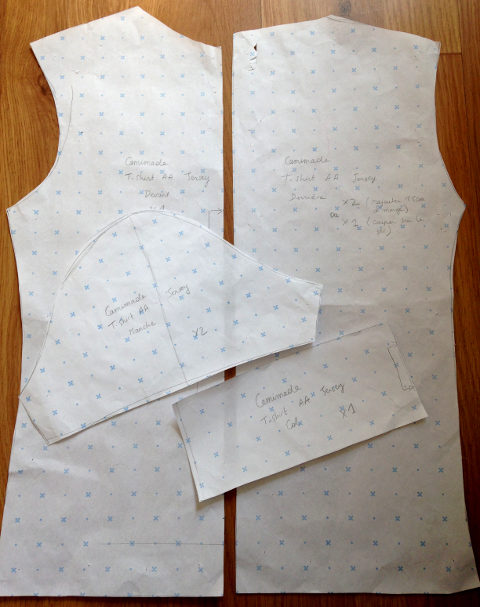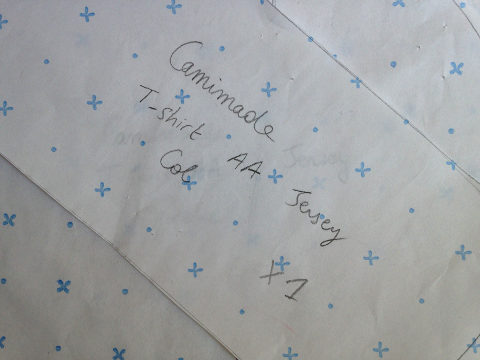 Before I started sewing, I read some blog articles on how to sew jersey and I did prepare everything: I bought the ballpoint needles; I used one of the two fabrics to do a test before I used my favourite one among the two; on my machine, I decreased the foot pressure to the minimum; I did some tests on pieces of fabric.
For the test fabric, the blue one, it went okay, the only thing I noticed was that there were some stitches that went missing and the top thread broke a few times. For the other fabric, which is a bit thinner and has more drape to it, it went not that well: lots of missed stitches, and the top thread couldn't stop breaking… At some point I thought my machine was broken! However I tested the same settings on a woven fabric and none of these issues occurred. So I took a piece of the red jersey fabric to do all sorts of tests with my machine settings, and I finally managed to find something that worked. I have now noted these settings so when I sew this type of fabric again, I can revert back to those.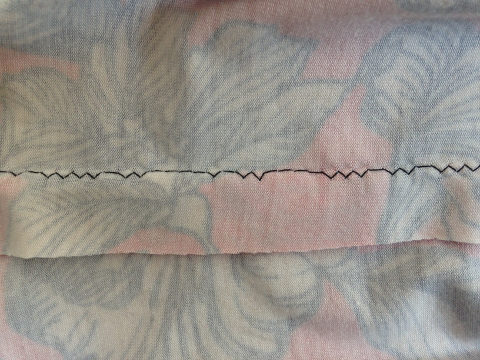 (A lot of missed stitches)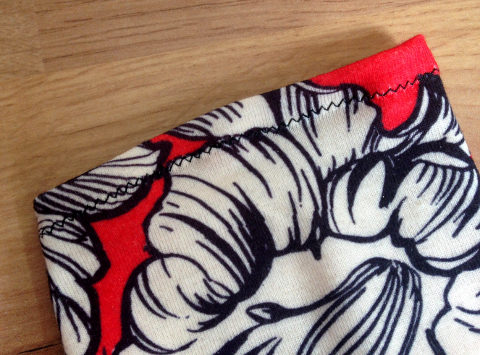 (Better results after change of settings)
So here is the test t-shirt: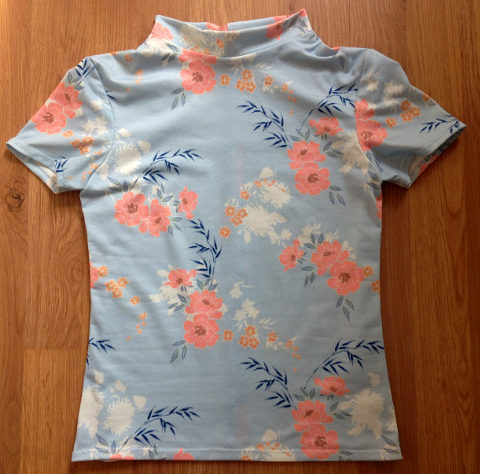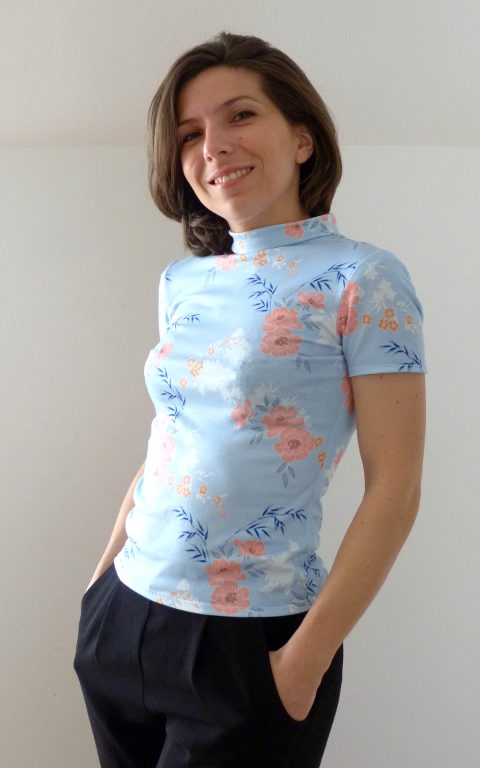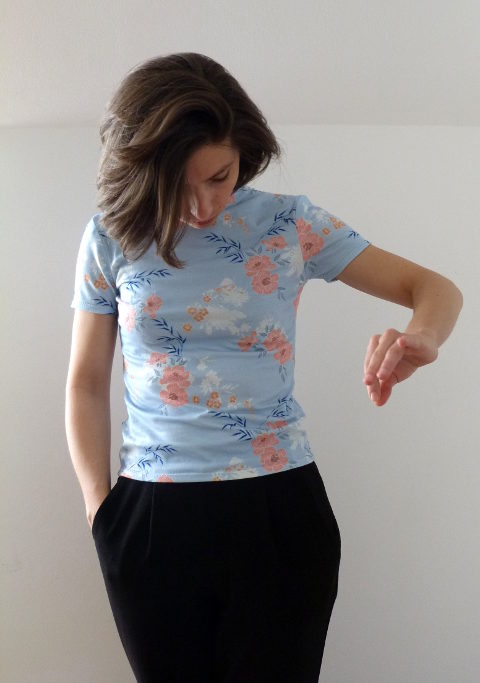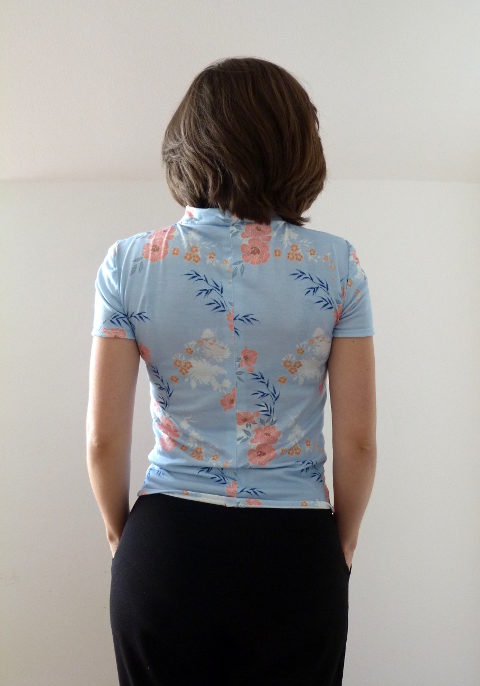 For the not-test one, I made longer sleeves and a wider bust. So comfy! It's quite a versatile t-shirt which I will wear at work with a suit, or very simply with jeans.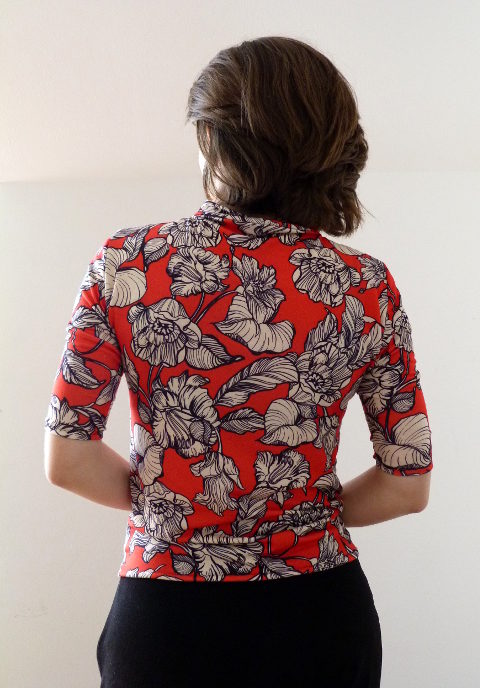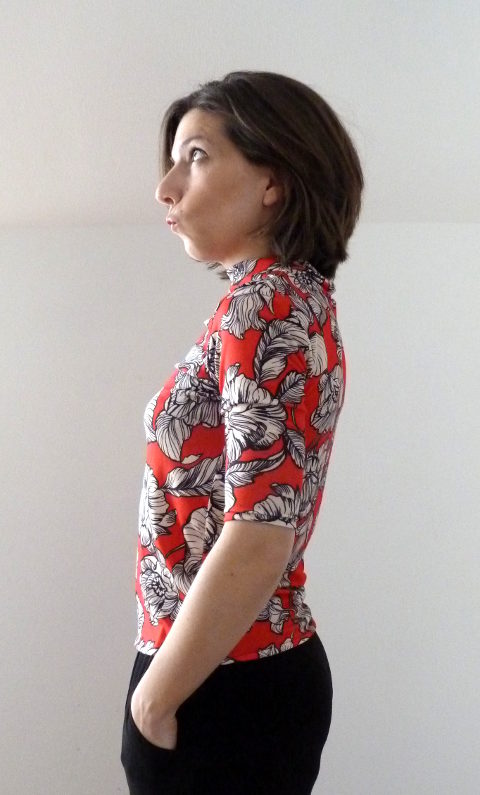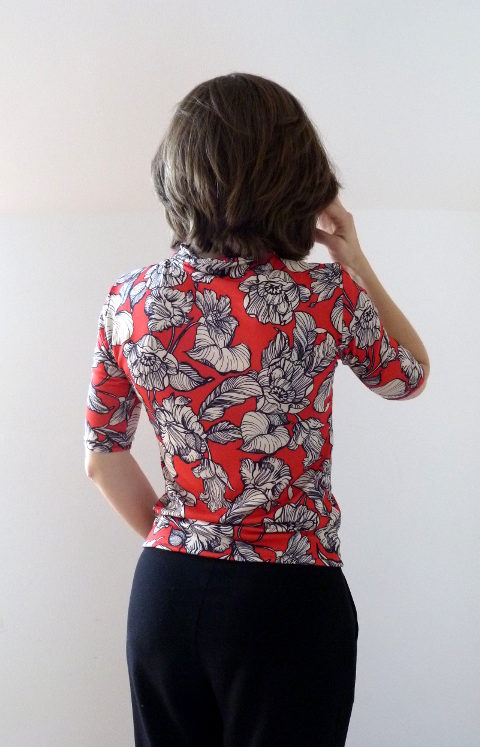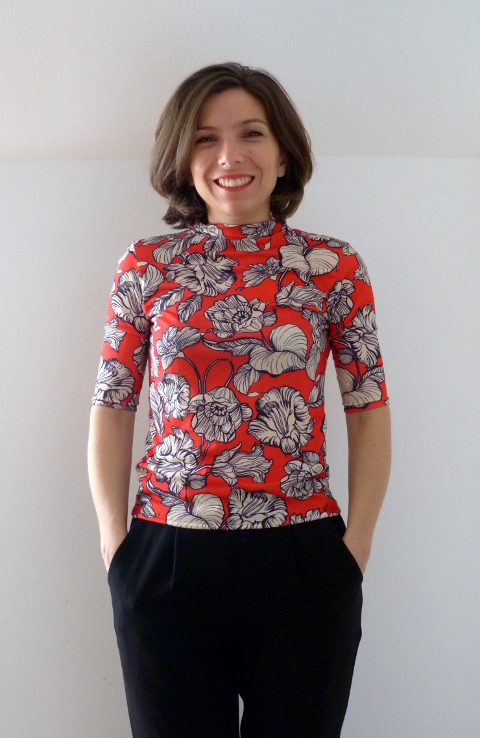 It was worth the effort, I love this t-shirt. I bought another beautiful jersey fabric which I will make a t-shirt out of very soon: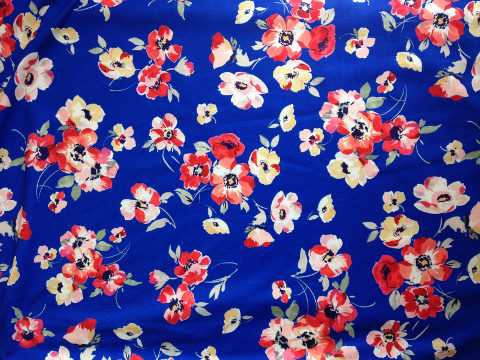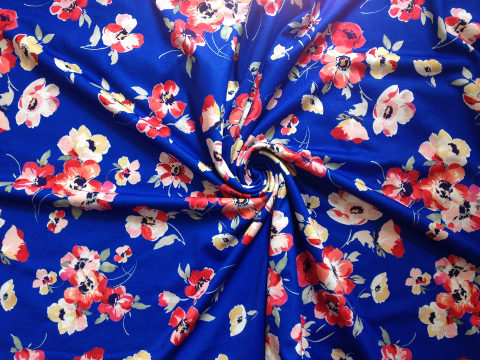 Stay tuned!