Hello guys,
Autumn is well advanced and I have finished to sew my 3 skirts, so I must admit I'm proud of my productivity.
You'll pardon me but it's freezing outside, and I'm giving some rest to my personal photographer (:)), so the pictures of this skirt are taken inside!
Let me present you my second autumnal skirt: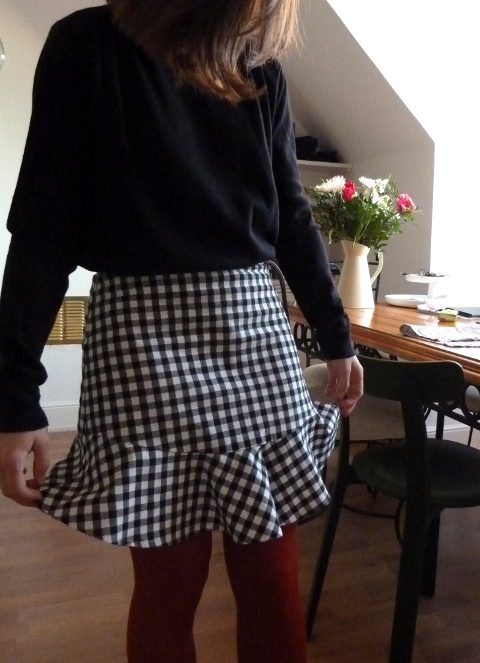 This one is made of a thick black & white gingham fabric, which I bought in John Lewis last year (for £12 per meter if I remember correctly).
I cut the flounce in the bias in order to create a contrast with the orientation of the checks on the upper part of skirt.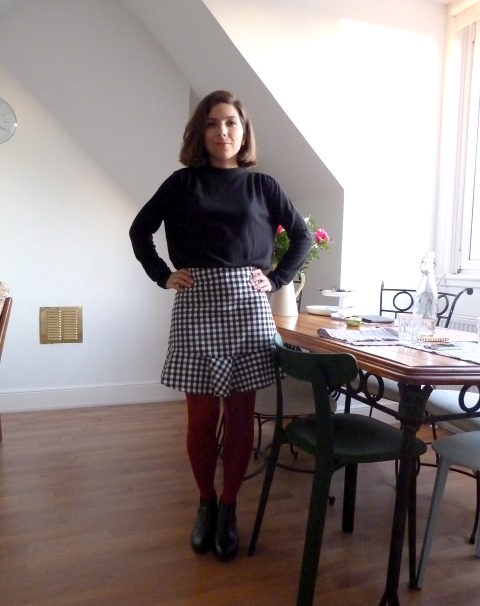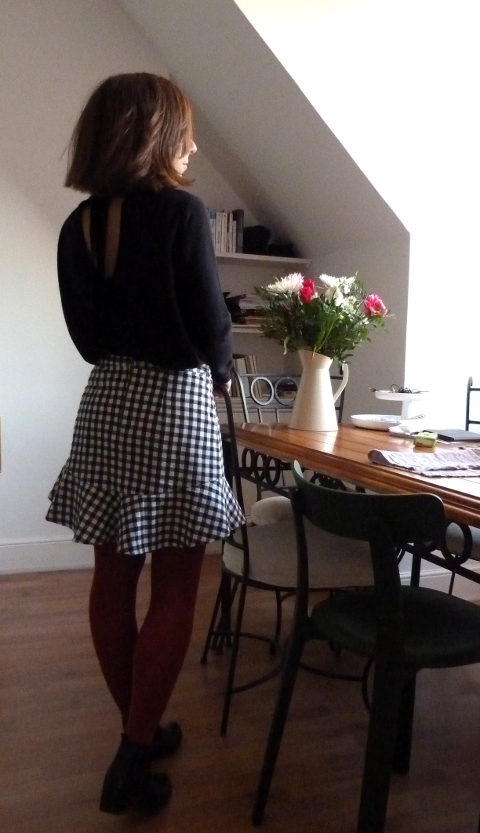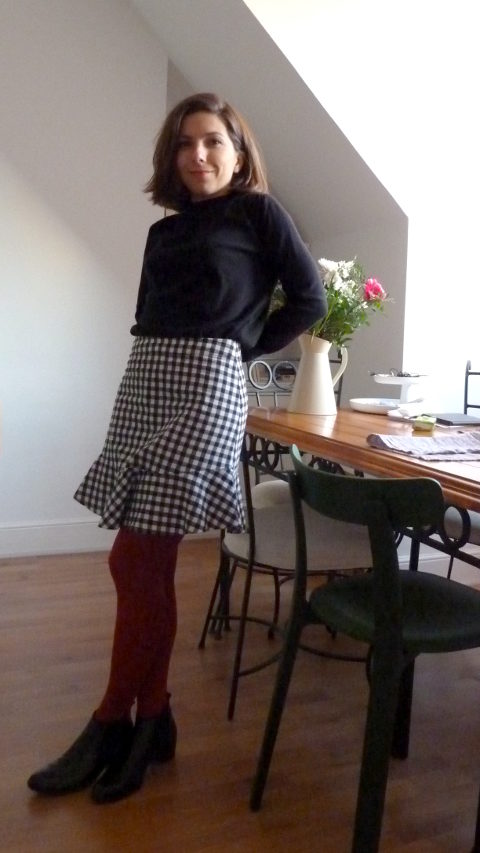 I used the McCalls M7287 pattern to make it, such as for my ethnic skirt. I made it a big larger than last time though, because I felt a bit tight in the ethnic one. Again, this one was a very quick and simple sew too.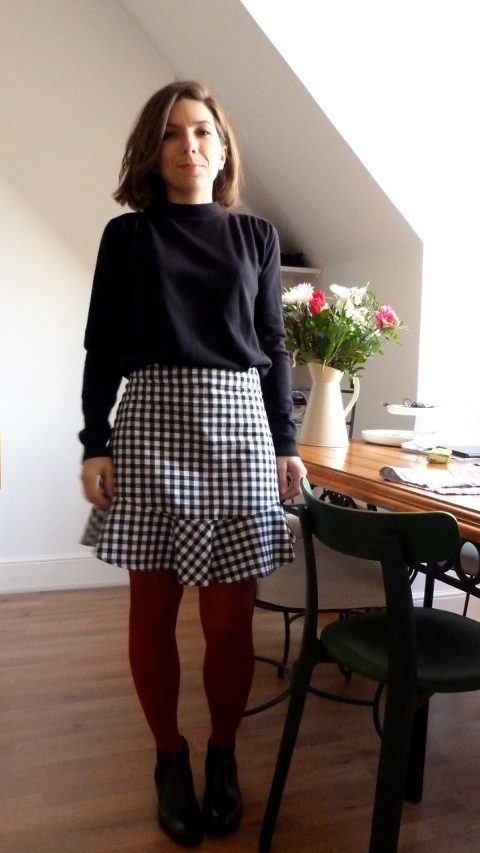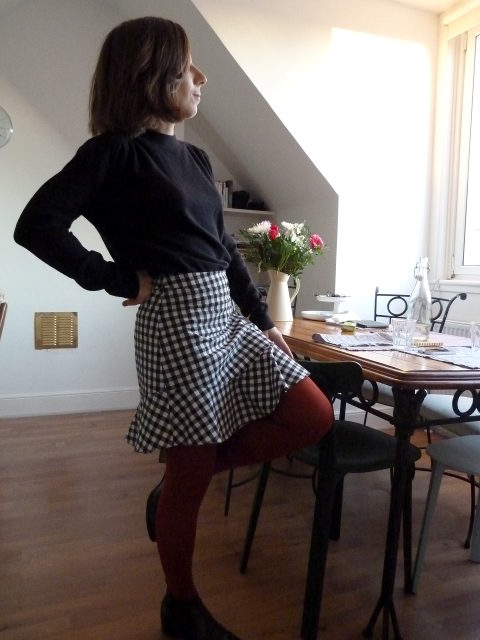 I also used an apparent metallic zip which I think goes well with this style. It is the most technical thing to do in this make actually, so it's not too daring to give it a go.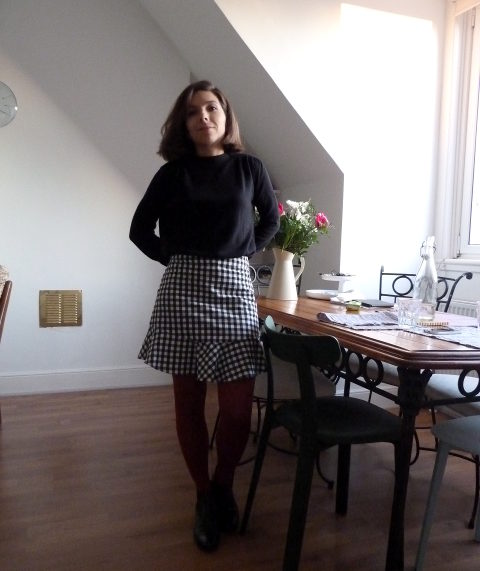 I don't know what power London has on me, but despite my endless love for black and white I start to wear a lot more colours than before. Ok, not so much, but for instance I would never have worn brick colour tights two years ago!