Hi everyone,
Since February, I've had some birthdays to celebrate and my objective was to make all the gifts myself rather than buy them already made. I love sewing and I'm pretty quick at it now so it makes a first good reason for it, but also I think it's always nice to receive home-made gifts: it's unique and personalised, and the person has given it quite some thoughts! This can be risky though…and you might end up making something not that pleasant and/or a bit childish. But with a bit of patience and concentration, I'm sure anyone can make something lovely that will become a great gift, so I thought I would just give it a go.
Here are two gifts I have sewn happily for my friends Alice and Marine which I hope will please them for a while!
The first one is a kimono: for this one, I used Simplicity 1318 pattern version B. I had already sewn the version D of this exact same pattern for me, here, but Alice being taller than me, I thought that the version B would be better on her. And I still think it is the case now that I've seen her with it!
I used the same fabric as for mine which is perfect for a kimono: it has a nice drape to it and it's very light. I clearly improved since my first kimono and I have managed to make a better finish. However I regret the fact that I've attached the interior band by machine sewing rather than hand sewing. This would have been slightly more delicate, but it's still ok and it's inside the garment so no one has to focus on it! It's probably not the latest kimono I'm making, because it's such a nice thing to have, so I hope I'll keep on improving. One thing to note is that in my opinion the version B was simpler to sew especially because the exterior band doesn't go all around the kimono, compared to version D.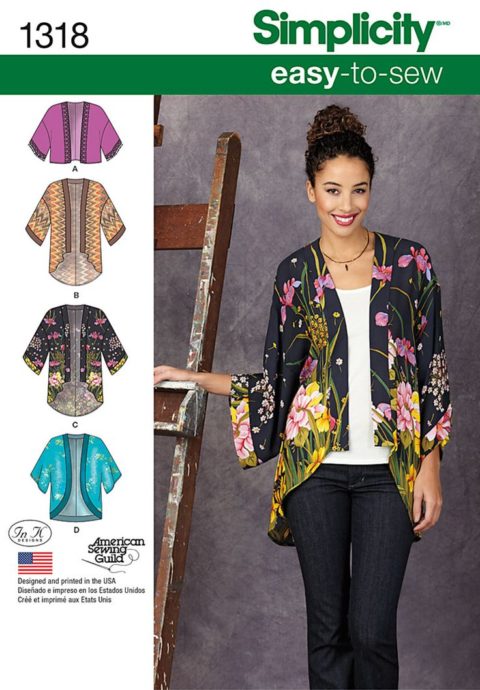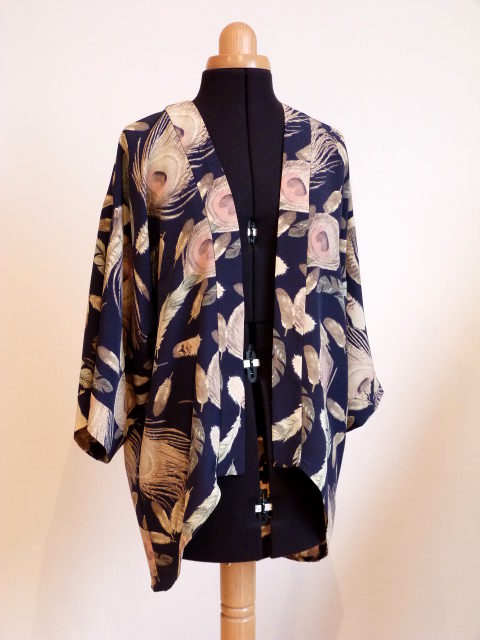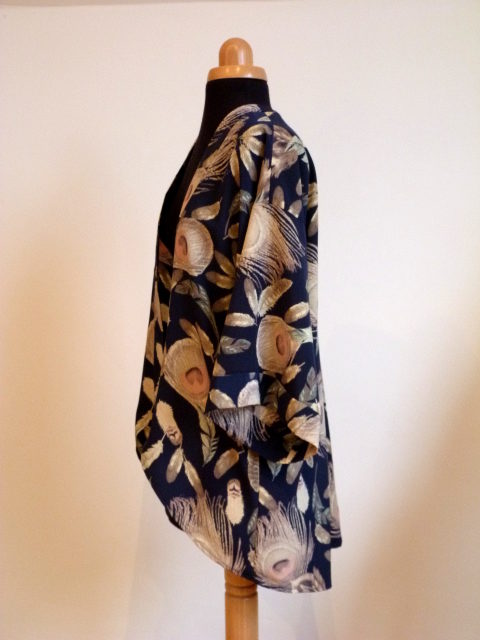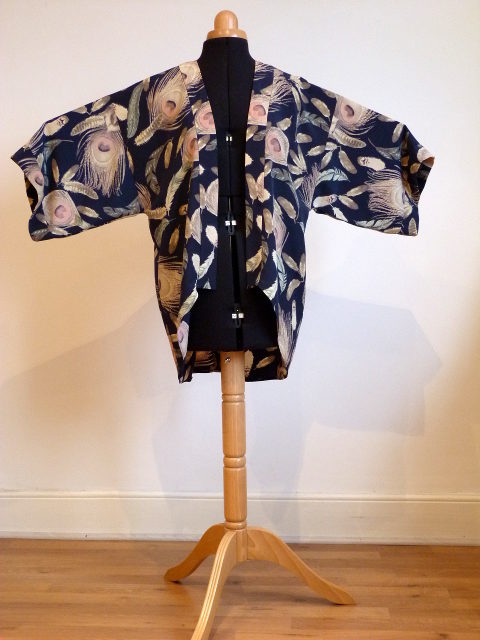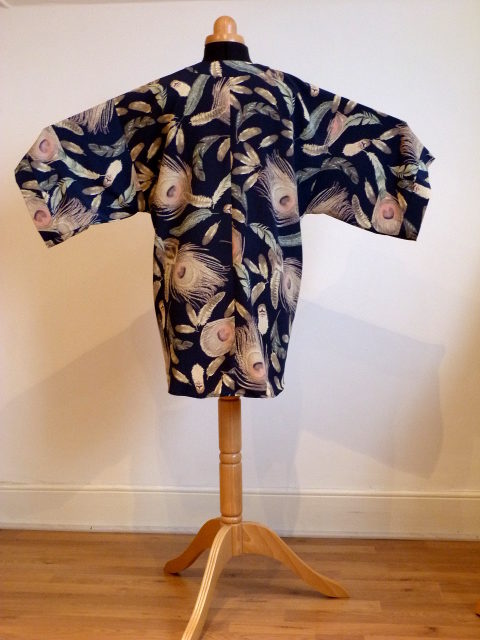 The second one is a pyjama: Marine wears light pyjamas and I immediately thought that the Fifi pyjamas pattern from Tilly & the Buttons would be a perfect one to add to her collection. I was a bit afraid of the size, because for this kind of garments, it needs to be quite adjusted but at the same time you need to breathe in it! I was also a bit scared about the finish which needs to be quite fine on such small pieces of clothes. Despite all the fear, I worked hard on size and thanks to the very precise pattern instructions I learnt how to make amazing finish: the so-called "French seams" as English people say. Searching for them in my French sewing encyclopaedia, I discovered French people called them "English seams". It's funny, but who invented them in the end? I also learnt to make shoulder straps and finish with bias binding. In the end, this pattern has taught me quite a lot!
I used a light weight fabric which I bought in Coupons Saint Pierre in Paris…1.80m for 6€. Very simple to sew and so cute, I love its poetic colours, and this pattern reminds me of a Jackson Pollock painting.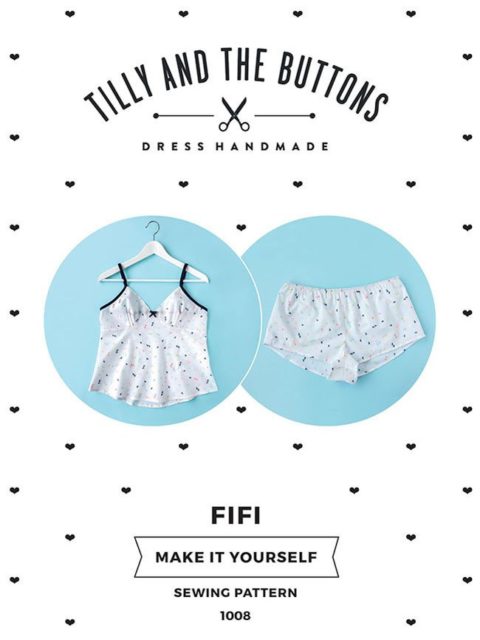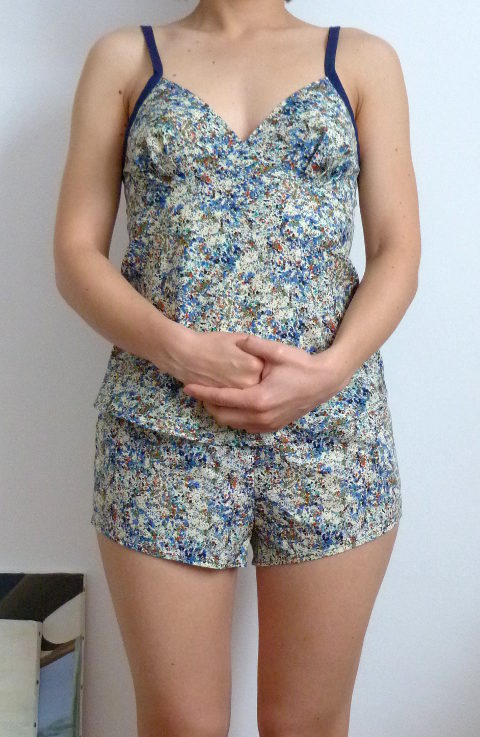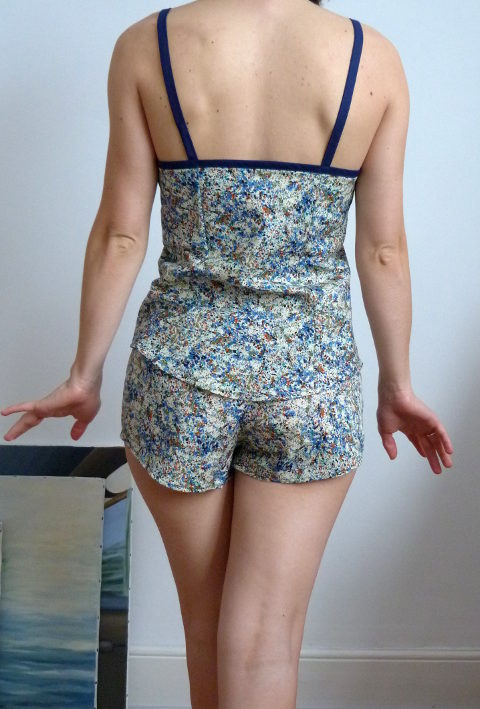 I've sewn another gift recently but it's not yet been given, so I can't show it now!
I can feel that I've been improving very quickly recently just with this two handmade gifts and I have loved to sew them so I will continue handmade gifts until I have no ideas!