Hi everyone!
It is December already, Christmas is around the corner, and we just bought our Christmas tree. We are going to decorate it today, but before, I wanted to take some pictures with the green corduroy skirt I made last month. This is basically my new favourite skirt and I've been wearing it a lot. I'm obsessed with dark green and corduroy so…voila!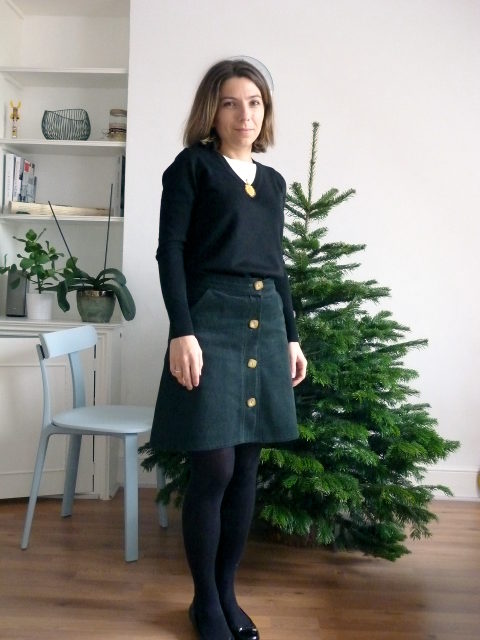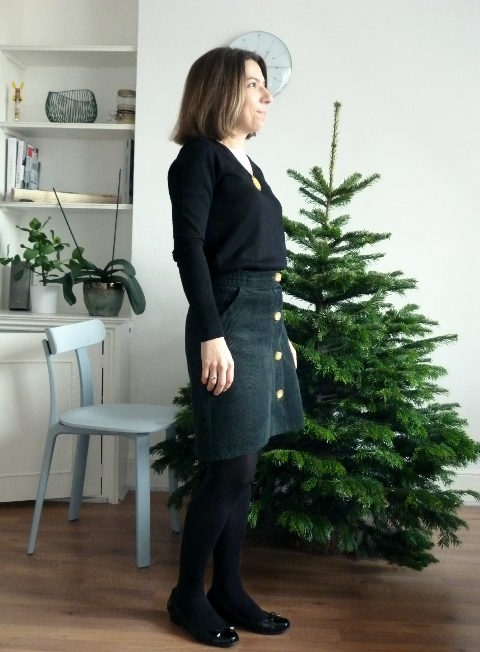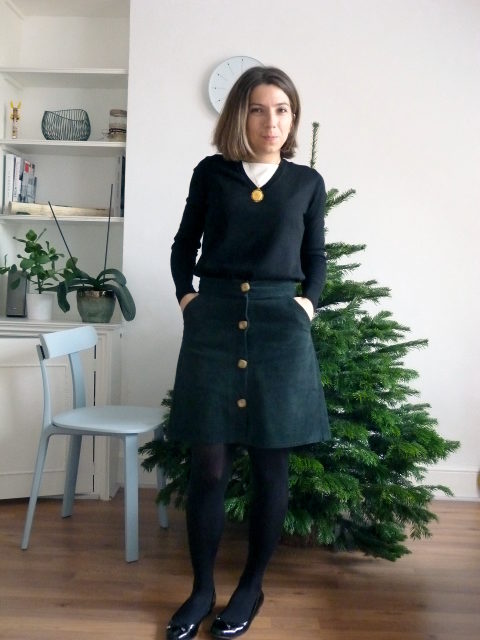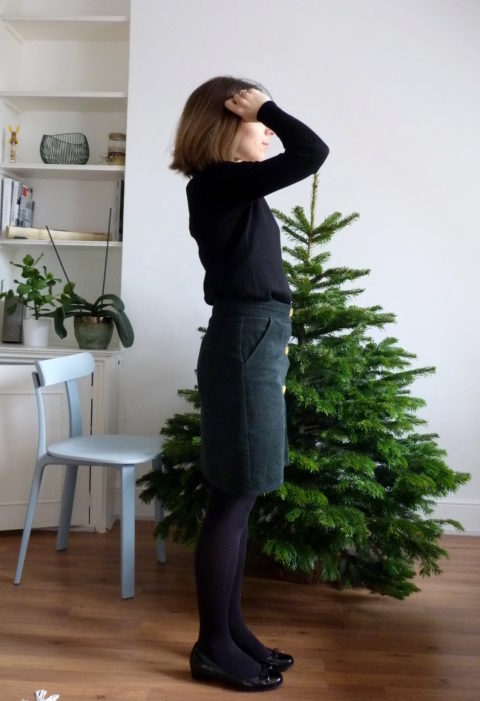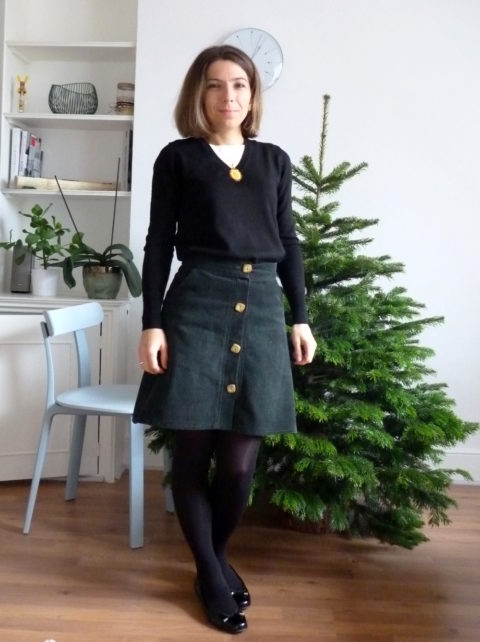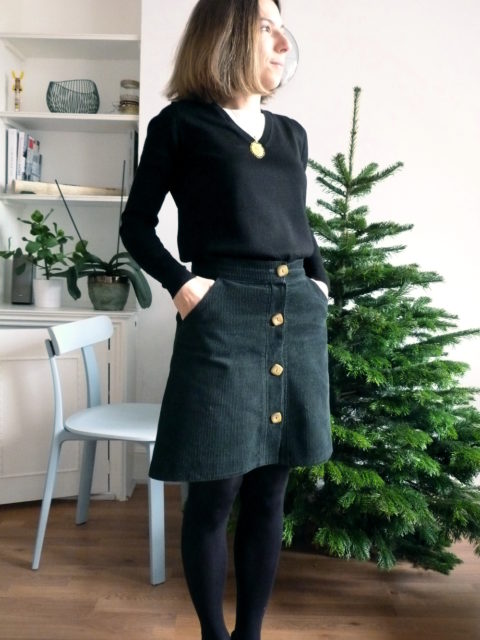 Same as for the yellow pencil skirt I showed you earlier in autumn, I used the Erin skirt pattern (short version) from Sew Over It and I slightly modified it to make it more in a A-line shape.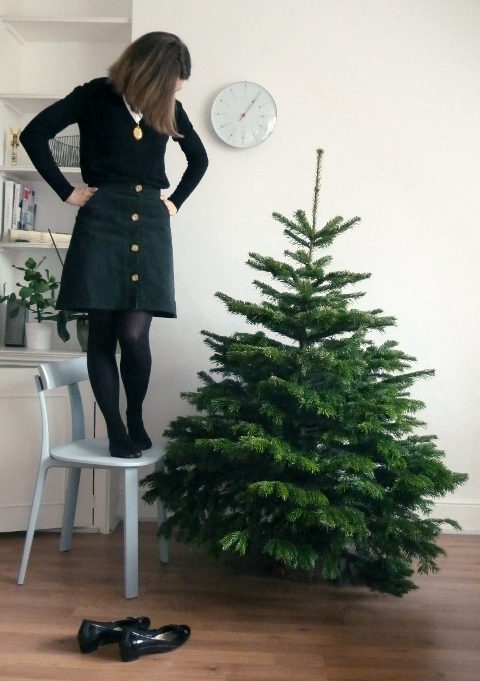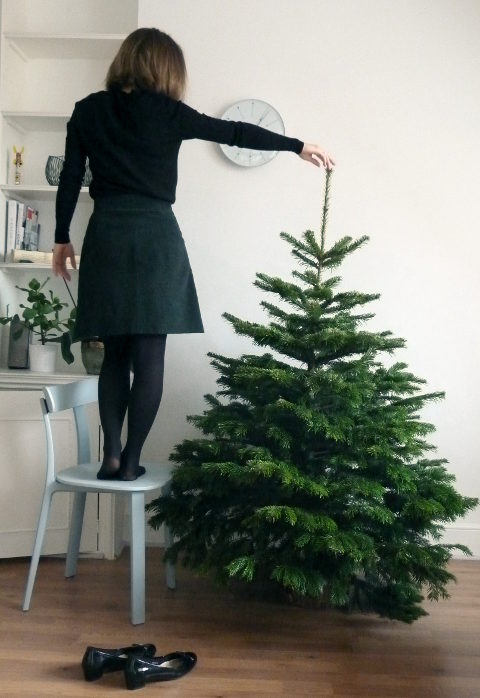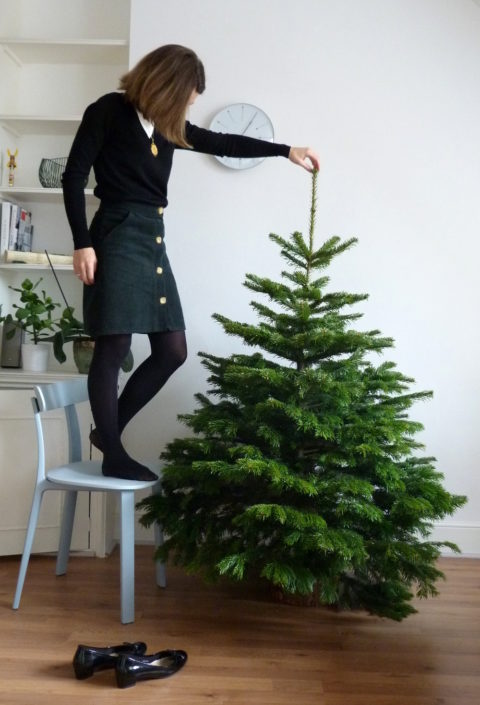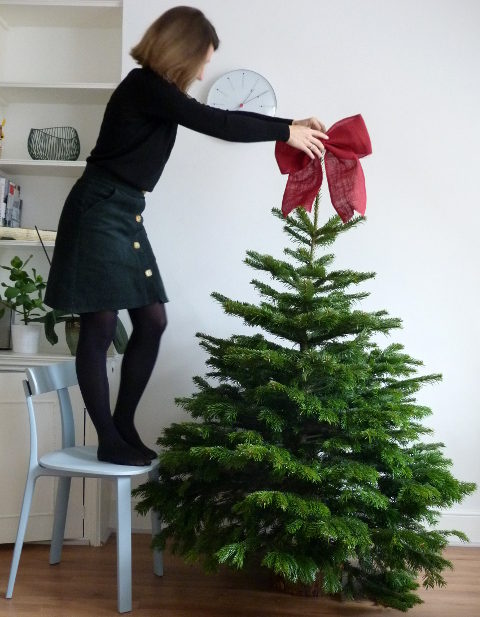 I used big square-ish yellow buttons from my grandmother stash, and in between the 2 first buttons at the top I sewed snaps to secure everything from opening!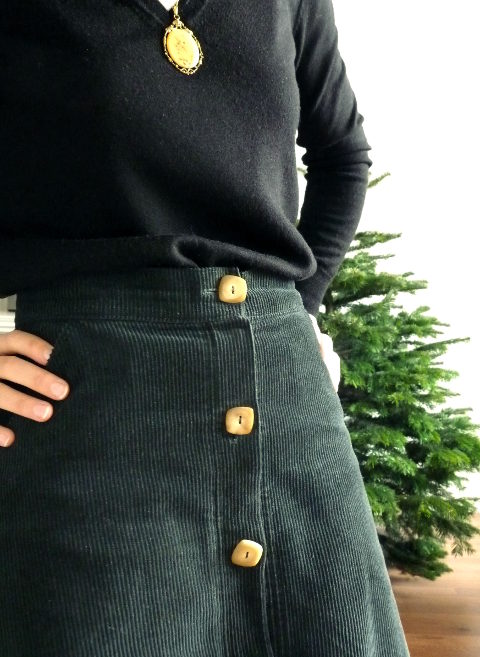 In order to make the skirt fully personalised, I used some leftover fabric from the Fifi pyjamas I sewed for a gift this year, for the inside of the pockets.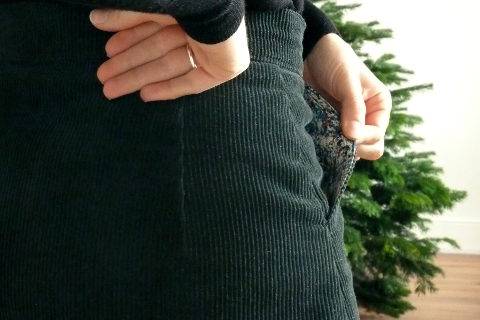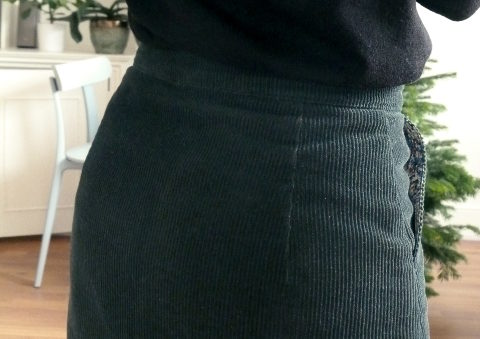 From my autumn fabric haul I have sewn 3 fabrics so far and I don't know if I'll have time to sew the others before the end of the year…maybe I was too ambitious! I'll take care of these when I am finished with the Christmas gifts I'm making…I will share everything with you shortly!