Hello hello!
Let me introduce you to my latest sewing pattern, the Paulette dress and blouse. This pattern features a maxi Peter Pan collar, a feminine front keyhole and small cap sleeves.
Paulette is the last pattern of the Anita collection. Such as the other patterns of the collection, Lucette and Colette, Paulette is baby bump compatible thanks to its beautifully shaped empire line. It is also the most feminine and vintage pattern I have ever designed!
The dress comes in a midi length.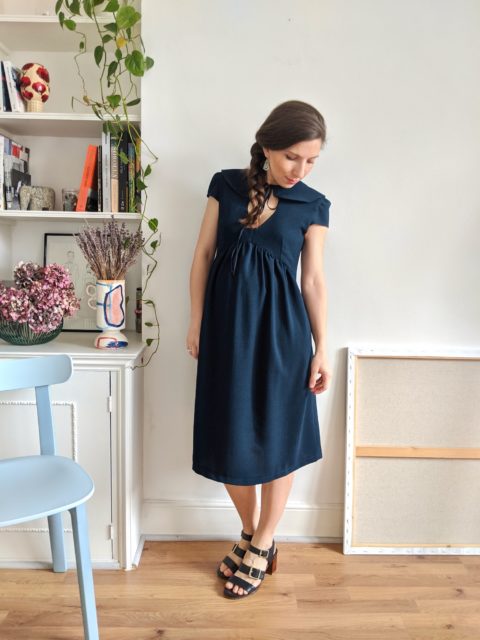 And the blouse falls at the hips.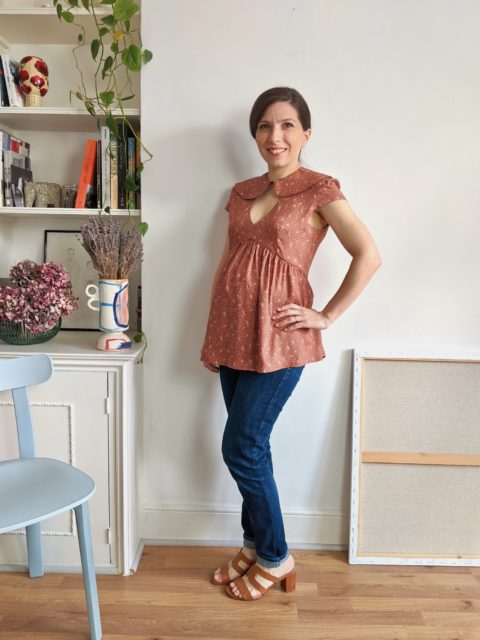 How I designed Paulette
My starting point was a dress I've seen on an old picture of my grandmother Lucette, with a wide white Peter Pan collar.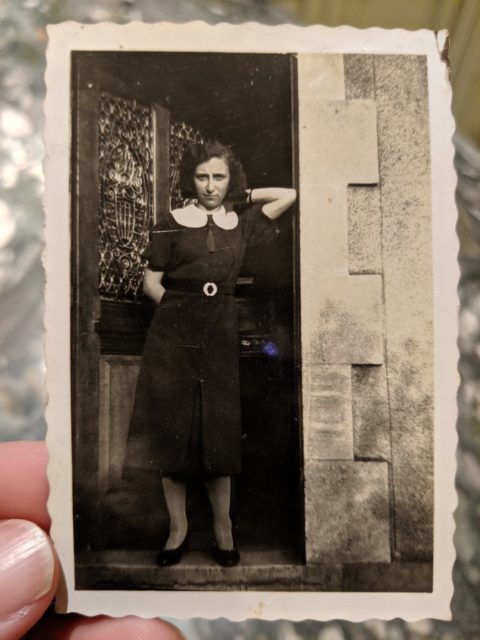 In the picture, there is a sort of tassel at the neckline, and I thought that a front keyhole would modernise the dress and make it even more feminine.
Also, in line with my current personal circumstances, I wanted the design to accommodate my baby bump (without making it specifically for pregnancy): so I went for a shaped empire line higher at front than at the back, and attached to a gathered skirt.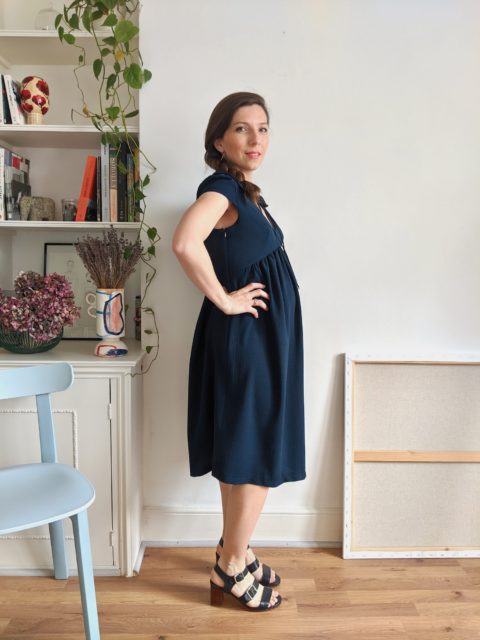 In addition, I decided to add a blouse version. Indeed, I love dresses but I am not always in the mood to wear dresses. Sometimes I just find it easier to wear jeans with a top, so chic blouses are always welcome in my wardrobe.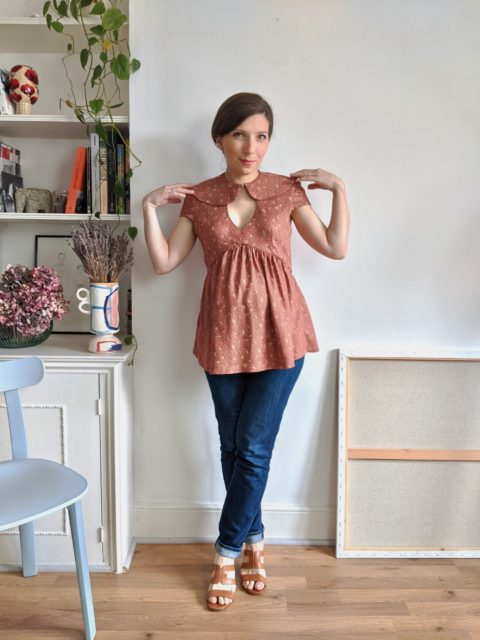 Why Paulette?
The Anita collection is dedicated to all grandmas, and I have decided to name the patterns after my grandmas and aunts, with old French names.
Despite my inspiration being one of Lucette's dresses, I named the pattern after my other grandmother, Paulette. I never met her because she died young, but I have been told that she was always very elegant and so I wanted to make an elegant dress pattern in her name.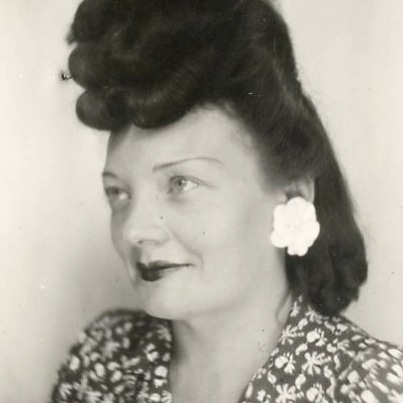 The Paulette pattern details
Paulette is an intermediate level pattern. The pattern requires some experience with inserting concealed zippers. With this pattern you will attach a Peter Pan collar and a lining on the bodice. The skirt is all gathered around the empire waistline. In addition, the bodice might require a bust adjustment for a perfect fit. I will tell you more about that in a following blogpost.
Making the Paulette pattern
I am soon going to publish a post about how to make the Paulette for yourself, with a few tips for the fit, suggestions for fabrics, and ideas for simple changes and hacks. Stay tuned!
The Paulette pattern is available in my shop now!