Hi guys,
The article that got the most comments from my family and friends is the one about my blue coat which I made last winter, and despite all the difficulties it took me to make it, I made it again! Not once, not twice…well actually I'll stop at twice, which is already a big number!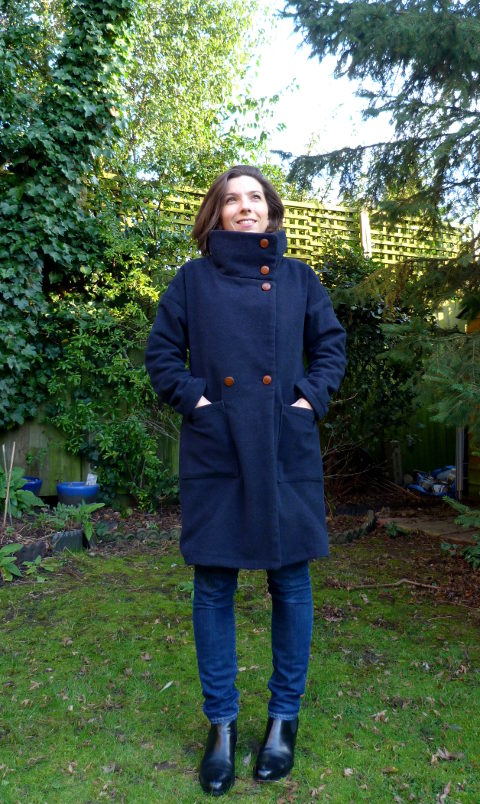 The first one I made was for my sister Marine. I finished it right on time for Christmas, so she can still wear it a lot this winter.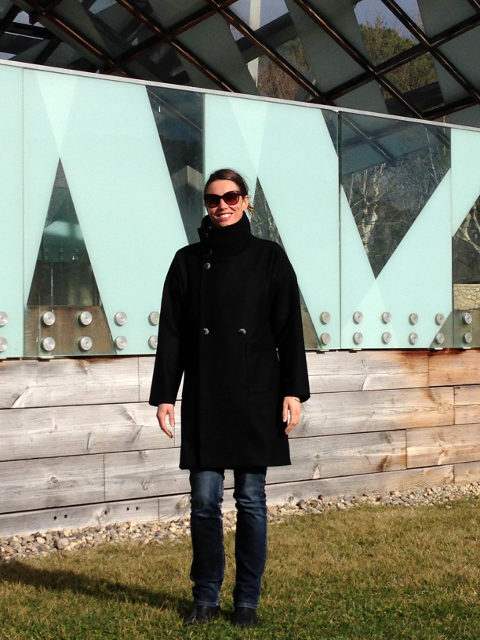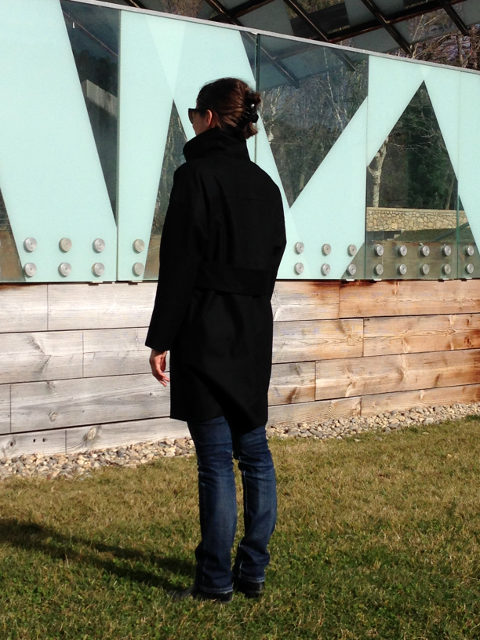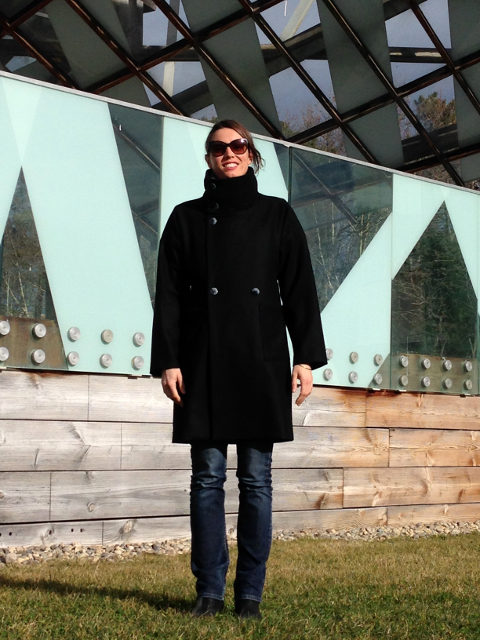 Our brother, who didn't get his Camimade coat, was a bit jealous and tried to sabotage our photo shoot.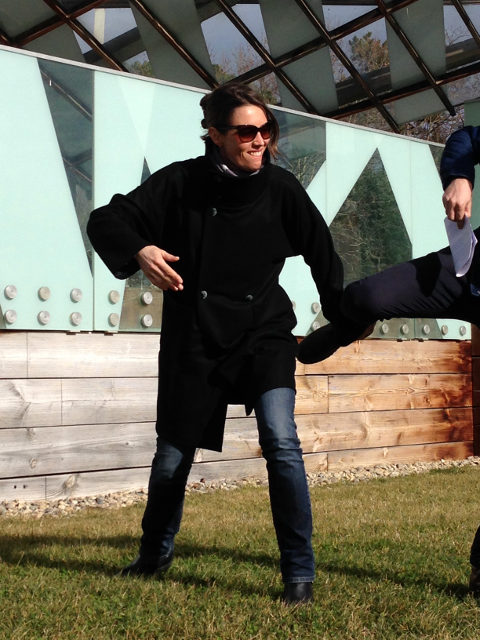 Her brief was that she wanted the same coat than me, but in black.
I bought the fabric in Misan West on Goldhawk road (West London): it's a black lightweight wool. Extremely good to sew and press, it's a beautiful quality! There were so many different black wool fabrics there, different in quality, weight and texture, that it was quite a challenge to choose from. When the coat took shape I thought that it was maybe a bit too lightweight fabric, but in the end it's ok because in Marseilles, where she lives, the weather is always warmer than in London!
I bought the buttons in Misan too and I bought a beautiful dark green lining in A One Fabric, on the other side of Goldhawk road.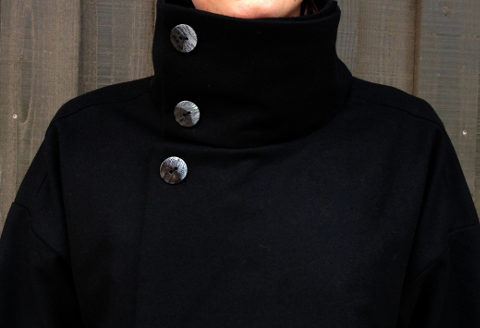 A small glimpse at the lining: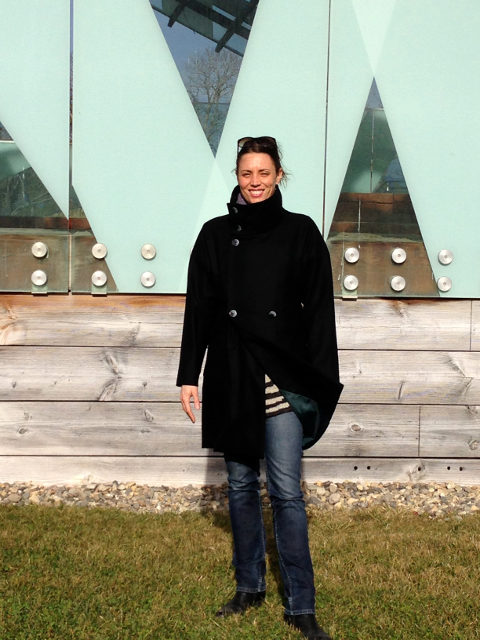 I used the same pattern as for my first coat then, (Vogue V9136) and using it a second time was definitely easier than the first one, with the gained experience, and even with an entire year in between. The result was neater.
My main difficulty for this make was the size. Despite the style being quite oversized, I didn't want it to be too loose. Also we couldn't make a fitting session in between because London vs. Marseilles, so I prayed (haha). Actually it took me an incredible amount of time to make decisions in terms of pattern size before cutting it. This was very challenging. But it the end, it didn't go too bad! Only 2 things could have been better for the size: the length of the sleeves which could be one centimeter longer, and the position of the pockets which could be lower.
So what do you think?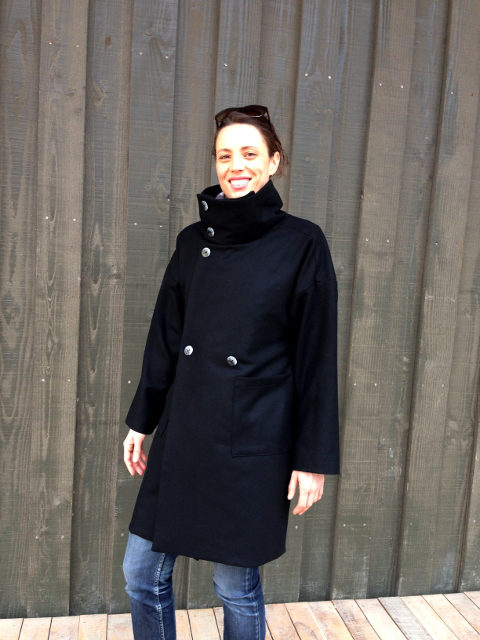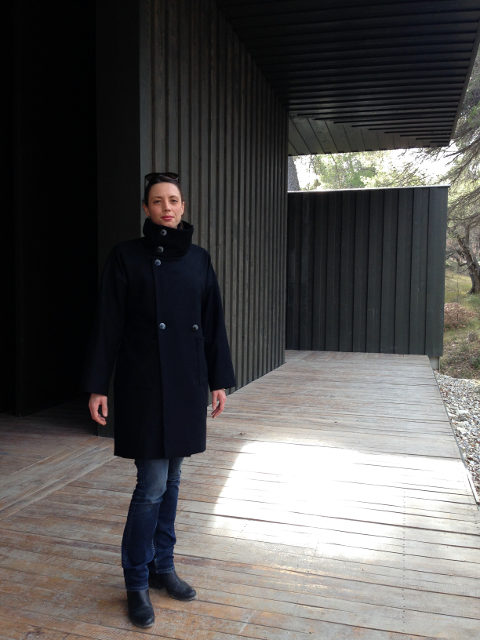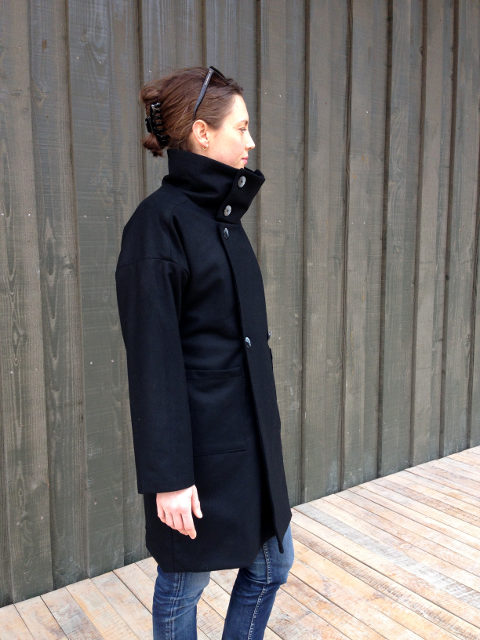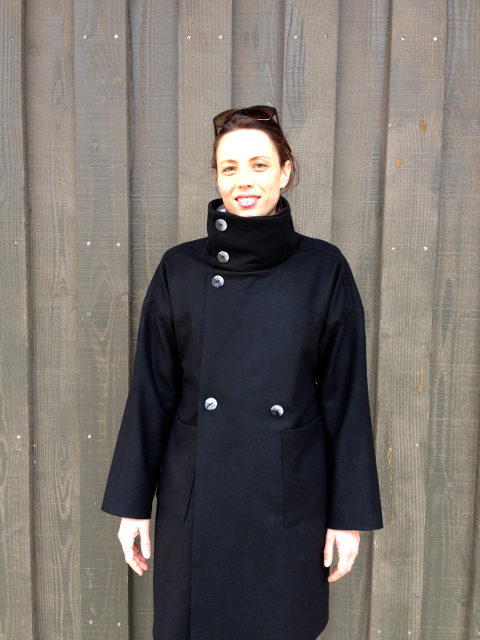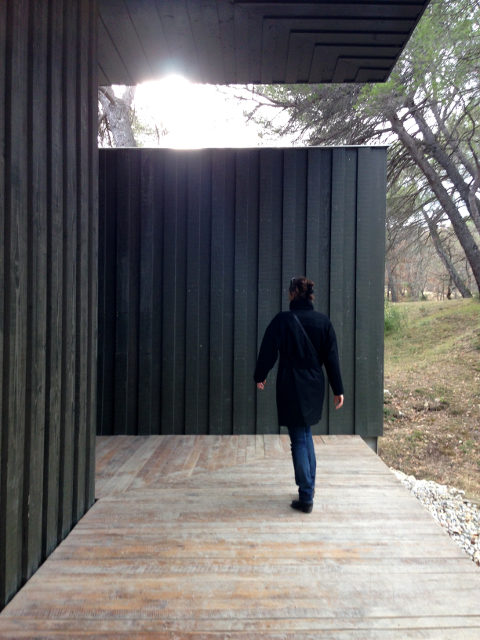 We took the pictures in the Chateau La Coste near Marseilles, an outdoor contemporary art center. In this last batch of pictures above, Marine is outside the Four Cubes Pavilion by Tadao Ando, a very peaceful place in the woods. I loved this place!
Bisous ma soeur!