This winter, I sewed a full casual outfit, a skirt and a sweater. I wore both a lot and I am telling you all about them today!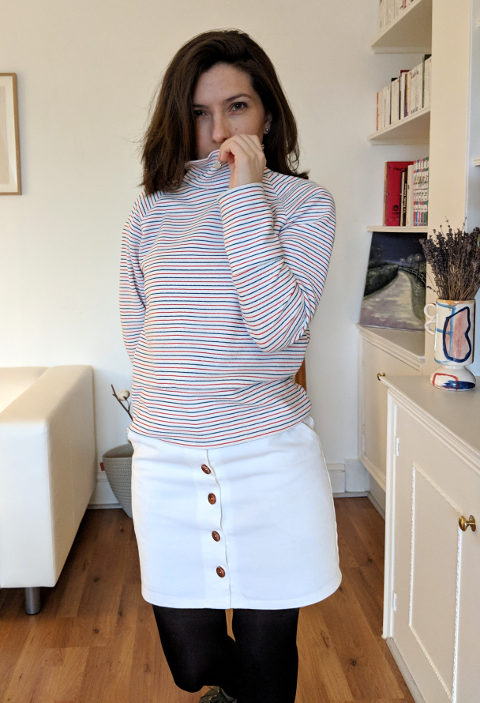 For the skirt, I used the Erin pattern from Sew Over It (included in the "City break" e-book) for the 3rd time! I love this pattern; this is the one I used the most in fact. It is super simple to sew and can be turned into many different versions in order to vary your style. This time, I sewed the short version. I only did a few tweaks on the pattern: I raised the hip curve slightly on the sides , and I made the front of the pockets in 2 parts, like on my previous makes: you can see the green Erin here and the yellow Erin there.
With a thick cotton twill and rust-coloured buttons (which comes from my grand-mother's stash ), I love this new version! For the pockets I used some Liberty cotton lawn leftovers with wolves on it, this is my little personal touch.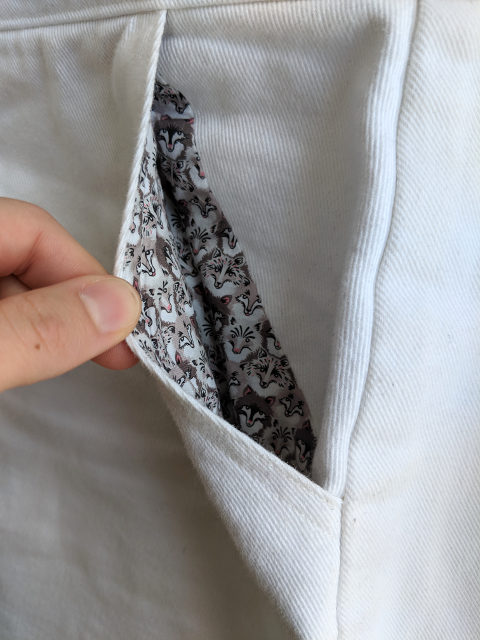 For the sweater, the fabric is a poly-cotton jersey slightly textured. I bought the 2 fabrics in Classic Textiles on Goldhawk Road, in London.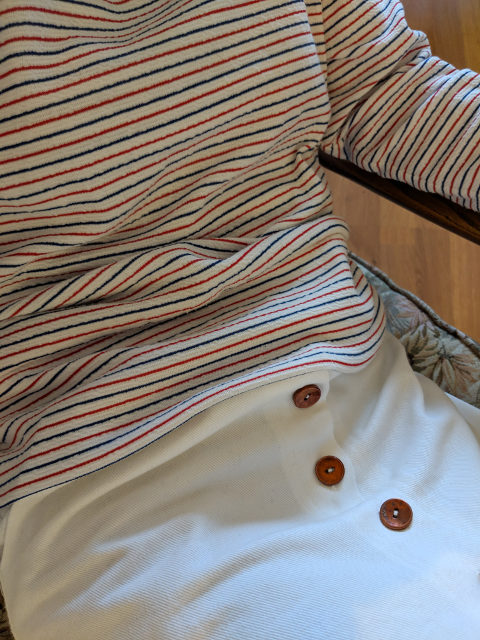 This is the first sweater I sew and I'm so happy to diversify my wardrobe with different hand-made clothes. I used the Toaster Sweater, from Sew House 7, version 2. I can wear it with jeans, with my dungarees, or even with the bottom of my pyjamas, there are a lot of combinations!  This sweater is magical. The Toaster is also very simple to sew. I didn't do any modification on the pattern, I just didn't do the top-stitching which is recommended in the instructions.
I like to wear relaxed clothes in general and these 2 patterns really makes a good pair. I let you discover this cosy outfit in pictures!