Hello everyone! 
You might have seen it already on social media, here is Lucette. I am very pleased to introduce you to this new sewing pattern!
Lucette is a classic blouse and dress pattern, perfect for the spring and summer seasons.
In this post I am telling you a bit more about how I created the pattern.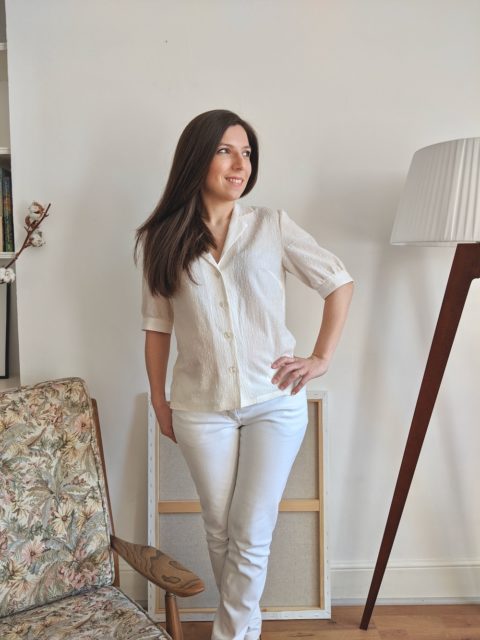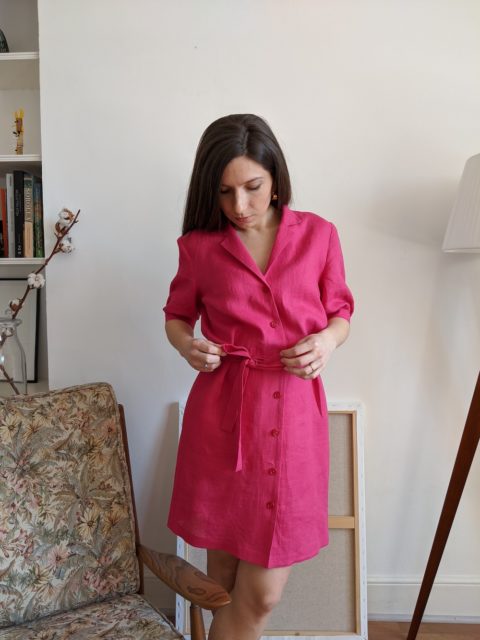 How I designed Lucette
At the end of last year, Toinette Clément from the French magazine Passion Couture Créative contacted me about creating a top pattern for the magazine. I was so delighted!
Before making design propositions, I started to assess my wardrobe: I noticed that I was missing a few basic tops and shirts which are things that I wear the most. I wrote a blog post about that, and it has not only influenced my sewing plans for this year, but also my patterns.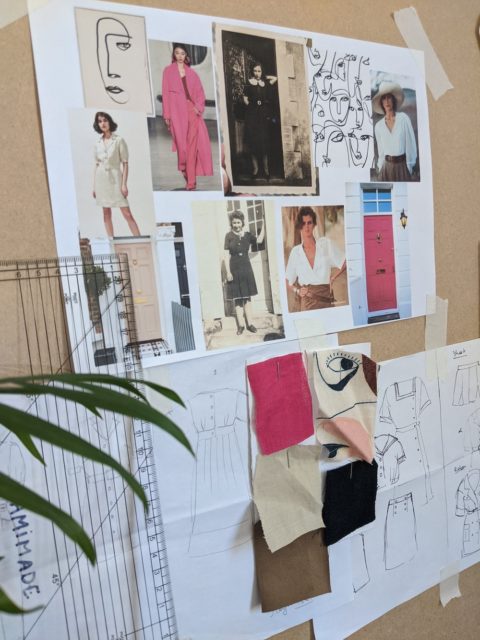 I wanted this pattern to be part of a whole collection so I put together a moodboard. A picture of my grandmother Lucette, being the centre piece of the moodboard, I had a slight vintage touch in mind. I am not really into vintage style normally, so it still had to be modern.
I started to draw a few ideas, trying different necklines, collars and sleeves. We decided quite quickly: the Lucette design was my favourite, and Toinette's favourite too. I was into revere collars because I think it makes a garment really chic. I also chose balloon sleeves, they are so poetic and add some balance to the collar angles. 
The Lucette pattern
Once we agreed on the design, I worked on the pattern. 
I wanted the perfect shape, angle and flatness for the collar. I made quite a few toiles until I was satisfied!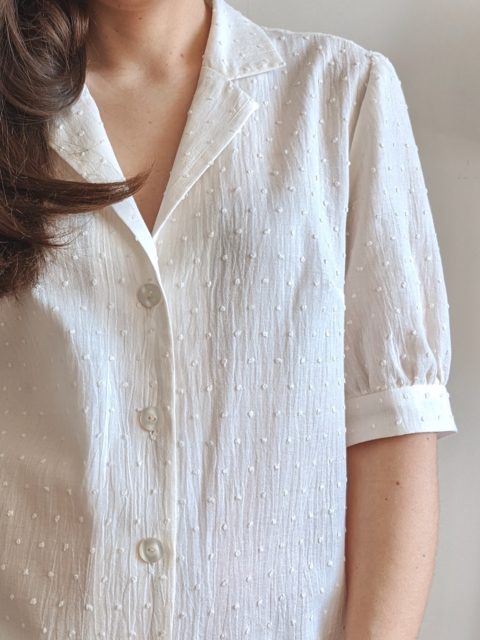 It had to be a top for the magazine but I knew Lucette wouldn't only work as a top so I developed a dress version with a belt. 
Lucette is an intermediate level pattern. It has bust darts, a revere collar, button and buttonholes and gathers at the sleeves.
Why the name Lucette?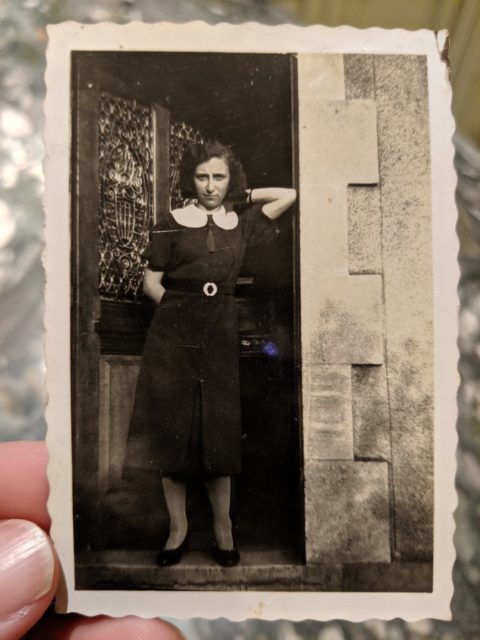 I have decided to dedicate my collection to grandmothers and to name the patterns after my grandmas and aunts, with old French names. Lucette is the first one!
Lucette was my grandmother, she was a seamstress and loved fashion. She even had a room just for her clothes! She was always chic, with luxury clothes and big colourful jewelry and had a strong personality.
Buy the Lucette pattern
The pattern is now available in the shop and will also be included in the next issue of the French magazine, Passion Couture Créative going out in June. I am so thrilled about that!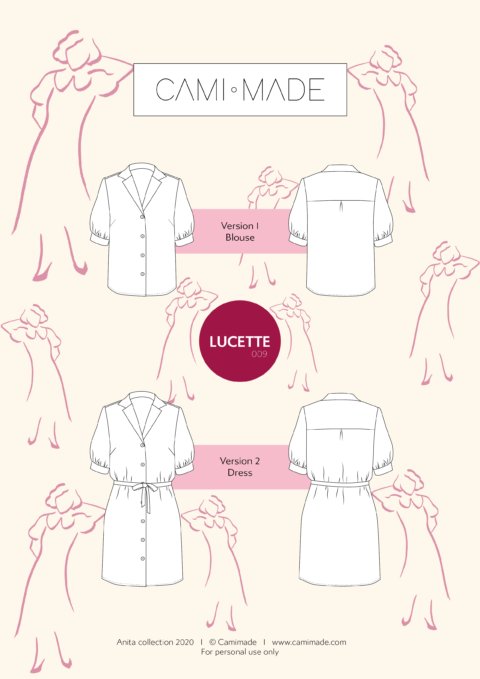 You can also discover the full Lucette look book here: